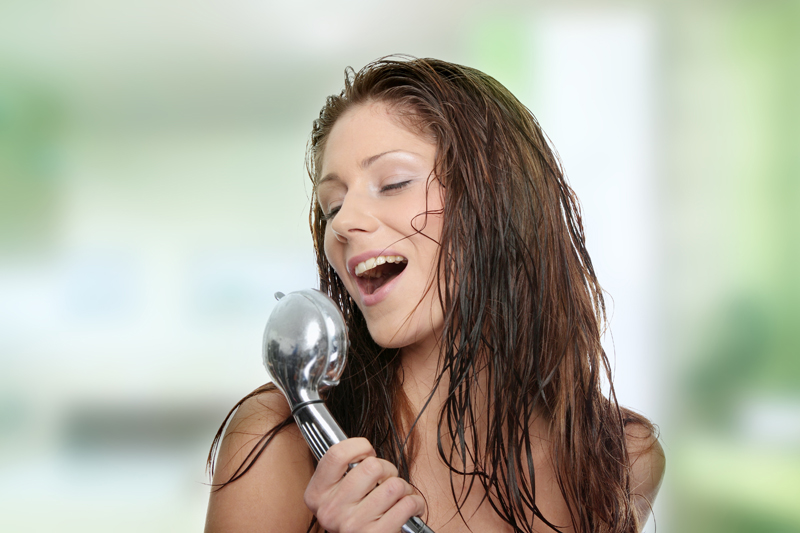 Do you get the jitters before you perform? Here are some suggestions to help you.
Performance anxiety, also called stage fright, affects just about every musician. But professional players learn how to play WHILE they are nervous. And after a while, it becomes a natural part of playing.
Some musicians even look forward to nervous energy, because it makes them feel excited about going on stage and performing.
Let's break this topic down into some useful categories, so you have some practical ways of dealing with anxiety:
Preparing yourself

Preparing your equipment

Things you can do on the job

General attitude
Prepare Yourself
There are many things you can do before a job to reduce anxiety. Probably the one that will give you the best advantage is to know the piece you'll play inside and out. Practice it enough so that even if you get nervous you'll still play it well.
If you're playing a job with many pieces, write out a set list. That way you'll have one less thing to deal with on the job. It also helps to keep a small list of extra tunes as well, perhaps four or five pieces you really love to play, so you can put them in the line-up anywhere you want.
Practice performing by imagine as you practice that you are at the actual performance, and that things are going really well. Do this enough times and it becomes reality, because you'll already know what it feels like to perform.
Prepare Your Equipment
Check out all your equipment before your performance. Check any equipment that's battery operated and carry some spares. That way you won't worry if a battery wears down. You might also carry spare cords – audio cords and midi cords, just in case those wear out. Use a checklist that you can go through prior to a job – for example: electric piano, sustain pedal, power supply, extension cord, adapter, power strip, instruction manual for the sound module, ¼ inch connecting cord, amp, etc.
At the job
Get to your job a little bit early and do a sound check. If you play in a group, work out a signal with the sound man so that if the sound changes as you play, you can increase or decrease sound by pointing up or down. This is especially important if you have monitors, because the sound almost always changes when you start to play with other musicians.
Realize that your audience is rooting for you. Most people go to concerts to enjoy the music. And they don't really care if you make a few mistakes, because they just want to enjoy themselves.
There is a Bach flower essence called "Rescue Remedy" available at most health food stores that is ideal for performance anxiety. It usually comes in the form of liquid drops that you put under your tongue, and has been effective for all kinds of people. I highly recommend it.
Attitude
If you make a mistake, don't change your facial expression. Just keep playing. Most people will never know you've made a mistake. Even if you play wrong notes and you slip to a note that is in the chord, it will just sound "fancy." Or, if you are able, you can improvise for a bit, till you remember where you are.
Practice enjoying performing. You are in a position to share extraordinary music that both you are your audience can enjoy. Practice that joy. It will make a huge difference.
Allan,
BellaOnline's Musician Editor
You Should Also Read:
Stage Fright Remedies


Related Articles
Editor's Picks Articles
Top Ten Articles
Previous Features
Site Map





Content copyright © 2023 by Allan Harris. All rights reserved.
This content was written by Allan Harris. If you wish to use this content in any manner, you need written permission. Contact Sabira Woolley for details.