Avoiding Heat-related Illnesses in Children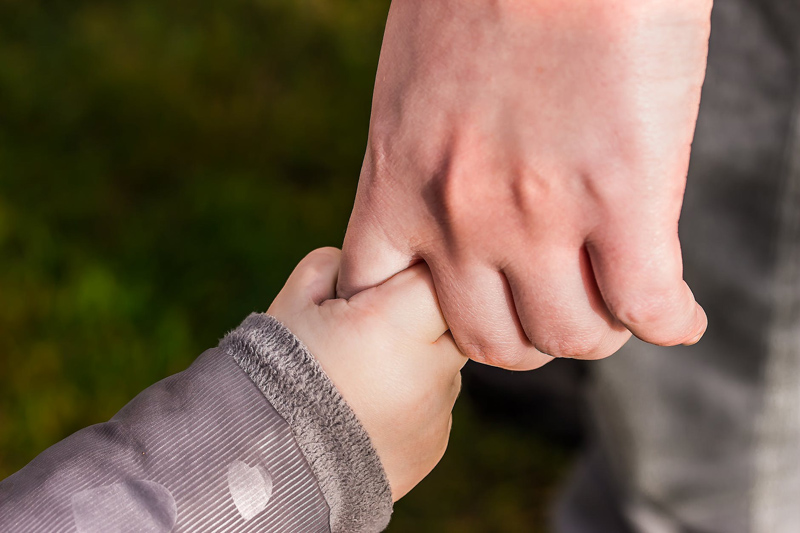 Children have higher risk of heat-related illnesses during extreme summer weather. They have a higher rate of heating and dehydration due to their size and much lower rate of sweating to cool off. They are more likely to be confined to hot spaces or out on sunny playfields and beaches, and sometimes through no fault of our own or theirs, adequate precautions have not been taken to reduce the risk of overheating, severe sunburn, or other summer hazards of childhood.
In warm weather, it is especially important for children to have shady areas available, to dress appropriately, to drink water and the occasional sports drink to avoid an electrolyte imbalance, and to wear protective gear like sun hats and life jackets. Children with disabilities often face greater risks than their mainstream peers, especially those who have sensory challenges, developmental disabilities or chronic health conditions.
Especially in warm and hot weather, children may be attracted to water that is too cold and too deep. An inch of water in a plastic wading pool, or a bucket of water left unattended can be deadly. Young babies and toddlers can tip in head first into buckets and then are not able to pull themselves out. Children especially should wear life jackets and follow all safety precautions while on or near boats. Many accidents happen during a short lapse in adult supervision.
An article from a summer issue of Sports Guide Magazine explains that all children have a disadvantage in hot weather because "a child's heat gain is higher and evaporative heat loss capacity is lower than an adult, predisposing kids to more rapid overheating and dehydration and the potential to develop serious heat illness."
Children with special needs may be more at risk due to health conditions that make them more susceptible to environmental stresses, or symptoms that might be attributed to a chronic condition or other diagnosis. Some lack the mechanisms that allow their bodies to cool off when the weather is hot, or just warm. A drop of perspiration the size of a pea is said to be able to cool a liter of blood one degree. Anhidrosis is a condition where a child does not perspire.
Parents, child care workers, school staff and parks department program assistants need to be alerted to the special dangers some children with special needs face during the summer heatwaves or other unexpectedly warm periods.
Author Dan Graetzer explains that "a child's perspiration rate is much less than adults, even when sweat rate measurements are corrected relative to body size." ...Children also gain heat from the environment faster than adults because of their larger body surface area to body weight ratio and also produce more heat per kg of body weight and dehydrate quicker due to their lower fluid stores. This results in a faster influx of heat when environmental temperature exceeds skin temperature and more rapid production and storage of heat during exercise. The smaller the child - the greater the rate of heat storage."
The Yale Medical Group website describes heat stroke as the most severe form of heat illness, resulting from long, extreme exposure in which a person does not sweat enough to lower body temperature to the point of it becoming a life-threatening emergency.
In the earlier stage of heat illness, heat exhaustion, a child's body temperature may be near normal, the skin can become cool and clammy, and the child might become weak or dizzy. It's important to get the child to a shady spot with a breeze, give them cool water, and remove excess clothes, avoiding heat and sun for at least the rest of the day.
In heat stroke the child's temperature rises suddenly to dangerous levels, they become disoriented, may have seizures and lose consciousness. Quick emergency response is important to save the child's life; reducing body temperature by immersion in cold water or multiple ice packs especially to the groin and armpits, and using CPR while waiting for an aide car is often necessary.
An information sheet that can be shared, and initialed by those who are responsible for your child while away from home,is also a helpful aid for substitute caregivers, including friends, neighbors and extended family.
Overheating can also be a contributing cause to SIDS, Sudden Infant Death Syndrome. Babies under a year old should never sleep on their stomachs or sides, and other caregivers should be told babies always sleep on their backs. Cribs should have firm mattresses covered by a tight fitted sheet, with no pillows, blankets, toys or other soft objects. Pacifiers are now recommended as babies fall asleep for naps and night time.
Children should never be left in a car unattended, even for a few minutes. Their temperatures can rise dangerously high before they start to show symptoms, or they may lose consciousness when parents think they have just fallen asleep and be unable to be roused. Always keep your purse, papers, briefcase or lunch in the back seat near a child - but out of reach - to remind you that a quiet or sleeping child is in the car. Children are in danger of being forgotten during times of stress or busy lives, and a few minutes can mean a tragedy.
Young children also can crawl into unlocked cars in the driveway, shut the door and be trapped. Unlocked car trunks can also be deadly hiding places. Experts say that more than a third of the children who lost their lives last year had climbed into unlocked vehicles. These tragedies haunt families, and whole communities.
About seven and a half percent of those attending a National Boy Scout Jamboree at Fort A.P. Hill, Virginia in July 2005 experienced dehydration, lightheadness, fatigue or other symptoms after standing in the sun for several hours waiting for a special event. Treatment was given in the field, at the Fort Hospital where most were treated and released, and at surrounding hospitals where those affected stayed overnight.
Knowing what went wrong after a terrible incident adds to the remorse we feel that it could have been prevented or responded to early enough to make a critical difference for the children involved. Organizations and bookstores often have helpful titles in planning events to avoid and prepare for emergencies, some created in response to preventable tragedies.
Browse at local bookstores, department stores, garden shops or online merchants for
items like evaporative cooling bandanas,
safety devices and products, sun blocking hats, visors, stroller sheets, polo shirts and other apparel, or books on summer safety for children and teens,
instant cold packs,
Electrolyte Replacement Tablets,
mylar emergency blankets,
and 12 Hour Light Sticks
CDC - Extreme Heat: A Prevention Guide to Promote Your Personal Health and Safety
View page in English, Español (Spanish), Français (French),
Tiẽng Viêt (Vietnamese), Kreyol (Haitian Creole), Deutsch (German), 中文 (Chinese),
https://www.bt.cdc.gov/disasters/extremeheat/heat_guide.asp
CDC Frequently Asked Questions about Extreme Heat
https://emergency.cdc.gov/disasters/extremeheat/faq.asp
Safe Kids World Wide:
Keeping Kids Safe from Heatstroke During Summer Heat
https://www.usa.safekids.org/heatstroke
Consejos para la Prevención de la Deshidratación y Enfermedades Causadas por el Calor
https://www.safekids.org/español
La misión es de prevenir que los niños mueran o sean heridos a consecuencia de accidentes que ocurran dentro, cerca o alrededor de vehículos cuando éstos no se encuentren formando parte del tráfico vehicular o hayan sido víctimas de un accidente de tráfico.
US DOT Summer's heat requires extra car safety vigilance
https://www.safercar.gov/parents/heatstroke.htm
Dehydration and Heat Illness Prevention Tips
https://www.safekids.org/assets/docs/safety-basics/sports/Dehydration-Fact-Sheet-English.pdf
Information on Vehicular Heat Stroke Prevention Day July 31 2013
https://www.kidsandcars.org/upload/pdfs/articles/2013/Heat-Stroke-Prevention-Day-2013.pdf
Consejos para la Prevención de la Deshidratación y Enfermedades Causadas por el Calor
https://www.safekids.org/español
La misión es de prevenir que los niños mueran o sean heridos a consecuencia de accidentes que ocurran dentro, cerca o alrededor de vehículos cuando éstos no se encuentren formando parte del tráfico vehicular o hayan sido víctimas de un accidente de tráfico.
Michigan High School Athletic Association - Heat Stress and Athletic Participation
https://www.mhsaa.com
Is your child's skin dry in hot weather?
Medline on Anhidrosis -Absent Sweating and Decreased Sweating
https://www.nlm.nih.gov
NFPA Emergency Evacuation Planning Guide for People with Disabilities
https://www.nfpa.org/evacuationguide
The National Fire Protection Association (NFPA) developed this free guide as a resource for creating an all-inclusive evacuation plan that considers everyone's needs for evacuation, including the needs of people with disabilities. Please share this with local mayors, fire and police chiefs, and school district directors.
You Should Also Read:
Car Safety Issues
Preparing for Emergencies with Children
Severe Weather Events


Related Articles
Editor's Picks Articles
Top Ten Articles
Previous Features
Site Map



Follow @DownSynAdvocacy
Tweet





Content copyright © 2022 by Pamela Wilson. All rights reserved.
This content was written by Pamela Wilson. If you wish to use this content in any manner, you need written permission. Contact Pamela Wilson for details.