Severe Weather Events and Childhood Disabilities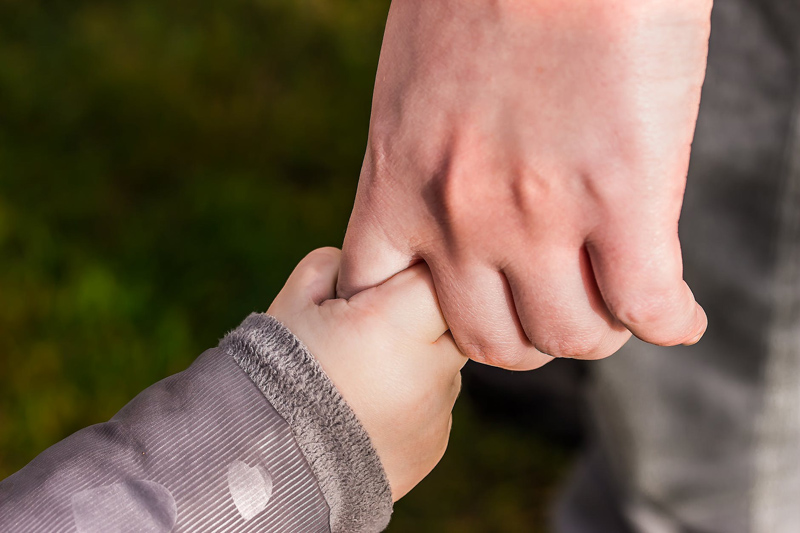 It is natural for children to become anxious when weather forecasters predict severe weather in their neighborhood or when sudden storms arrive and pass through with widespread destruction. When a child is struggling with health issues or needs routine and well thought out accommodations in everyday life, severe weather can cause additional emotional distress as well as life threatening consequences.
Our children live in emotionally charged times, when adults in charge may feel overwhelmed by what we have witnessed at home or through television coverage. Assuring our children that we have done our best to prepare for severe weather events and explaining out emergency and emergency back up plans may only add to their anxiety if we go into details they have not considered.
For some children, it may be better to demonstrate that we are prepared when the storm has arrived, acting as though it's a matter of course that we have their medications at hand, battery powered lanterns and flashlights in every room, food and water, extra blankets for the cold, and a radio or battery powered television to avoid feelings of being cut off from the world.
Having a set of games or starting friendly family traditions during mild storms can redirect children's thoughts away from the sounds and discomfort of the weather and engage them in activities that relieve them of some worries. Having close physical contact with someone they trust will look after them may be all that a distressed child needs to remain calm.
Although distraction can be more reassuring than information, acknowledging your feelings about inconveniences caused by the storm, and expressing wishes for power over weather, can be reassuring to some children.
Of course we should say something like 'I guess this means I can't plant those flower bulbs today' rather than 'We'll have to put on a new roof when this one blows away!' And 'I wish we could put that wind in time out for being so noisy right now' instead of 'I wish I could put out an extra row of sandbags so the flood doesn't wash our house away.'
It may be difficult for children to tell the difference between a severe snow event and an eagerly awaited snowfall. It is especially important that measures are taken to keep children indoors if they do not understand safety concepts related to freezing temperatures.
Snowstorms may cause damage and difficulties as the snow falls; ice and snow can bring down tree branches; frigid temperatures and icy conditions may make walking and car travel impossible; children may fall through thin or melting ice on lakes; and thaws may cause further dangers and damage through flooding.
Windstorms that precede frigid temperatures can knock out power for lights and heat. People lose their lives during these conditions when a power generator is inside a garage or room that does not provide the ventilation needed to avoid carbon monoxide poisoning. Families from cultures that use charcoal stoves to cook are often overcome when the charcoal cooker is brought inside for heat or mealtime. These tragic situations can happen in any neighborhood.
Rain, wind, ice, and snow may happen in combination or arrive in serial events that have strong impacts on all children in the community. Bad weather is difficult to control through routine, and often interferes with regular schedules and availability of support, even when little or no physical damage results. Children who depend on the comfort of routine and predictable outcomes are more vulnerable to the chaotic periods of bad weather.
Families who have put together their emergency preparedness plans and supplies might be caught short if two or more weather events happen within days or weeks of one another. The illusion of comfort and safety means a great deal to children.
Emergency service providers keep checklists of supplies to keep on hand for survival during extreme conditions. It's important that we always have access to adequate water, and canned goods with high liquid content, as dehydration causes disorientation and other dangers faster than hunger, darkness and moderate cold.
Optimism and confidence carry adults and children through many situations they might not otherwise survive. Leave a note to yourself in your emergency kit that will remind you of the inner resources that might be in short supply during a weather crisis, including the distraction of gentle humor.
Occasional silliness can relieve tension, but most children need to express themselves, to be heard and have their specific worries directly addressed. They have realistic concerns and might not want to be separated from us, needing to hear and see that we are capable and willing to take care of them.
Whether we believe it or not, sometimes children need to hear that everything will work out ok, that anything that is damaged, destroyed or lost can be replaced, and that the current scary weather is a one time event, and life will soon get back to normal.
Many children feel disoriented, frightened or uneasy when the crisis itself has passed. Those who have communication challenges may express their discomfort through behavior that does not seem related to their recent experience, and others may not express their feelings verbally because they don't have the maturity to understand what is bothering them.
When we prepare for severe weather, our plans should include recovery time. Some coloring and workbooks cover too many dangerous situations and can overwhelm children who are still frightened by the recent event. Distraction from the traumatic situation can help children regain their equilibrium.
Unfortunately, recovering from the physical effects of a storm and making up the time lost in work and necessary errands may leave us with little discretionary time to consider longer lasting effects on our children's emotional well being or health.
Often, when we do find the time to attend to our children's needs after a crisis, we find that everyone in the family feels a little bit better.
Browse your local bookstore, public library or online retailers for
weather books for children;
flashlights and lanterns;
or picture books about loss and grieving
.
For home caregivers, there's no waiting out the storm
https://delonline.us/1eAlQxz
Superstorm Sandy Stories: Where Was the Plan?
https://www.newmobility.com/articleView.cfm?id=12273
A Call To Action For All: Shovel Snow Wide Enough to Fit a Wheelchair and Save A Life
https://ow.ly/su08C
https://www.newmobility.com/articleView.cfm?id=12273
City officials, wheelchair users: Make sure to shovel sidewalks
https://www.kwwl.com/story/24208041/2013/12/12/city-officials-wheelchair-users-make-sure-to-shovel-sidewalks
In Disaster, the Disability Community is Always Forgotten
https://www.themobilityresource.com/in-disaster-the-disability-community-is-always-forgotten/
Unfiltered - The Sandy Edition
Some Notes on Trauma and Disaster
https://unfilteredsandy.tumblr.com/post/53867574898/some-notes-on-trauma-and-disaster
During Katrina, 'Memorial' Doctors Chose Who Lived, Who Died
https://www.npr.org/2013/09/10/220687231/during-katrina-memorial-doctors-chose-who-lived-who-died
Fun with Flashlights (or how to survive a massive blackout)!
https://missfancypants.wordpress.com/2011/09/10/fun-with-flashlights-or-how-to-survive-a-massive-blackout/
Disaster Preparedness for People with Disabilities
https://www.redcross.org/preparedness/cdc_english/evac_dis-1.html
Red Cross Resources and Links
Children and Disasters
https://www.redcross.org
Hawaii Disability Rights Organization - News
Emergency Lists, Grab Bags and Evacuation Planning
https://www.hawaiidisabilityrights.org
Disaster Planning and People with Disabilities
Disabled People and Disaster Planning (DP2)
https://www.citycent.com/dp2/index.html
Disaster Planning and People with Disabilities
Disabled People and Disaster Planning (DP2)
https://www.citycent.com/dp2/index.html
You Should Also Read:
Avoiding Heat Illnesses
Car Safety Issues
Preparing for Emergencies with Children


Related Articles
Editor's Picks Articles
Top Ten Articles
Previous Features
Site Map



Follow @DownSynAdvocacy
Tweet





Content copyright © 2022 by Pamela Wilson. All rights reserved.
This content was written by Pamela Wilson. If you wish to use this content in any manner, you need written permission. Contact Pamela Wilson for details.