Children with Learning Disabilities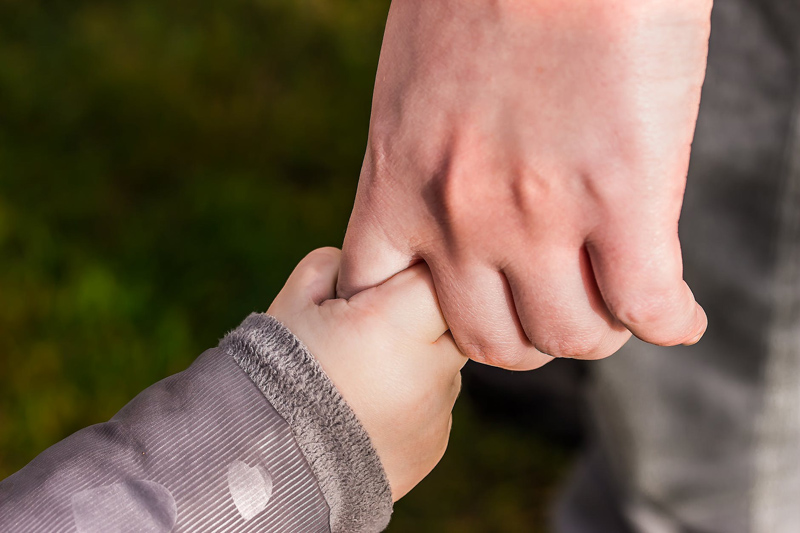 Children with learning disabilities may have a different way of hearing, seeing, processing, or using information that keeps them from reaching developmental milestones or academic success no matter how smart they are or how hard they try. Some of the difficulties a child might have may be due to neurological immaturity -- they are just not at the next higher level of development yet.
It is fascinating and helpful to learn about perceptual stages typically developing children progress through. For instance, many children without learning disabilities have difficulty learning the direction of certain letters before they reach a certain stage.
Although some children are developmentally delayed, some have learning disabilities that cause them to not have the same skills as their classmates. Or they may have the similar skills, but perform them differently.
It can be difficult to understand how a child with a learning disability sees things differently than his or her classmate, but there are teachers, parents and advocates who can explain it simply and without prejudice.
One of the most common explanations I have heard is the comparison between a kitchen chair and the letter 'b.' If you turn the kitchen chair around or upside down, it is still recognized as a chair. But if you turn the letter 'b' around, it becomes a 'd.' Upside down it is a 'p' or 'q' -- or '9.'
When a child talks to me about having trouble getting their letters going in the right direction, I tell them that when I was a child, one of my friends wrote my name, Pam, as 9am. Then I explain how letters are different from chairs. What most children remember is that I used to write my name '9am.'
Many children who have trouble remembering the direction of lowercase 'b' or 'd' is to use their fists together with their thumbs up to form the shape of a bed. The first sound, and shape, is 'b,' the last, 'd.' By the time most children have practice in reading and writing, they don't need the trick any longer.
Children with learning disabilities may need to use these clues, and many others, every day for years. The problem is often that they are not encouraged to use every strategy that helps them as long as needed, or better strategies, because adults in charge need them to just move on to the next stage, where the trick is not needed, like other children.
Parents and other adults make mistakes even though we have children's best interests at heart, often because we see the talents and abilities of children with learning disabilities and we can't reconcile their gifts with their delays or inability to perform what should be easy for everyone.
Finding the strategies, accommodations and support that children with LD need is how we help them develop their skills, talents and outstanding abilities. Fortunately there are resources available that help us understand a child's specific disability, create a supportive environment, and provide small accommodations so that they can show us how much they know and what they really can do.
It is important to find teachers and other professionals we trust when we are seeking help for our sons and daughters with learning disabilities. Many families recommend talking with other parents, reliable and effective teachers we have met at schools, and local education and medical professionals.
Attending workshops and conferences, researching topics and issues online, reading up on the topic at the public library or browsing for titles at bookstores can help us understand the disability as well as the challenges that our children are able to disguise and hide from us.
The Diagnosis of Learning Disabilities
https://www.bellaonline.com/articles/art45580.asp
The Mislabeled Child
by Dr. Brock Eide, M.D., and Dr. Fernette Eide, M.D.
How Understanding Your Child's Unique Learning Style Can Open the Door to Success
Understanding Your Child's Learning Style
by Dr. Brock Eide, M.D., and Dr. Fernette Eide, M.D., Founders of Neurolearning Clinic
Washington Post Online Chat Archives Friday, Aug. 18, 2006
Events, Appearances and Presentations
by Dr. Brock Eide, M.D., and Dr. Fernette Eide, M.D.
Classroom iPod Helps Special-Needs Students Make the Grade
https://www.apple.com/education/profiles/louisamuscatine/index.html
Browse your local bookstores, public library or online retailers for books about supporting and encouraging students with
Learning Disabilities
From the Special Education website at BellaOnline.com:
Harassment of Children with Disabilities at School
https://www.bellaonline.com/articles/art8693.asp
Princess Beatrice has Dyslexia, says Duchess of York
Henry Winkler overcame Dyslexia to become a Literacy Advocate
Excellent information and resources on Learning Disabilities is available at the Learning Disabilities site here at Bella Online. Some of the topics there are ADHD/Developmental, Dance & Motor Skills, Dyscalculia/Acalculia, Dyslexia/Dysgraphia, Dyspraxia/Apraxia, Health/Nutrition, Kinesthetic, Math while Moving, Music/Art/Rhythm, Signing/Fingerspelling, Skills/Learning Styles, Spelling with Music, Stress Relief , and Vision Problems. There is a whole section just for lessons, too.
Bella Online - Learning Disabilities
Family Village Links - Learning Disabilities
Mathematics and Science Instruction for Students with Learning Disabilities
LD Resources
Nonverbal Learning Disorders
The Need to Belong -Rediscovering Maslow's Hierarchy of Needs
ParentMagic 1-2-3 Magic Parenting Program
Teaching Math Skills
Books on Learning Disabilities at Amazon.com
Browse in your public library, local bookstore or Amazon.com for books like:
The ADD Answer
ADD and ADHD Answer Book
All About Attention Deficit Disorder : Symptoms, Diagnosis, and Treatment: Children and Adults by Thomas Phelan
ADD Friendly Ways to Organize Your Life
Stopping ADHD
Gentle Teaching
You Should Also Read:
Learning Disabilities
Dyslexia
The Diagnosis of Learning Disabilities


Related Articles
Editor's Picks Articles
Top Ten Articles
Previous Features
Site Map



Follow @DownSynAdvocacy
Tweet





Content copyright © 2022 by Pamela Wilson. All rights reserved.
This content was written by Pamela Wilson. If you wish to use this content in any manner, you need written permission. Contact Pamela Wilson for details.