The Diagnosis of Learning Disability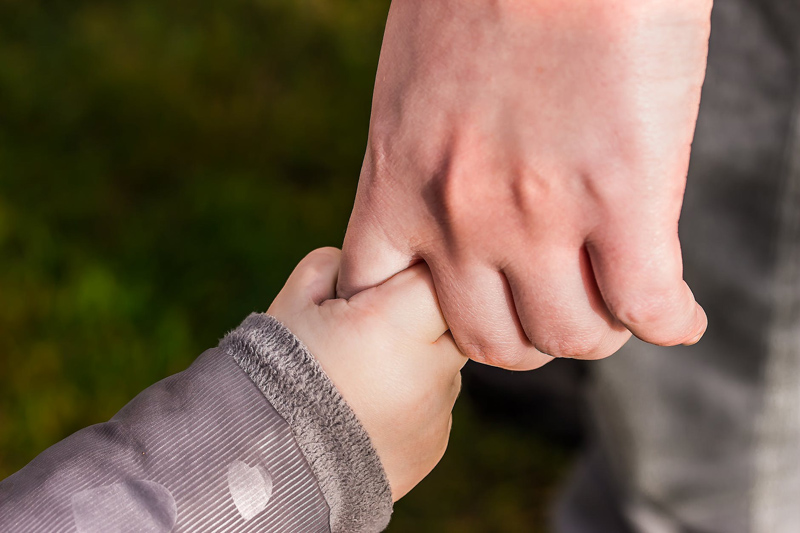 To diagnosis children with a learning disability before they struggle for years at school can prevent many of the secondary challenges that learning disabilities introduce into a child's life.
Recently a friend's young son told me that he was having trouble in school because he did not read the letters d and b properly. I picked up a toy chair and showed him the trick of turning it upside down and around while continuing to be easily recognized as a chair, and sympathized with him that the letters 'b' and 'd' were not so reliable.
I told him that the letter P was especially difficult for me, because if it was turned around, my name became 9am instead of Pam. I told him that I still remember the reaction of my kindergarten classmates when I wrote my name as 9am.
This brought out the smile that I had hoped would follow the chair story. He put his hand on my shoulder in a show of support and understanding that spoke right back through the years to the original memory. I have thought many times since then of how many incidents children with learning disabilities experience in classrooms throughout childhood and beyond.
Children with learning disabilities face many challenges that may distract adults from focussing on their strengths and recognizing their talents. Some neurological problems hinder or prevent the development of helpful social skills. It is often difficult to start or maintain friendships in a classroom where each child feels the pressure to be just like everyone else, no matter how unique every one of them may be.
Delayed diagnosis, misdiagnosis, inappropriate treatment and inadequate classroom support can create added challenges that mask the physical or neurological cause of the student's difficulties and also add to them.
Children may be mislabeled because they have secondary behaviors or challenges, or because staff members guess at a diagnosis with no medical background or diagnostic training.
It's important for parents to start from where we are when we first suspect our children have special needs. It may be that signs of learning disabilities are not noticeable until a child enters school. If other family members grew up with similar difficulties and were undiagnosed, early signs may have been accepted as the normal challenges of school. This is also true if parents have learning disabilities but are otherwise gifted and successful.
Children who have been diagnosed early may not find that their schools provide appropriate support for unique or diverse learners. Families experience great frustration knowing that their children need just a few small accommodations or supports to be able to show what their true potential might be.
Most teachers do appreciate knowing how to help their students experience success in their classrooms. Many of the suggestions and strategies they learn from parents work well with other children at school. If you find a book or magazine article that is particularly helpful in understanding and supporting your son or daughter, loan it or buy it for your child's teacher.
Children with learning disabilities or neurological challenges grow up to be amazing and wonderful adults who enrich and contribute to their communities and make their parents prouder. The best diagnosis is only a small part of who they are and who they can be.
Princess Beatrice calls her dyslexia 'an opportunity' as she talks with British schoolchildren
https://www.hellomagazine.com/royalty/2014042518423/princess-beatrice-speaks-about-dyslexia-to-children/
The Surprising Upside of a dyslexic brain
https://time.com/77432/the-surprising-upside-of-a-dyslexic-brain/
The Mislabeled Child
by Dr. Brock Eide, M.D., and Dr. Fernette Eide, M.D.
How Understanding Your Child's Unique Learning Style Can Open the Door to Success
Classroom iPod Helps Special-Needs Students Make the Grade
https://www.apple.com/education/profiles/louisamuscatine/index.html
Browse
iPods
at Amazon.com
Understanding Your Child's Learning Style
by Dr. Brock Eide, M.D., and Dr. Fernette Eide, M.D., Founders of Neurolearning Clinic
Washington Post Online Chat Archives Friday, Aug. 18, 2006
Events, Appearances and Presentations
by Dr. Brock Eide, M.D., and Dr. Fernette Eide, M.D.
Learning Disabilities
https://www.bellaonline.com/articles/art33533.asp
Dyslexia
https://www.bellaonline.com/articles/art1896.asp
Learning Disabilities Site at BellaOnline.com
Learning Disabilities and the New Classroom or School
https://www.bellaonline.com/articles/art45553.asp
Special Needs Children - AStore at Amazon.com
You Should Also Read:
How Uncomfortable is Your Child?
Dyslexia
Learning Disabilities


Related Articles
Editor's Picks Articles
Top Ten Articles
Previous Features
Site Map



Follow @DownSynAdvocacy
Tweet





Content copyright © 2022 by Pamela Wilson. All rights reserved.
This content was written by Pamela Wilson. If you wish to use this content in any manner, you need written permission. Contact Pamela Wilson for details.