Down Syndrome and the Acting Gene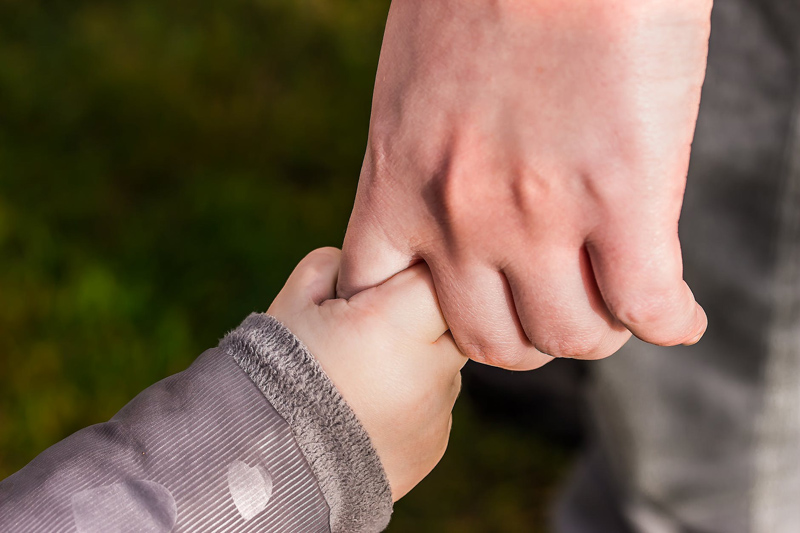 When a baby is born with Down syndrome, family members probably will not expect that this child will grow up to be an actor or actress - but later on they might suspect that the acting gene is found on chromosome 21.
I remember how excited I was when a casting call for actors with Down syndrome went out for the movie "Kids Like These" from Emily Kingsley, writer, and the mother of Jason Kingsley, who memorized many pages of dialog and delivered them so well in his appearance on the popular 1980s television show "The Fall Guy. "
And I was nearly brought to tears one day a year or so later when a bank clerk looked down at my young son and said, "Does he have Down syndrome? I saw that movie last night. It just means it takes him longer to learn things, right?"
It has been more than twenty years ago that we first saw the television series that included a main character with Down syndrome, Corky Thatcher, played by Chris Burke. Belgian actor Pascal Duquenne was recognized at Cannes in 1996. Several other teens and young adults have played roles in popular movies and appeared in many television series. Robin Trocki stole scenes as the sister of the otherwise thorny character Sue Sylvester and Lauren Potter charms all as a cheerleader and her mentee on the amazing television series Glee.
My son is among a legion of actors with DS in community theater productions in our state, and there are actors and actresses with Down syndrome who prove themselves in performances throughout the country and around the world. I know of one local baby with DS who made his acting debut in a church nativity pageant. Who knows where that path will lead?
Many teens and young adults who balk at articulation speech therapy exercises are ready and willing to participate when a therapist or volunteer offers the opportunity to 'run lines' with them. Just like their mainstream peers, individuals with Down syndrome learn voice control and other skills that are useful off the stage, too.
There is an article on the National Down Syndrome Society's website with advice for thespians with DS who want to know more about how to improve their natural abilities, express their talents, and increase their chances at landing an audition and a role.
Since acting is a career where most professionals are out of work, between jobs, and have not found their first break into show business, people with Down syndrome are like other actors who find other jobs to keep them going between performances. Many work on their acting skills in community theater productions and in training programs specifically for individuals with disabilities.
Being onstage seems to turn on a light inside some people - and this might be just what makes an actor stand out from the crowd. What I have admired most about the actors and actresses with DS I have seen is that they carry on in their roles as they were written, often having to hide their own accomplishments and abilities underneath the role the writer wants to present.
Accurate portrayal of an 'average' person with DS or not, every role that calls for a person with Down syndrome is a job for an actor or actress. There is such diversity among people with Down syndrome, I have great hope that writers will someday realize how many dimensions they have to explore in their characters.
Until then, I get a kick out of watching performers with DS take the stage and manage their scenes. Sometimes I think about the mom of a babe in arms who is studying the screen as intently as I once did, wondering if her baby will grow up to be more than she ever imagined when she first heard that diagnosis.
Browse at your public library, local bookstore or online retailer for books like
Self-Management for Actors: Getting Down to (Show) Business
or
Children in Acting and Performance Arts
.
Down Syndrome in Arts and Media
https://www.dsiam.org/
DSIAM on Facebook
https://www.facebook.com/ActorswithDownSyndrome
The actor with Down's syndrome tackling Dickens
https://www.bbc.com/news/blogs-ouch-27543429
"What I get and need from acting is professional respect"- Sarah Gordy
https://www.changingmindschanginglives.com/2013/08/learning-disability-week-2013-what-i-get-and-need-from-acting-is-professional-respect/
Dramatic Arts Training Can Lead to Greater Opportunities
https://apostrophe.journalgraphicsdigital.com/current/
Apostrophe Magazine Summer July-Sept Pg 40-41
Born to Act Player's Shannon Dieriex, in Cher music video 2013
Woman with Down syndrome at about 1:42, 2:18, and 3:02.
https://tinyurl.com/labzc8o
Escape from labels. Be free, be different: Sarah Gordy at TEDxYouth
https://tinyurl.com/cfebp55
A professional actor with over 10 years experience in TV, theatre, radio
and film. Recent TV credits include 'Upstairs Downstairs'
https://www.youtube.com/watch?v=R47mjyhJvRs&feature=share
Red Rock Film Festival opens with 'Buddies'
https://www.thespectrum.com/article/20121101/ENTERTAINMENT/311010021
Richard Redlin's Leader of Pack Web Series Makes Diversity Normal
https://suite101.com/article/richard-redlins-leader-of-pack-web-series-makes-diversity-normal-a410459
BE MY BROTHER - Tropfest 2009 Winner (TSI: "Spring")
https://www.youtube.com/watch?v=8d-7IFN4DKA&feature=plcp
Bury My Heart With Tonawanda Trailers
https://tinyurl.com/a2cady3
Shunned by 19th century society, a man with
Down syndrome finds love and acceptance
with the Seneca Nation.
https://www.youtube.com/watch?v=fbQb6rfvGG4&feature=share&list=UU_m2Le1jiiaXjWGFKkeyDSQ
For more information please visit
https://bmhwt.wordpress.com
TV Actors Who Have Down Syndrome
https://www.bellaonline.com/articles/art62699.asp
Seeing Children with Disabilities in Movies, Ads and Television
https://www.bellaonline.com/articles/art54743.asp
New Trier teen Peter ten Brink stars in Hallmark Hall
of Fame movie on ABC Jan. 29, 2012
https://www.ow.ly/8rxgU
Vanessa Paradis stars in Jean-Marc Vallee's 'Cafe de flore'
as single mother of a child with Down syndrome
https://tinyurl.com/3hcusb6
The Girlfriend Movie
https://www.thewatchbox.com/movies/2-girlfriend
Any Day Now: Tribeca Interview - It's a Family Affair
https://www.tribecafilm.com/news-features/Any_Day_Now_Travis_Fine.html
Travis Fine's drama co-stars Alan Cumming and Garret Dillahunt as a couple
fighting prejudice while attempting to adopt a teenager Down syndrome
https://tinyurl.com/8yvkexs
Isaac Leyva -
https://www.imdb.com/name/nm4686126
Moira Rossi Wins My American Dream Video Contest
https://www.youtube.com/watch?v=1NBYDchgGQ8
What Actors Can Teach Us About Memory and Learning
The most effective memorization techniques draw on physical and emotional engagement as much as they do pure brain power
https://ideas.time.com/2012/02/22/what-actors-can-teach-us-about-memory-and-learning/
Brother's movie is act of love for sister with Down syndrome
Bobby and Elyse Marinelli
https://www.tampabay.com/news/humaninterest/brothers-film-is-act-of-love-for-special-needs-sister/2127895
You Should Also Read:
Music Education - Every Voice Heard
Art and Self Expression for Children with Special Needs
Costumes for Children with Special Needs


Related Articles
Editor's Picks Articles
Top Ten Articles
Previous Features
Site Map



Follow @DownSynAdvocacy
Tweet





Content copyright © 2022 by Pamela Wilson. All rights reserved.
This content was written by Pamela Wilson. If you wish to use this content in any manner, you need written permission. Contact Pamela Wilson for details.