Costumes for Children - Safety Issues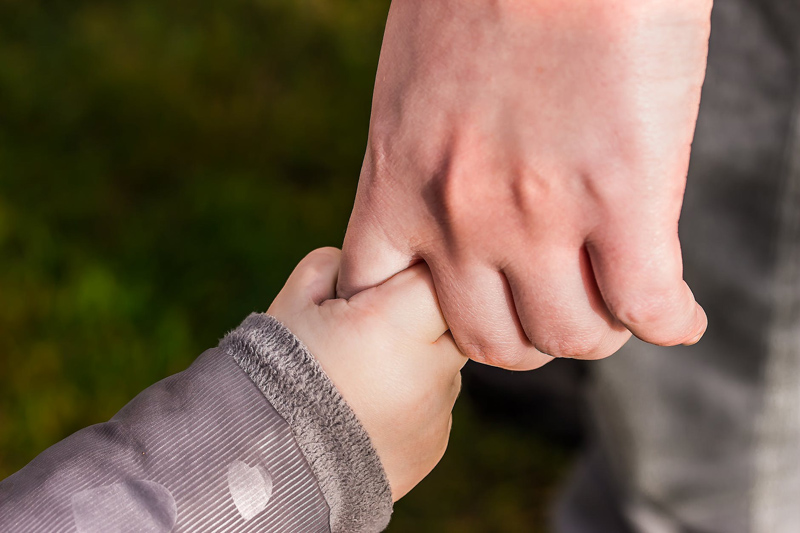 Shortcomings in commercially-produced costumes that are inconveniences for mainstream peers may be great difficulties for children with a disability or chronic health condition. Finding or creating costumes for children with special needs can be exciting, stressful, fun, and frustrating. Many children choose to be scary, powerful, magical or glamorous when they dress up for Halloween. Some enjoy maintaining their new identity well into November. Beware!
Be aware that bellbottom Elvis trousers can become entangled in wheelchair wheels as can feather boas. When decorating power chairs, be aware of the battery area and potentially dangerous moving parts. Tall bicycle flags can be attached; spokes and flag sticks can be decorated with glowstick necklaces, reflective tape and other items depending on the theme. Make sure a box fits over a wheelchair as your child envisions it before you paint or decorate it - and the whole thing needs to fit through doorways, too. Wire coathangers, brown paper grocery sacks, duct tape and foil can create the illusion of everything from a baked potato to a throne or spaceship.
Tails, long cuffs, gowns and royal robes may be tripping hazards for children. Dragon tails may be difficult for sitting and dangerous in car seats. All children need quick and easy escapes for bathroom breaks or diaper changes.
Children wrapped in plastic can easily overheat so be very careful with cheap store costumes and homemade creations. Using black plastic trash bags for raisin costumes, white plastic bags for ghosts, or theme leaf bags for pumpkin costumes may be inexpensive alternatives, but plastic is always a hazard for children, who should never put bags over their faces for any reason. Strips of torn plastic are choking hazards, adding to the risks of suffocation and strangling. Oilcloth from the fabric or hardware store is less dangerous and also serves to keep children dry in rainy climates.
Flashlights, reflective tape, glow sticks and responsible adults are a must if a child spends any time outdoors. Sturdy and roomy trick or treat bags with padded handles are helpful. Children need protection from cold, damp weather and easy clean ups after dragging through mud. Relaxing at home in comfortable clothes and a blanket or warm drink can be the perfect end to an exciting evening.
Browse at your local bookstore, public library or online retailer for books with
costume ideas
for Children
. Your local discount and department stores will also have
costumes for babies
.
Halloween Costumes and Childhood Disability
https://www.bellaonline.com/articles/art63629.asp
Halloween Costumes for People Using a Wheelchair
By: Amy Wilson
https://www.christopherreeve.org/
EasyStand Blog: Confessions Of A Halloween Baby
by Shawn Dean
Halloween Wheelchair Costumes
https://blog.easystand.com/2011/10/halloween-wheelchair-costumes/
Halloween Safety Guide
Costumes
Parties
Trick or Treating
What to tell your children
Yard Haunts
Pet Care
https://www.halloween-safety.com/
Washable Temporary Tatoos with Emergency Information
https://tattooswithapurpose.com
Down Syndrome in Arts and Media - Talent, Referrals, Consultation, Advocacy
https://www.dsiam.org
Clothing for medically fragile infants
- created to reduce likelihood of babies pulling out NG tubes
Don't Make Me Rip Those Chicken Feathers Off You by Dana Lone Hill
" ... To excuse the fact that you are mocking and making fun of every woman I have ever looked up to in my life is total disrespect. ... The Native women in my life, related or not- friends and relatives- are artists, writers, doctors, lawyers, tribal workers, counselors, tribal chairpersons, directors, photographers, blue collar workers, mothers, sisters; and we are proud of being Native.
Don't even try to take away everything we represent with your idea of who we are with a few chicken feathers. ..."
https://lastrealindians.com/dont-make-me-rip-those-chicken-feathers-off-you/
Lacking both imagination and humanity / It's a culture, not a costume.
Halloween as white privilege
https://www.racialicious.com/2013/10/30/voices-halloween-a-white-privilege-christmas/
You Should Also Read:
Down Syndrome and the Acting Gene
Halloween Costumes and Childhood Disability
Halloween Safety Tips - Childhood Disability


Related Articles
Editor's Picks Articles
Top Ten Articles
Previous Features
Site Map



Follow @DownSynAdvocacy
Tweet





Content copyright © 2022 by Pamela Wilson. All rights reserved.
This content was written by Pamela Wilson. If you wish to use this content in any manner, you need written permission. Contact Pamela Wilson for details.