DVD Review--Paranoia Reigns in Nowhere Man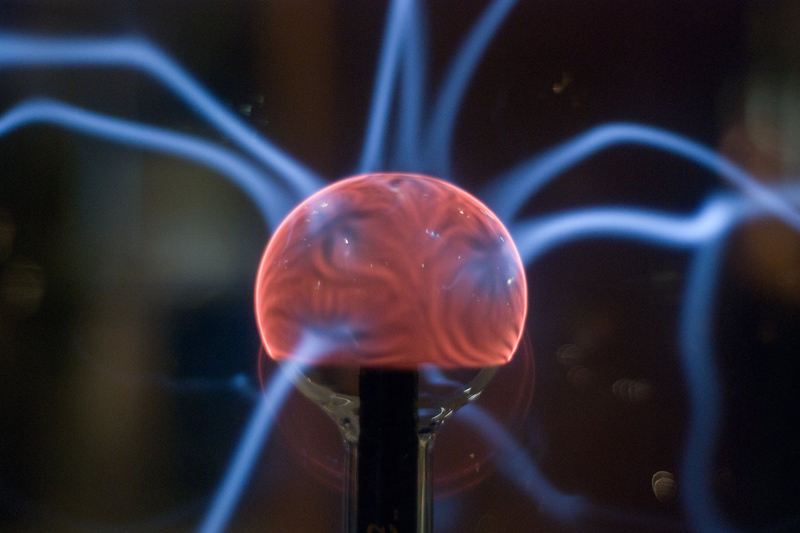 Back in 1995, a relatively new network called UPN experimented with the realm of non-"Star Trek"-based science fiction by unveiling a TV series that seemed inspired by "The Prisoner" or "The Fugitive"—and, like many shows of the decade, "The X-Files." "Nowhere Man" quickly became a cult classic—critics liked it, but the ratings didn't match its accolades. The series lasted just one season.

Starting today the series is available on DVD, and for those of us who've heard neither hide nor hair of the show since its untimely cancellation, this is exciting news. In the series, a photographer named Thomas Veil (Bruce Greenwood) walks into a restaurant with his wife after the opening of his show and goes into the bathroom to cop a smoke. When he comes out again, his entire life has been erased. His wife and dog don't know him, his credit cards don't work, his home belongs to some other man, and his friends—if they remain alive—turn away. Is Veil crazy?

Admit it—this nightmare premise gets you immediately. The idea of someone's life just disappearing is intriguing, and you want to know exactly what's going on. That's just the initial appeal of this series, which was rich with clues and symbols and adventure. For the rest of the series' 25-episode run, Thomas Veil battles a shadowy conspiracy and tries to discover why they've targeted him. At issue is a photo of an execution he took in a third world country, appropriately called "Hidden Agenda." But he has no idea why the photo is dangerous—all he knows is that the negative cannot fall into enemy hands.

But who is the enemy? How long does their arm reach? Who are his allies and who are his enemies? What is real, and what about his life has been fabricated? Paranoia rules his life now—and with good reason. The show is rife with strange possible clues and mind games, such as the deliberate way "they" cut their cigars, or the way glasses are spilled and broken at significant moments, or a strange tattoo, or a TV show that eerily resembles Tom's life to that very minute, or a murderous doppleganger with a strange birthmark. Is Veil's wife Alyson in on the conspiracy, or is she a victim too? This is what makes "Nowhere Man" such a fun show to watch, even a decade later. It's a show with just one major character—Veil—traveling across the country in search of the truth. Not only is it hard for him to navigate the truth, but we're taken along for his suspense-filled thrill ride.

The series had its problems. It wasn't particularly groundbreaking, although today's popular scifi shows certainly look more like "Nowhere Man" than "Star Trek." It had its cliché episodes, too, like the one with the young virtual reality genius and the one with the evil prepatory academy full of creepy teens, or the UFO abduction episode (albeit with a slight twist), or the "Deep Throat" one. Yes, the "X-Files" does come immediately to mind—it's just that "Nowhere Man" takes the "Trust No One" motto a step further. There's an episode that resembles "The Stepford Wives"—although, actually, subliminal messages are part and parcel of the series mythology, so this can be excused. And other episodes and concepts were pretty clearly homages to "The Prisoner," as in the "haven" for erased people from "Paradise At Your Doorstep," or the fact that Tom was the sixth recruit in line during the episode "Heart of Darkness."

And yes, there were some stinkers, like "Forever Jung," in which Tom takes a job at a nursing home only to discover that mind control experiments are being performed on the residents. Also, at some point you began to wonder why Tom was always falling into enemy clutches, considering how paranoid (and rightly so) he is.

But—"Nowhere Man" had more good episodes than bad ones, and the ideas keep you thinking long after the credits have rolled. Every episode focused in some way on the overarching story, even if Thomas Veil was no closer to having answers than when he started. In "Hidden Agenda," he even returns to the scene where his infamous photograph was taken, only to discover that he's no longer sure what happened at the moment his camera snapped the picture. There's a big creep factor, a lot of action, and a story arc that compels you to keep tuning in. Unfortunately, the series was cancelled too early--leading to a hasty conclusion in the last couple of episodes, "Marathon" and "Gemini," that not only left questions unanswered, but opened a whole new box of worms.

What's clear is that if you weren't a "Nowhere Maniac" from the 1990s—which is what the show's die-hard fans were called, you now have the opportunity to become one. And fortunately, this DVD includes some top-rate extras. For example, there's a lot of excellent behind-the-scenes commentary from series creator Lawrence Hertzog, star Bruce Greenwood, and directors and producers of the show—of both the audio and video variety. Hertzog has a pretty good memory of all the details that went into the making of the show, and Greenwood reminisces about things like how his mouth was hanging open during the entire pilot episode. You don't see a whole lot of video commentary on DVDs in general, and that's too bad--it's nice to see the reactions on their faces during certain scenes. Unfortunately, the video commentary was too short! The DVD also includes two fun featurettes—one about the show, and one about the themes of the show as they pertain to the real world (government conspiracy, mind-control, identity). Interviews with Hertzog, Greenwood, Megan Gallagher (who played Alyson) and others are also included.

"Nowhere Man" aired on Mondays, opposite football, and was pre-empted by UPN on a fairly regular basis. After it was cancelled, fans staged a petition drive to bring the show back on the air. It failed, but "Nowhere Man" lives again in a new DVD version that's sure to spark good memories and create new fans. If you've seen every episode of "Lost" and "Battlestar Galactica" and are looking for something else to obsess over, use your spare time wisely and pick up this boxed set immediately.

You Should Also Read:
Fan Site for Nowhere Man
Nowhere Man DVD


Related Articles
Editor's Picks Articles
Top Ten Articles
Previous Features
Site Map





Content copyright © 2021 by Helen Angela Lee. All rights reserved.
This content was written by Helen Angela Lee. If you wish to use this content in any manner, you need written permission. Contact Helen Angela Lee for details.