Visiting Monterey Bay Aquarium with Children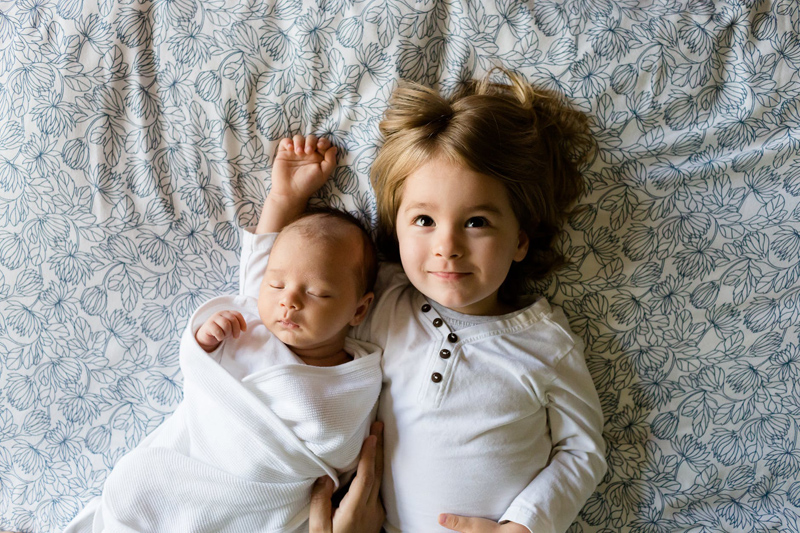 Monterey Bay, California is a lovely place for a family vacation. At the centerpiece of any visit will likely be the fabulous Monterey Bay Aquarium which is truly an experience not to be missed. The museum is a non-profit research institution, not a theme park, so the focus is on education, not shows and attractions. That said, the aquarium does a fantastic job delivering information and exposure to undersea life in a way that is enjoyable and educational for children and adults.

The most fun parts of the museum for kids are definitely the "splash zone" and the touch pools. The splash zone was not what I expected… there were only minimal chances to get wet, for which I was grateful. And if you are picky about this, as the kids explore the exhibit explaining the effect of waves on tide pools and their inhabitants, they offer easy to use vests to protect clothing. Mostly, the exhibit offered colorful, interactive (which only rarely meant computers and TVs!) educational exhibits with kid-friendly language for young readers. There were lots of flaps to raise, dials to turn and levers to pull. In the coral reef area there is even a small playground where kids can be a "reef dweller" and an adjacent area for babies and toddlers.

The splash zone is broken up into three regions – the coral reef, the rocky shores and the kelp forest. In each zone after learning about the habitats, kids can stamp a bookmark with three animals/plants that are found there and have the bookmark to keep. The kelp forest section offers a fantastic touch pool (including a lower section for smaller children or those in wheelchairs) with kelp along with many varieties of sea stars, urchins and other well-handled sea friends.

While it is tempting to head straight for the splash zone, I'd actually recommend saving it for a little later in the day when the kids need to get their wiggles out, and start with the more traditional walk-through exhibits where running around is less acceptable. The "Secret Lives of Seahorses" exhibit was just beautiful. I was mesmerized and so were my kids. The tank displays were unusual and interesting. There was wonderfully relaxing music and tranquil decorations. The kids behaved really well and were transfixed by these unusual creatures!

The standard aquarium display tanks are also well designed to be punctuated occasionally with larger tanks that tend to draw the kids' attentions, including such popular animals as octopi, otters and sharks. My daughters really liked the "café" exhibit teaching what varieties of fish are more or less healthy and sustainable to eat (I learned a lot too – Alaskan wild caught salmon and tilapia, good; Chilean sea bass, farmed shrimp and most tuna, bad).

The giant kelp tanks have a great variety of animals, and offer great presentations when the divers enter them to feed the fish and answer questions to spectators. Also be sure not to miss the jellies gallery – adults and kids alike can't help but marvel at this translucent beauties. (Note: The remainder of the Outer Bay Waters exhibit, a main museum attraction was closed for improvements through 2011 on the date of our visit, so I can't comment on this part of the experience.)

On the first floor of the museum, there are additional touch tanks as well as the popular bat ray touch pool. The bat rays must be used to all the attention, because they definitely make themselves available for petting and almost seem to crave attention like little puppies! The kids couldn't get enough of it. There is no food available for purchase for feeding as at some theme parks, but for those with texting phones, there is information on the daily map about how to receive updates on unscheduled feedings. Bat rays were one of the feedings announced, but we didn't go as my daughters aren't big enough to hold the food down on the bottom of the tanks to feed. My one gripe about the bat rays was the absence a step anywhere around the pool to make it more accessible for smaller kids.

Another great section is the flippers, flukes and fun exhibit on the second floor. This small suite is easy to miss but worth the effort to find. Kids can "try on" flippers and tail flukes, do paper and crayon rubbings of sea friends, help a baby whale "surface" to breathe, learning about whales, dolphins and seals and their babies.

The museums Portola Café offers lots of good, whole food options in several price ranges. My girls and I split a cheese and crackers plate for about $4 with a variety of cut cheeses, 4 water crackers and a half-strawberry that was just enough to get us through until dinner. Prices for "main courses" like sandwiches, soup and pizza were on the high side of reasonable, but all proceeds support the museum. Gift shop items were slightly overpriced ($10-20 for children's t-shirts and lots of stuffed animals and typical knick-knacks), but again support a good cause.

Tickets to the Monterey Bay Aquarium (as of Fall 2010) are about $30 for adults $18 for kids 3 and over (under 3 free). AAA offers a $2 discount and coupons can be found online for this amount. If staying at local hotels, guests can often buy full-price tickets but that are good for 2 consecutive days. In addition to the second day, these tickets enable guests to skip the purchase line which can be long during busy periods. One final note for families -- I would not bother bringing a stroller into this exhibit for aware children over the age of 2 or so. Most aquarium tanks and exhibits are too high for kids in strollers to see and then families have a stroller to deal with along with the kids. Most families I saw with strollers were walking around with empty carriages.

If planning a California trip with children, a visit to this premier aquarium is well worth the time and investment. There are also lots of other lovely attractions for families in the nearly Monterey/Cannery Row, Pacific Grove, Carmel, Salinas areas.





Related Articles
Editor's Picks Articles
Top Ten Articles
Previous Features
Site Map



Follow @bellanicki
Tweet





Content copyright © 2021 by Nicki Heskin. All rights reserved.
This content was written by Nicki Heskin. If you wish to use this content in any manner, you need written permission. Contact Nicki Heskin for details.