Band Promo Videos On A Budget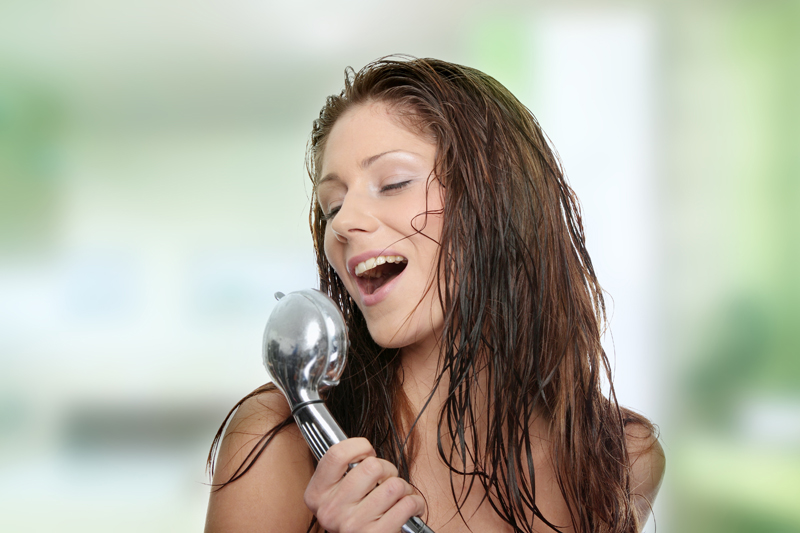 With creativity and these tips, you can make great promo videos for your band at very little expense.
For Optimal Video
Use multiple camcorders if you can. You can get some good shots with one, but using more will add interest to your visuals. For instance, if you have four, you can place unmanned ones on each side, and have one roving in front of the stage, and another one in motion in back, onstage. That way, when editing you can easily create a blend of close ups, the entire band in action, and the audience dancing, etc. You can even get some pretty darn good videos using smartphones, which are very mobile, and great for close-ups.
Sound Quality
For superior sound, take a line out of your mixer to an audio recorder to record the band. To keep the live performance experience, have another mic pointed at the room to capture applause, crowd sounds, and room ambience. When the video is being edited, you can select and mix the audio tracks using a video-editing program.
Whenever feasible, don't rely solely on the built-in camcorder mic for your sound. It has a limiter to keep from distorting. But it only works up to a point. High volume sound will distort it. And it tends to lose effects settings (reverb, etc.), and doesn't capture all the beautiful tones, especially the bass. So it usually isn't as good as the music actually sounded, especially if your band is amplified and very loud. If your act is acoustic, or your shows are performed at fairly low volume, the sound issues are not as significant.
Live or Lip-Sync?
Some bands opt to make their demo videos with prerecorded audio, playing along and lip-syncing their vocals, to ensure high quality sound. This can be a good approach, as long as your band can live up to the finished product. A 3 to 4 minute video with highlights of your shows combined with high quality prerecorded audio may provide what many customers want to see before making their decision. However, some clients will really want to see and hear examples of an actual live show. So I recommend that you offer both.
Here is an example video with prerecorded sound -
Here is an example video made by an inexperienced but very supportive friend at a live concert -
The video had to be carefully edited to compensate for when the videographer was jostled by crowds or chose to zoom around and look at the sky. And the soundperson was making some mistakes and adjusting. But the live energy was wonderful!
All that being said - use what you've got!
If you only have one camcorder or even just a smartphone, go ahead and work with it. It is always good to have lots of video of your performances, to learn from. And there may be some good footage and decent sound, even if the regular camcorder mic was all you used.
You can make a medley of the best clips from several events. So even simply leaving a camcorder running, pointed at the stage from an unobtrusive location, can result in a good promotional video when several are combined.
Videographers
A friend or two can run the camcorders. They can make sure stationary ones are safe and well positioned and that the camera is running. And they can carry and point the roaming ones. Make sure they understand what is required artistically. If this is new to them, try to get in at least one practice session and review it with them. Most nonprofessionals I have seen tended to bounce all over the place, treating the camcorder like their own eyes and attention spans. This resulted in a lot of useless video that was tedious to edit.
Your videographer will need to stay focused on each band-member when they are being featured. If someone takes a solo, or is singing lead, that is a good time to let the camera remain on them, perhaps very slowly zooming in or moving from the entire person to the face or instrument being played, and back. And slow moves from one performer to the next are usually best. No sudden bounces. In most cases, "artistic effects" like rapid zooms, turning the camcorder sideways and upside down, sweeping around the room, etc., should be avoided. There are usually plenty of unanticipated glitches and interruptions that will provide those anyway. And if you like fancy effects, you can add them to taste in the editing process.
Courtesy, Professionalism And Privacy Rights
For good shots, a videographer often has to move through crowds and get in front to aim at the stage. This may interfere with the enjoyment of the guests. So you have to figure out how many shots the videographer has to forgo in order to be politely unobtrusive, and how much they can get up there assertively and do their thing. This will vary depending on the kind of gig it is.
If your performance is at a private event, it is a good idea to make sure you have permission from your client for your videographers to be there.
Audience participation can add greatly to your video's appeal. Bear in mind that audience members and passers by at any event have privacy rights. It is wise have a signed release form from any audience member who is in video footage you use for promo or sell. This is usually not a big deal if your band is not famous or making oodles of money. But it is the law.
However, a bit of trivia - public figures, i.e. celebrities, are outside of this rule. So you can use the footage of the politician doing the limbo at your gig. But you will have to get signed waivers from any non-celebrity guests who appear in the shot, or blur their faces.
Editing - Keep it Short
I know this is difficult (ok, horrible and excruciating), but when editing for a promo video, try to make your finished demo fit in 3 to 4 minutes (a maximum of 5 minutes). I know cutting out portions you like can feel like you are performing amputations. But most people considering hiring you will pretty much make up their minds in the first 30 seconds. And they are often busy. Plus it is best to leave them wanting more.
Fortunately, you can also make some videos with the long versions of songs and shows, and offer them for further viewing. Fans of your band, who choose to spend time watching and listening to you for their enjoyment, will appreciate the longer versions.
If you would like to listen to or purchase music by Sabira Woolley, here is her
Music Shop
.
You Should Also Read:
Write Your Musician Bio
How To Have A Great Home Recording Studio
Live Music And Audience Participation


Related Articles
Editor's Picks Articles
Top Ten Articles
Previous Features
Site Map





Content copyright © 2022 by Sabira Woolley. All rights reserved.
This content was written by Sabira Woolley. If you wish to use this content in any manner, you need written permission. Contact Sabira Woolley for details.