How To Have A Great Home Recording Studio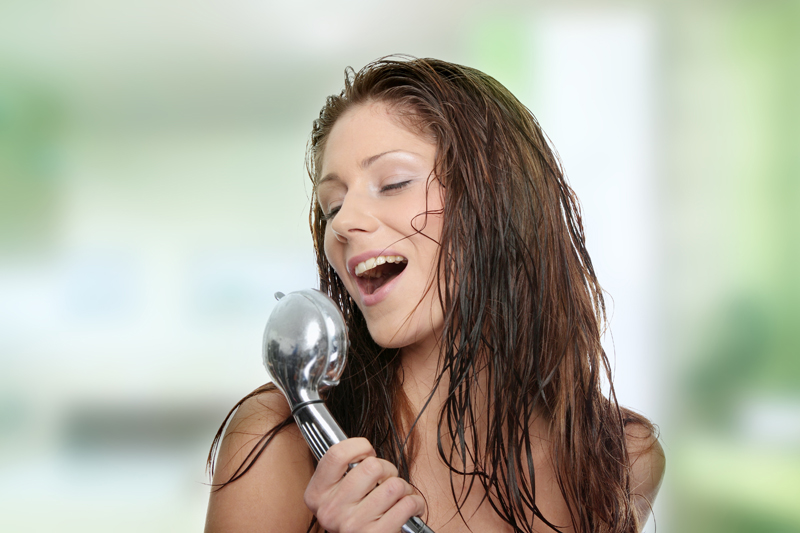 I have included brief explanations for each component. This should help you with choosing your equipment wisely.
Home Recording
You want a room in a quiet environment. Avoid locations with busy airports, train tracks, helicopters, and other extremely loud sounds that would clutter up your recordings.
Get The Most Powerful Computer You Can Afford

Get a multiple core computer -
A computer core, also called a processor, performs the actions required by the software, with blazingly fast calculations. The more cores you have, the faster your machine will run. You want at least a dual core computer.
Mac or PC?
In the old days, Macs were used by more musicians, because Mac had more high end recording software. Now both Macs and PCs are terrific. They run on the same hardware. The only difference is the operating system. All new Macs are Intel machines, and most PCs always were. We use Macs, because the Mac GUI (graphics user interface) is very intuitive, i.e. user friendly. Also, with Macs the risk of getting computer viruses is much, much lower.
Choose a laptop computer if you want to do mobile recording.
RAM –
Get 4 Gig or GB (for gigabyte) or more. The more RAM the better.
RAM (for Read Access Memory) is the Memory chip(s). It retains the info while the program is working, allowing your actions to be remembered so processes can carry on.
Hard Drive –
Again, get the biggest one you can afford. The more storage space you have for your songs, the better. The hard drive stores all your data, which includes your music, when your computer is off. Hard drives have come down considerably in price.
Software -
Digital audio workstations (DAWs) are software recording programs. There are many great DAW choices for creating your own music. Some of them are cross platform, meaning they work with both Mac and PC computers. Software applications reside on the hard drive, and provide instructions to the computer.
Here are some examples of terrific cross platform DAWs – Pro Tools, Cubase, Digital Performer, Reason and Ableton Live. Logic Pro is a great program for Mac only, and Cakewalk is another great one, for PC only.
My keyboard player and I have purchased all these these programs, except Cakewalk (because we use Macs). My band has made 4 music CDs using Cubase, and have been very happy with it.
VST (virtual studio technology) and VSTi (virtual instruments) are effects applications that were originally designed for Cubase. They are industry standard plug-ins for most DAWs. Some of them are bundled in mastering programs.
Garageband, which comes in the iLife package for Mac, is incredibly popular. It is very inexpensive, surprisingly powerful, and easy to use.
Pro Tools became the recording studio industry standard. It was one of the first high end programs, and came bundled with digital audio hardware boxes. Almost all the recording studios invested in it. Prices for Pro Tools have come way down. There is an inexpensive light version, and the full-blown music production studio versions. There is an upgrade path if you want to start with the light version.
Almost all of these software programs have demos you can download and try out for free. They all are solid music making programs, but they all have their specialties. So find the one that suits your goals best, or use a combination.
Mastering Program -
Some of these aforementioned programs also include mastering effects to use after your mix-down. There are also third party software plug-ins that provide great mastering applications. One of the most well known is called Waves. Another good one, which we have been using, is Steinberg's Wavelab.
Hardware digital audio interface (DAI)
- This is the box that converts your instrument or voice and digitizes it into the computer. The most common boxes use
USB
or
Firewire
interfaces. USB interfaces are cheaper, Firewire is faster. With the advent of USB 3.0 (10X the speed of USB 2.0) this is changing. The DAI can be simple, with just a single input for audio, or can have multiple audio channel inputs. Most of them have a stereo output, but some have multiple outputs for your computer. Some of these have midi interface as well. Some software programs recognize and allow multiple channels to be recorded at a time, so you can record a live band. If this is something you will be doing, you'll want a DAI with multiple outputs. Some companies are making small DAIs especially for laptops.
DVD Burner or Blue Ray Burner -
To store your data (all the sound files that your programs produce, and associated instructions).
A DVD (digital video disk) can store up to 4.4 GB. A DVD DL (for dual layer) can store twice that amount.
A Blue Ray Disk can store up to 50 GB on one disk. Blue Ray players were originally designed to play HD movies.
Monitor speakers -
should give you accurate audio when mixing and producing your master. The sound of the speakers should be "transparent", meaning it should not color or add frequencies to the audio. These specialized speakers can be found at music stores or online.
CD Burner -
to produce your CDs. The final step in the process.
Once you have this all together, you can start having fun with it. It is a creative adventure!
This Tascam DAI is bundled with the DAW, Cubase LE4
Tascam US1641 USB 2.0 Audio and MIDI Interface with digital Connection - Macintosh and Windows
This mastering program
Wavelab 7 Elements Retail
is a perfect match for the bundled Cubase DAW.
If you would like to listen to or purchase music by Sabira Woolley, here is her
Music Shop
.
You Should Also Read:
Your Ears - Supremely Designed Music Gear
Vocalist Tips For Live Performances
Must Have Items For Gigging Musicians


Related Articles
Editor's Picks Articles
Top Ten Articles
Previous Features
Site Map





Content copyright © 2022 by Sabira Woolley. All rights reserved.
This content was written by Sabira Woolley. If you wish to use this content in any manner, you need written permission. Contact Sabira Woolley for details.