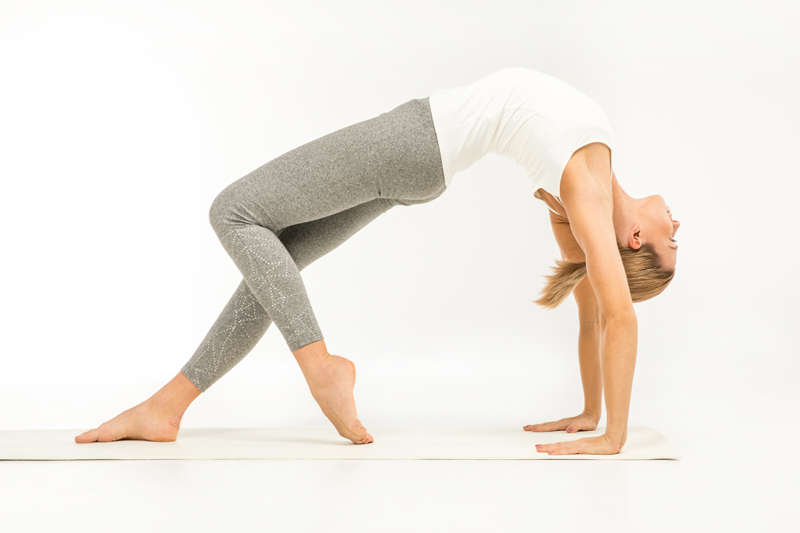 Practitioners interested in any style should always begin with a lesson from a qualified teacher, and in a perfect world this lesson would be face to face. The reality, however, is that all of us are busy, and many of us have virtual lives that are as important to us as our physical existence. Because of this, many of us learn our yoga on-line. At some point, however, it's imperative to move away from dependence on others and to begin our personal explorations into asana. A Yin practice is particularly easy to integrate into our daily lives, beginning with a steady ten-minute practice that can be expanded as desired. Here are three Yin poses similar to their Yang counterparts that can be used as a short, getting-to-know Yin daily discipline.

From a seated position on your mat, come into Butterfly pose by bringing the soles of the feet to touch each other. This posture is similar to Baddha Konasana, but remember the Yin principle of passive stretching! Don't get focused on how close you can get the feet to the groin; instead, allow the shape to resemble a diamond more than a triangle if this is easier to hold – you will be stretching the lower spine. Bend forward, and hold this posture for two minutes, using a timer so that you can use your mind to relax your body.

From here, spread the legs to ninety degrees apart and move into Dragonfly. You may find that you can't bend forward at all, but don't worry; simply move to a comfortable position and hold again for two minutes. Your lower spine is stretching, but so is the groin and the back of the thighs. Again, focus on letting go of stress in the lower body; you may find that you have to continually relax muscles that contract seemingly without your permission.

From here, flip over onto your stomach and take Sphinx or Seal pose. The difference between the two is in the amount of stretch in your spine; Sphinx pose is easier to hold. Raise your spine and prop your body up on your forearms, with your elbows by your chest, and you're in Sphinx. Come up so that your body is held by straight arms with only the palms resting on the mat, and you're in Seal. Hold for two minutes, always remembering to relax, let go, and give the connective tissue time to stretch itself.

Flip onto your back and take Bananasana on each side by moving your midsection so that your body resembles a banana on its side on the ground. Hold the position on each side for two minutes while you breathe relaxation into the side of the body being stretched. Then take Savasana for another two minutes to allow your body to integrate all of the movements.

This sequence takes a total of twelve minutes (because Bananasana is asymmetrical, it will take two minutes on each side for a total of four); allowing yourself time to move from one pose to the next will probably bring the total amount of time to fifteen minutes. If you like add a few minutes of seated meditation for a twenty-minute total, you've begun to build a home practice that isn't physically difficult but will offer physical and emotional benefits to your body. Namaste!

You Should Also Read:
Yin Yoga
Cobra, Sphinx, and Seal Poses


Related Articles
Editor's Picks Articles
Top Ten Articles
Previous Features
Site Map





Content copyright © 2022 by Korie Beth Brown. All rights reserved.
This content was written by Korie Beth Brown. If you wish to use this content in any manner, you need written permission. Contact Korie Beth Brown for details.