Cobra, Sphinx, and Seal Poses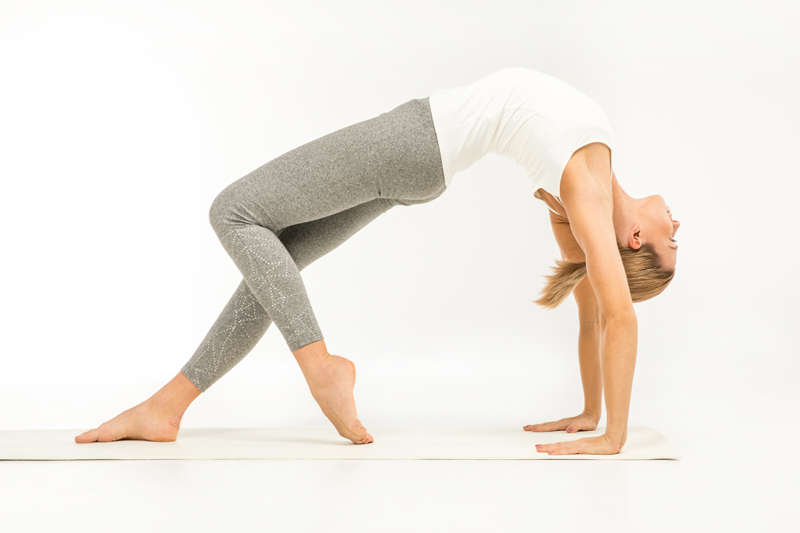 Certain asanas, while not 'sexy' or exciting, are basic to the practice of yoga. Those who wish to integrate meditation on the chakras or meridian points with their yoga practice have yet another reason to work on particular asanas. Bhujangasana, or Cobra Pose, is integral to Surya Namaskar, or Sun Salutations; it's also one of the easiest back bends for the newcomer. In the Yin tradition, it's divided into two related poses, Sphinx and Seal, which are held for an extended period of time to stimulate the Urinary Bladder/Kidney and Stomach/Spleen meridians. As a physical movement, Bhujangasana strengthens the upper back and shoulders. This pose also provides a stretch for these muscles, allowing us to relax them at the end of a busy day.

Start on your belly, bringing your hands next to your chest. Press the tops of your feet and your thighs into your mat, bringing energy up your body. Starting with your glance to the floor, slowly and mindfully move it to the wall in front of you. Notice that this brings the muscles in your back into play. Your body is resting on your palms; use them to push your upper torso away from your mat. Only rise as far as you can without breaking the connection of your lower body to your mat. Keep your elbows pressed towards the body and breathe. Slowly lower yourself to your mat.

When you have mastered this, you might try going through the same procedure again but lifting your hands from the floor at the end of the rise. This ensures that you use the muscles of your back to keep you lifted rather than those of your arms. In your home practice, you might try working through a mini-vinyasa, moving in and out of the pose several times before holding it.

As you practice this pose, notice the direction that your chest faces. Consider taking the time to practice Cobra with an emphasis on opening the chest rather than working for maximum back-bending. Visualize your chest area pointing or 'smiling' at the wall in front of you.

In a Yin practice, poses are held for extended periods of time, with the body as relaxed as possible. One does this by bringing the elbows to the chest area and resting the body on the forearms for Sphinx pose. Or, for more advanced work, one pushes up until the arms are straight for Seal pose. Either position can be held for up to twenty minutes, although one to five is far more likely in a class setting.

You Should Also Read:
Vishuddhi Chakra
Yin Yoga
Yin Yoga Nomenclature


Related Articles
Editor's Picks Articles
Top Ten Articles
Previous Features
Site Map





Content copyright © 2022 by Korie Beth Brown. All rights reserved.
This content was written by Korie Beth Brown. If you wish to use this content in any manner, you need written permission. Contact Korie Beth Brown for details.