Reaching Out to the Yoga Community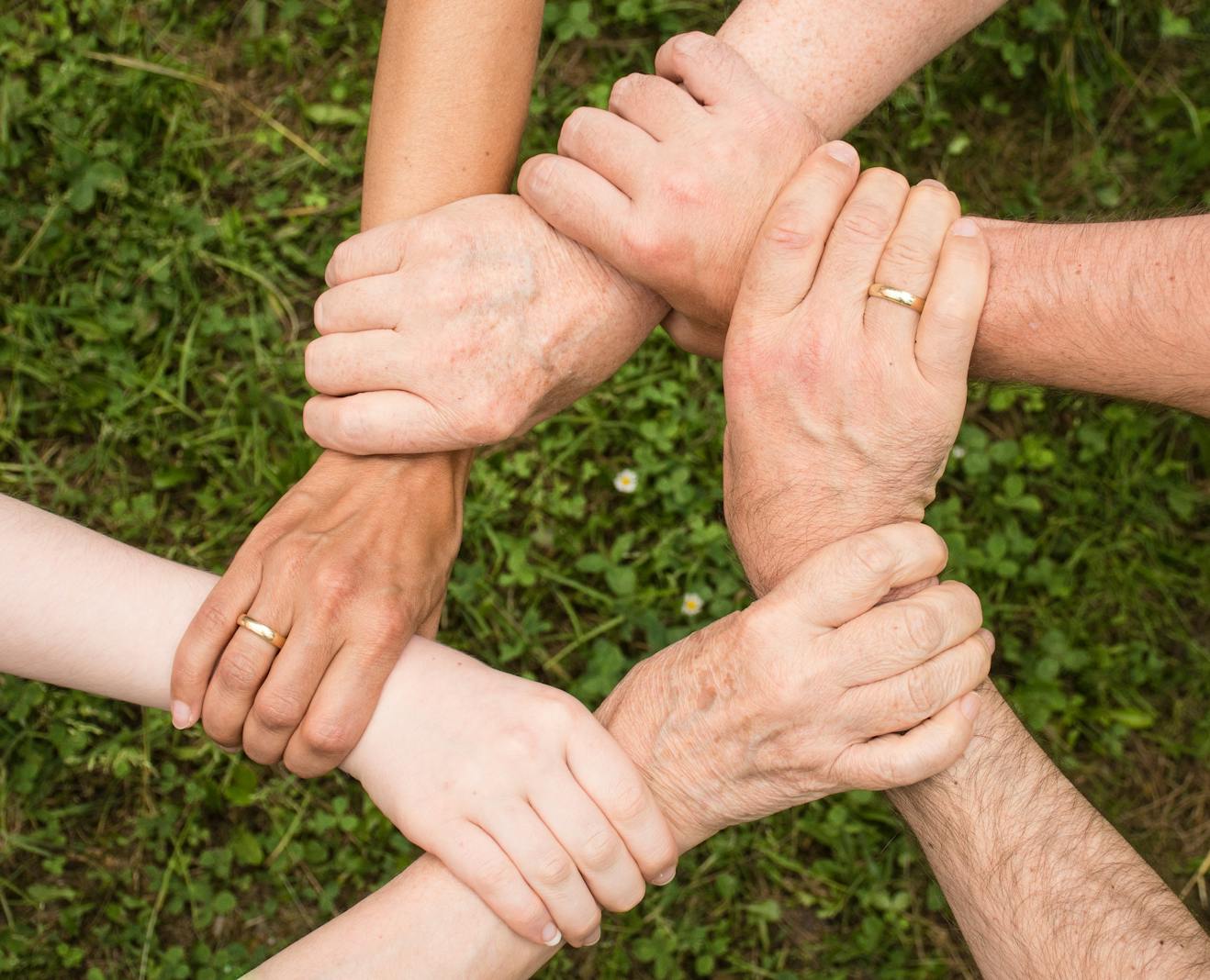 With both a mystical and a physical component, yoga is different from many other workouts and many other forms of spirituality. While it's entirely possible to practice from online videos and to meditate by oneself – and while a home practice of some kind is extremely important – it's beneficial to support one's own efforts with involvement in the greater community. This can be done in a number of ways.

Studio yoga classes, for many, can be the cherry at the top of the sundae. They are usually taught by people with much experience in all of the eight limbs that Patanjali, the "founder" of yoga, taught. Teachers are able to spot problems in alignment, suggest modifications, and help the student into alternate poses. In addition to the teacher, the other students bring a certain energy to the class, giving a practitioner a view of what each pose looks like on many different bodies. While this can be a double-edged sword (it's important to avoid comparisons), there is no doubt that seeing the effort of others can give one the emotional strength to push just a little bit harder. Even if one's finances dictate that studio class attendance is restricted to once or twice a year, this kind of community involvement can improve one's personal practice immensely.

Those who can't afford studio classes on a regular basis can seek low-cost alternatives such as those taught at gyms, community centers, yoga co-ops, and places of worship. This is a wonderful way to experience the energy of a class and the support of a teacher without breaking the bank. Any kind of group setting can be inspiring, even if it's two or three friends gathered to follow a video or to meditate together.

Taking a private or semi-private class is another way to experience the yoga community; this can bring the advantage of more time spent on each person's particular issues. While this can be a pricy alternative, it doesn't have to be. Often, newly minted instructors will gladly give classes to small groups for the experience, many teaching on a sliding scale. The Yoga Alliance website lists teachers by area and contact information for those who want to pursue this but don't know where to find a private instructor.

Many studios offer meditation as well as asana classes. Again, there is a power in group meditation that isn't ordinarily found in private practice. It's not a better way, just different. There are also organizations that teach meditation, sometimes based in yogic tradition and sometimes not. One's local New Age bookstore is one place to find information about these classes. If one is a member of a church or temple community, these kinds of classes can be an extension of the group experience as well as a way to bind closer together in civic unity.

A yogi/ni is always a student. In a lifetime, one will not learn all the information out there about yoga and its philosophy. It pays to read books and magazines. Yoga Journal and Yoga International are two of the major publications, but there are also many smaller magazines, some available for free, that are very much worth perusing. Local publications are also an excellent way to discover workshops and events taking place in the community.

Conferences, workshops, festivals, and trainings are another way to get out and discover who else practices yoga, engage in conversation, and create fellowship based on shared love of yoga and its limbs. Information on many of these can be found in print magazines and online. Links are provided below to articles here at Bella OnLine that discuss these options.

However one chooses to partake in the yoga community, it's important to remember that the word 'yoga' means 'unity.' The purpose of the practice is ultimately to realize the connections between oneself and the wider world, whether this be by sharing in an intense asana practice, by meditating in a group, or by connecting via media. Enjoy practicing, and keep reaching out.

You Should Also Read:
Is Yoga Teacher Training for You?
Yoga Festivals and Conferences
Low Cost Yoga


Related Articles
Editor's Picks Articles
Top Ten Articles
Previous Features
Site Map





Content copyright © 2022 by Korie Beth Brown. All rights reserved.
This content was written by Korie Beth Brown. If you wish to use this content in any manner, you need written permission. Contact Korie Beth Brown for details.