Interview 2 - Battlestar Galactica: Blood & Chrome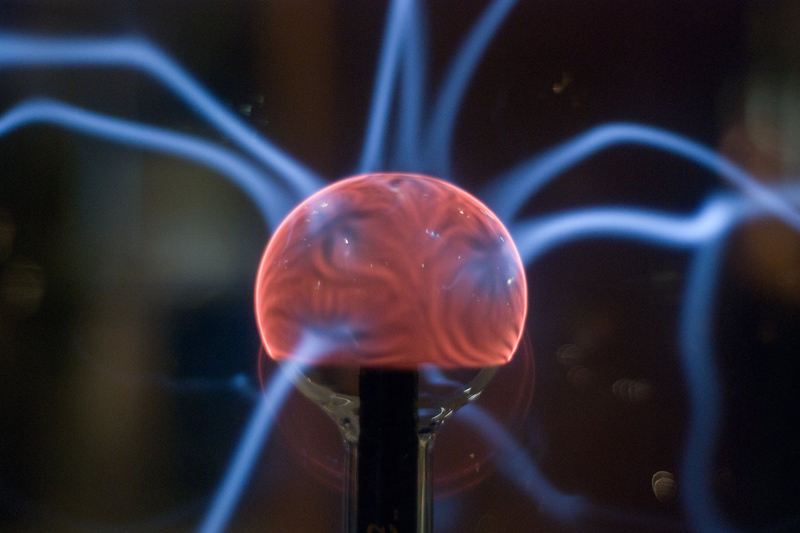 The two first chapters of "Battlestar Galactica: Blood & Chrome" are available on Machinima's YouTube channel, and two episodes are coming up once a week through November 30. A two-hour movie will air on SyFy sometime in the first quarter of 2013, although the network has not announced an airdate. The DVD release, on Blu-ray, takes place February 19, 2013.
During a recent press conference call with creator David Eick, he told us a bit more about what the web series is about, and what's in store for viewers who tune in.
Editor's Note: We have split the transcript up so that actor Luke Pasqualino's responses have been separated, for the sake of readability and length. We have also edited for brevity, flow, and clarity.
Q. Do you have a 13-episode arc planned out?
David Eick:
No, there was an entire 10-episode arc planned out because this was originally developed as an online project. And I'm so happy to have such a great and comprehensive cross-section of the press today because I feel like there's a certain record to set straight, which was a little bit frustrating to me when I saw the headlines that the "Blood & Chrome" project had somehow been rejected, or was a failed pilot, or wasn't going to make it on the air. It was never intended to be a traditional pilot, so to speak, such that SyFy not picking it up in a traditional manner as an episodic series was some kind of a rejection or failure. It was always developed, at least from my point of view, as a project for an online environment. And there was something that we would develop and structurally, narratively build as a ten-part series.
I think where the confusion is, is that for a moment the network, after seeing the script, said, "Gee, we don't want to rule out the possibility of just advocating [sic] the online venture altogether and throwing this up as a pilot for a traditional series." There were discussions about that, but for a variety of reasons, I think not the least of which was because there was a genuine feeling that we had really designed something altogether groundbreaking from a visual effects standpoint, to stick with the original plan. And its future may be online, may be in DVD in terms of subsequent future episodes or stories - who knows? But it was never any kind of rejection or failure that this didn't wind up as another SyFy pilot.
Q. What did you do to make it fresh without copying the original series?
Eick:
You literally had a green screen stage with a massive lighting configuration that was something you'd see at a Rolling Stones rock show that could accommodate a variety of different looks and environments, using a painstakingly-built creative army put together by Gary Hutzel [visual effects] and Mike Gibson [producer], our visual effects guys from the earliest in the "Battlestar" days. We were able to achieve a look and a level of 3-D immersive compositing detail that I think you would compare much more easily to what you see in cutting-edge feature films, than to anything you would see on television. We don't use a visual effects house; we don't go outside the boundaries of our own four-wall, in-house unit, and we handcraft those shots. We were able to create digital environments that are completely arresting, totally real and tactile and immersive, and yet never require us to leave that green screen stage. And when I say old-fashioned techniques, I mean diffusion, darkness, shadow, snow storms, and things that Eisenstein would have done 100 years ago. That doesn't cost anything except your ingenuity. I think because of those factors, we've been able to create something that feels completely different from the "Battlestar" that people may have seen three and four years ago, but that nevertheless retains a certain echo of what we had done - so the fans still feel like they're immersed in that same universe.
Q. Will we learn anything about what happened to Will Adama between "Caprica" and now?
Eick:
I certainly think we have every intention of exploring that interesting conflict between the William Adama who has committed himself to fighting in a war, whose father we've come to know in "Caprica" might have a very strong opinion against. And in the show that we're watching now in "Blood & Chrome," [in] the pilot we see an off-hand reference to this idea that William's father was a mob lawyer, and that maybe strings were pulled to create certain opportunities for Adama. Those are definitely interesting and complex relationship trends that we want to explore.
In fact, we've gone to great lengths with "Blood & Chrome" to not be cute about too many nods and winks to characters from "Battlestar" and "Caprica." At one point, there was a discussion about having young William Adama in the hangar deck maybe bump into some young schoolteacher who is getting a tour of the "Battlestar Galatica." And she introduced herself as Laura and they move past each other and then I just thought, "I don't want to be that cute." I don't want to be that literal with it, and if we're going to do stuff like that, we'll save that kind of thing [for] later. There are a number of little Easter-egging nods to the "Battlestar" faithful that anyone watching the DVDs or seeing this online will be able to recognize.
Q. How big a part of "Blood & Chrome" will the Cylons be?
Eick:
I think what the viewers of this "Blood & Chrome" story, these ten segments, will discover, is that as the Cylons embark on their decision to mimic and surpass human beings, which is a storyline that those who watch "Battlestar Galactica" know all too well, they didn't do it overnight. It's not like they were machines with gears and rivets one day and then have soft skin the next day. They took time to attempt to approximate an evolution. If they'd done their homework, they would know that human beings didn't start out as human beings because they went through [a] fish stage, an amphibious stage, a bird stage and a reptile stage before finally becoming mammas. Throughout this story, we will see examples of those approximations of evolutions, how the Cylons were attempting to push through their evolutionary process in becoming more human-like - and the results can be terrifying and unexpected.
Q. Can you talk about the development of Adama and Coker and their relationship?
Eick:
The decision to root Adama's hatred for the Cylons coming from an emotion place versus just a war scar place was very interesting to me at the beginning. But trumped that, or what maybe was a way of accentuating that through this story - and this is where you guys have to be careful with spoilers - Adama will come to learn through a betrayal that he experiences - he learns that a more reliable and deeper and trustworthy relationship is with his partner Coker. Through this experience, the audience of "Battlestar"" might project that's why Adama, Edward James Olmos' character on "Battlestar," has this relationship with Colonel Tigh, a relationship that seems to run deeper and be more impervious than even Adama's relationship with his own sons or any woman.
Where did that come from? Why is that kind of relationship viewed by Adama as the more impervious to external factors, the one that he can rely on the most? And so it became very interesting to me to explore how what we could call a bromance usurps the romance - and that bromance is, in our case, between Adama and Coker. And even though Coker is not Tigh, we might see the echo chamber of that effect of those ties that we'll later find [with] William Adama to the man Colonel Tigh in some later event. But this story is in part to explain why Adama views that kind of male comradeship with such unyielding importance and depth.
Q. Between "Battlestar" and "Caprica," what did you learn from an accessible storytelling standpoint that you were able to play with in "Blood & Chrome?"
Eick:
That's a wonderful question. This was a story that came from a very personal place for me, and it was really about exploring the root [of] what made Adama tick. This would be the Cylons, and how that was informed by his love relationships, his understanding of the potential for betrayal despite love and the importance of a male figure in his life whom he could depend on even above and beyond his own blood relations.
Beyond that, I also felt that there was an obligation if we were going to re-introduce "Battlestar" into the public, that we tell stories that felt accessible. That we had done a tremendously thorough job of defining an elaborate and confluent mythology, and that mythology would always stand intact. It would always be the subject of debate - and they had an argument about what is Starbuck, all those kinds of questions.
But this would be something that would function on a different level, and I wasn't able to write the script because I was obligated to a couple of other projects, and I had this story I wanted to tell. And I was so fortunate that I was able to go to "Battlestar" alumni who had done the kind of stories in "Battlestar Galactica" that evoke exactly what I was hoping "Blood & Chrome" would achieve - hard-hitting, mission-oriented, accessible stories that had depth and emotion and would be unusual in that it would extend into darker places and more human places than science fiction normally goes, which is always the hallmark of "Battlestar." But it would err more on the side of missions and objectives that bend mythology. And so Michael Taylor [writer, executive producer] and David Weddle and Bradley Thompson [co-executive producers] were at hand - god bless them. Together we were able to break the story in detail. And then Michael Taylor wrote a gorgeous script that stunned everyone and got this thing green-lit. That's really the tale of how it all came together, but the emphasis has always been on - for fans of "Battlestar" episodes like "Ties That Bind" and "Act of Contrition" - these were hallmarks of great battles or episodes that if you've never seen an episode of the show before were still wonderfully thrilling and engaging. Oh, I'm sorry, "Hand of God" was another big reference point for us, which I think was episode 10 of the first season.
You can access the first episode of "Blood & Chrome" at Machima Prime:
www.youtube.com/watch?v=pT79x4qM4FE
. Coming up: star Luke Pasqualino weighs in.
You Should Also Read:
Interview 1: Blood & Chrome
Interview 3: Blood & Chrome


Related Articles
Editor's Picks Articles
Top Ten Articles
Previous Features
Site Map





Content copyright © 2021 by Helen Angela Lee. All rights reserved.
This content was written by Helen Angela Lee. If you wish to use this content in any manner, you need written permission. Contact Helen Angela Lee for details.