Dream Interpretation--A Personal Example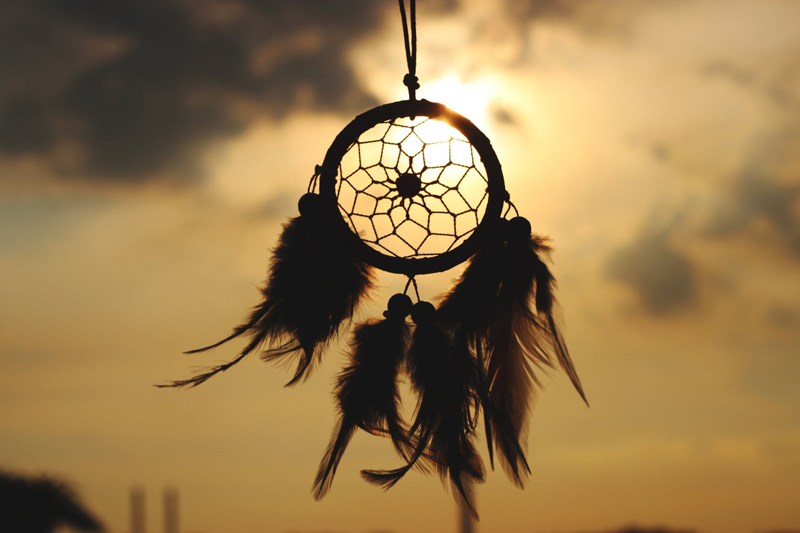 Usually I like writing about dream symbols and their meanings but this week I'm focusing on something a little different.
This past week a friend emailed me about a recurrent dream he was having involving driving a car with bad brakes. The reason I am using this dream as this week's column is because I believe it is an excellent example of how simply knowing the meaning of a symbol may not always provide the best insight into what a dream is attempting to reveal.
The following email has been printed with my friend's permission. He writes:
Aisling, why are the brakes always dead in my old truck when I dream? I'm bearing down on them with two feet, just cruising along. Its a wonder no one's been hurt. I can hear other people saying things such as 'There he goes again with those brakes--right off into that busy intersection again.'
He told me that the response he was expected was the he was out of control or something very similar because that was the symbolism he had read about on the Internet while researching dreams about cars without brakes. And in fact, I told him in my initial response that if he wanted me to simply interpret the symbol I would be that I could be far more accurate with just a little more information. I asked him the following questions and I believe that these are examples of the type of dream questioning dreamers should consider doing before consulting a dream dictionary.
I wrote:
Cars without brakes are actually a common dream. I can tell you the basic interpretation of the metaphor but what more important than the symbolism is what you feel in the dream concerning the brakes--what you feel, not what the other people in the dream feel. Do you feel anxiety? Do you feel like you should be concerned but aren't? Do you feel like you are always doing this? Do you like the car you're are driving? Are you panicked?

In waking life, what is your relationship to your truck? Do you like the truck, do you wish you had another one, do you have good/bad memories associated with it, good/bad associations period with it? Have you ever wrecked it or had it wrecked? Have you had trouble with the brakes in waking life?

I know that's a lot of questions but answering them will give you a far more accurate interpretation.
When my friend wrote back I learned that he honestly felt no anxiety about the brakes--only others in the dream were concerned. He also stated that he felt as if this situation was always happening to him. He also stated he had never had an accident in the dream; he was always lucky but thought about how he never remembered to get the brakes fixed.
Armed with all of those answers, here is what I told him I believed his dream was attempting to say:
The very first thing that comes to mind is a play on words--not bad brakes but bad 'breaks'. Dreams are notorious for using puns, etc. Dreams are usually like report cards on what is going on in our psyches and since the dream is recurrent, it probably means that you have that the particular state of mind that you are in is one that you are in quite a bit.

It is interesting is that you are not concerned about the brakes--you recognize that maybe you should be but you aren't. This dream actually seems quite healthy. People around you may think you are experiencing bad 'breaks' but you yourself aren't worried. It seems like that maybe from the outside maybe things don't look great to others, but on the inside (in your head and in your consciousness) you aren't worried. It seems to point to a feeling that you will handle things when they need handling and you are able to navigate successfully even with the bad br(e)aks you have experienced or are experiencing.

However, since you also recognize in the dream that this is something that needs to be fixed, it could also point to your making a decision not to remain stagnant about a situation. It sounds like you can make the best out of any situation but you're coming to a point to where you'd actually like to change the situations you're dealing with from the start. It also sounds like you're deciding to become more actively involved in where you are going and take more control over your life rather than relying on luck or your positive attitude to get you through. It sounds like you also may be operating with a faulty self-perception but again, you're thinking 'it's time to fix that' meaning it's time to stop carrying around that old self-image.
After my friend received this information he revealed to me that he had just been involved in a personal situation that would appear to be a bad break to most others but one in which he was using as a positive life experience!
I hope this example will help you to look at your own dreams in a different way and will empower you to find your own meanings for your dreams. As Carl Jung used to say: "Learn all you can about mythology and then forget it." Always let your own intuition be your guide!
Until next time, sleep and dream out loud!
*~Aisling Ireland~* is an ordained Spiritual Counselor providing dream interpretation and Tarot readings. To make an appointment check out her website at:
web.mac.com/aisling.ireland
You Should Also Read:
A Closer Look at Dreaming


Editor's Picks Articles
Top Ten Articles
Previous Features
Site Map





Content copyright © 2021 by Aisling Ireland. All rights reserved.
This content was written by Aisling Ireland. If you wish to use this content in any manner, you need written permission. Contact Lori Chidori Phillips for details.