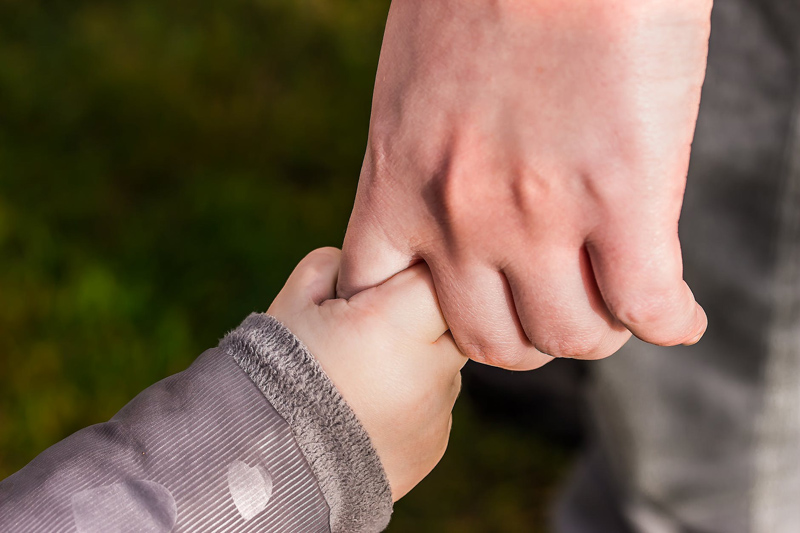 Children with special needs entering kindergarten may be facing a transition from regular or mainstream preschool. They may have enjoyed services provided in the home or at an early intervention center since birth, or have been recently diagnosed with developmental delays calling for classroom support and extra encouragement.
Many school districts now offer a 'kindergarten jump start' program ALL kindergarteners can attend for a few days before the school year starts. Families of children with disabilities may not be notified of this session to prepare incoming five year olds for the routines of their kindergarten year.
Most school districts have had a 'kindergarten roundup' day when families can bring their children to meet teachers and tour their building. Districts register incoming four and five year olds to get a better estimate of how many children will be attending each local school, so teachers can be hired and prepare their classrooms.
Children may be left in classrooms while parents are introduced to school staff and administrators and to learn about transportation options, safety and health regulations, school programs and discipline plans.
Activities for children may be planned so they have a better idea of what to expect on their first day, and for teachers or other staff to identify whether those attending have signs of delays or learning challenges.
There may be a presentation by the school PTA, encouraging parents to volunteer or support PTA programs. Some families ask for teacher recommendations, lunchroom and playground information, or parent to parent contact, especially if there are no older brothers and sisters at the school.
Transportation is always an issue the first day and first few weeks of a new school year. Bus stop behavior by older students in the neighborhood can be upsetting, even where another parent is supervising their child.
Many families of kindergartners drive their child to school the first day or first week of school, so the transportation department has no idea how many children will be riding for the rest of the school year.
To avoid this, districts will advise putting every child on the bus the first day, resulting in kindergarten parents driving behind their child's bus and causing chaos in the parking lot when children arrive at school. Being aware that there are other anxious and proud parents competing for parking spots may help with last minute stress.
For children attending kindergarten, the first school bus ride can be a momentous event. Many school districts place kindergarteners together at the front of the big school bus, and some have rules so that girls sit on one side and boys on the other. The principal should have information about this and will be available a week or two before the beginning of the school year as teachers set up their classrooms.
For some children with developmental disabilities, kindergarten may be the first opportunity available for learning in an inclusive mainstream classroom with their neighborhood peers. Although IEPs may have been prepared months earlier, it is important to take advantage of every opportunity to participate in the regular kindergarten preparation actitivities available to all families.
Since there is such a great diversity among children entering kindergarten, this may be the first opportunity parents have to recognize how many skills their child has learned in early intervention or preschool, compared to mainstream children who have had no experience with early childhood education or working together in small groups.
The first weeks of kindergarten may find that classrooms are overcrowded because not enough children pre-registered, and some children from each classroom may be transferred to a late hired teacher's classroom, if there is a room available at the school. Often, kindergarten is a half day program, so an extra morning or afternoon class may be added.
Many of the activities planned for the first few weeks are to introduce the children to one another, teaching rules for the classroom, restrooms, playground, and library, or lunch room, if it's an all day kindergarten.
Mainstream kindergartners are sometimes overwhelmed by being in a new environment. They get lost, sometimes feel frustrated, don't understand what is expected of them, get carried away or misbehave, are afraid to use strange restrooms, forget to leave in time to make it to the restroom, make comments about life at home that would embarrass their parents, and use behavior as communication when they need attention, reassurance or comfort.
Children with special needs who act like their mainstream peers show age appropriate misbehavior at least as often as their classmates. Those with communication challenges or inadequate classroom support may develop difficult habits and will need help learning substitute behaviors later on.
Many accommodations are made for mainstream kindergarteners having a difficult day, and these strategies are often useful for kindergarteners with special needs. Regular teachers whose students include those with an IEP often recognize that every student in their classroom has their own special needs.
IEPs should not limit a child's options, whether they are learning in a mainstream or special education classroom - children with special needs should not be held to a higher standard of behavior or effort than their mainstream peers.
Kindergarten is an exciting time for children and families. Visit your local schools and meet teachers and other parents at any event that is planned for four and five year olds who will be attending kindergarten in your child's year. This is a very special time and I hope you carry away many wonderful memories from your child's kindergarten year.
Some advocacy organizations, including local or regional Down Syndrome parent groups, offer workshops to parents of 4 and 5 year olds in preparation for their kindergarten year. These are a recognition that kindergarten is the gateway year for effective and appropriate classroom support, inclusion, and a personalized individual education plan.
Browse at your local bookstore or online at booksellers like Amazon.com for information about
Kindergarten Transition
like
Successful Kindergarten Transition: Your Guide to Connecting Children, Families, & Schools
All Born (In) Cross-Disability Inclusion
https://allbornin.org/
Kindergarten Cohort Updates - Inclusion in the Classroom: Tips and Resources
https://allbornin.org/resources/
We All Belong
https://www.youtube.com/watch?v=AFoLsYDQzzY
Kindergarten Inclusion Cohort - What It's About
https://allbornin.org/kindergarten-cohort/what-is-kindergarten-inclusion-cohort/
Reality 101: Ann-Bailey: What students teach us about community & differences
https://ht.ly/2BNikJ
Choosing Sides on School Inclusion
by Jillian Benfield, Communications Director, Down Syndrome Diagnosis Network
https://www.huffingtonpost.com/entry/choosing-sides-on-school-inclusion_us_57ba1a52e4b007f18198d771
UK: Tips and Contacts - Starting School with Down Syndrome
https://www.downssideup.com/2013/07/tips-and-contacts-starting-school-with.html
KIndergarten Update
Amy Julia Becker
https://www.patheos.com/blogs/thinplaces/2011/11/measuring-a-life-or-kindergarten-update/
A New Approach to Transitions: Welcoming Families and Their Ideas into Kindergarten Classrooms
https://www.hfrp.org/family-involvement/publications-resources/a-new-approach-to-transitions-welcoming-families-and-their-ideas-into-kindergarten-classrooms
Kindergarten Readiness
https://families.naeyc.org/learning-and-development/music-math-more/readiness-not-state-knowledge-state-mind
Confession Time: I Wonder If the pain Ever Goes Away?
https://www.twominuteparenting.com/?p=828
You Should Also Read:
IEP Goals
Recess Skills
Is Diversity Like A New Box of Crayons? NO!


Related Articles
Editor's Picks Articles
Top Ten Articles
Previous Features
Site Map



Follow @DownSynAdvocacy
Tweet





Content copyright © 2022 by Pamela Wilson. All rights reserved.
This content was written by Pamela Wilson. If you wish to use this content in any manner, you need written permission. Contact Pamela Wilson for details.