Healthy Food List and Healthy Eating Guide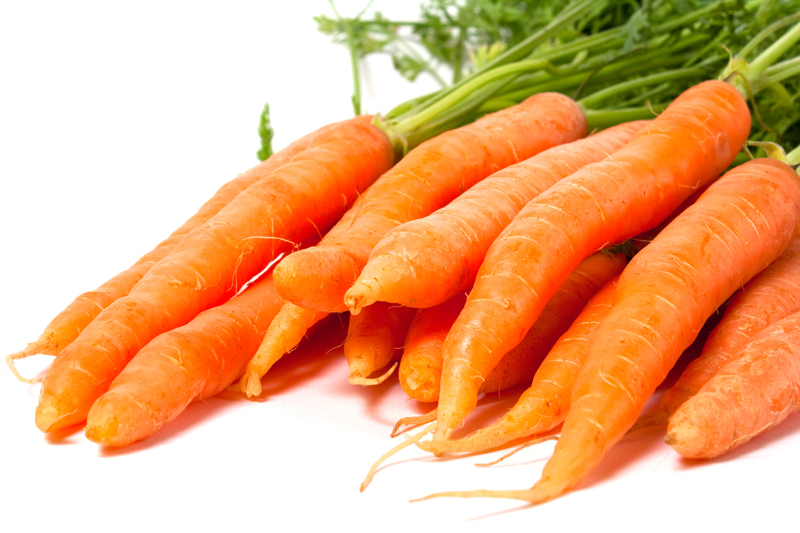 What can a healthy food list do for you? With this particular healthy food list as your wise healthy eating guide, you can look younger, have more energy and stay well. But that's not all.
By choosing only foods from the healthy food list and using it as your guide, you can strengthen your immune system, stamina and endurance, lose weight, reduce physical stress and protect yourself from painful diseases like cancer, heart disease, diabetes, arthritis and Alzheimer's.
Following the guide below can even lower your LDL (bad)
cholesterol
better than statin drugs!
HEALTHY EATING GUIDE
You don't need a nutrition degree to eat a healthy diet and get the nutrients you need every day. Here's your healthy food list of nutritious foods that should make up your diet on a daily basis.
Vegetables: When choosing from the list of vegetables, go mainly for bright colors with the most vitamins, minerals and antioxidants. Pick dark green, orange and red vegetables, such as broccoli, kale, carrots, butternut squash, red bell peppers and tomatoes. Also garlic and onion are powerful natural antibiotics which strengthen immunity and help prevent disease.



Fruits: From the fruit list you can enjoy frozen, cut-up, pureed, dried (in limited amounts) or whole fresh fruits. Choose berries, oranges, red grapefruit, cantaloupe, apples, peaches, plums and other colorful fruits low on the glycemic index, rather than canned fruit or juices.



Whole Grains: Choose whole wheat bread and pasta, brown rice, millet, oatmeal and other whole grain high fiber foods instead of refined grains, such as white bread and white rice.



Fish, Poultry and Meats: Healthy high protein foods are important. Vary your choices to include fatty fish like salmon, trout or sardines at least twice a week with poultry, eggs, beans, nuts and seeds. If you eat meat, pick healthy lean cuts and limit your portion sizes.



Dairy and Eggs: Choose only low-fat dairy products. Use fat free or low-fat milk, cheeses, sour cream, and yogurt. Limit use of butter and eat no more than two or three eggs a week.



Beans, Nuts and Seeds: Beans (legumes), such as lentils, split peas, garbanzo, soy and kidney beans are good sources of both protein and fiber. They can be added to salads, home made burritos and soups. Good choices of nuts and seeds are unsalted almonds, walnuts, peanuts and sunflower seeds. If you're watching your calories, keep portions small.



LIST OF FOODS TO AVOID
A healthy eating guide only works if you substitute healthy food for the unhealthy foods below that contribute to diabetes, high blood pressure, heart disease, arthritis, senility and cancer.
Vegetables and Fruits: Eliminate fried fruits and vegetables from your diet, as well as vegetables with cheese, butter or cream sauces and fruit with cream, butter or whipped cream.Also avoid fruit juices – one cup has no fiber and up to 10 teaspoons of sugar.



Grain Products Avoid all refined grain foods and products. This includes most breads, crackers, pasta and breakfast cereals, plus pastries like doughnuts, croissants, muffins, cakes, pies and cookies and snack food such as chips, snack mixes and buttered popcorn.



Beans, Nuts and Seeds: Stay away from bean soups and chilies that contain sausage, bacon or other high fat meats. Also avoid all nuts and seeds roasted in oil or salted.



Meats, Fish and Poultry: Eliminate red meats high in saturated fat levels and other fatty cuts of meat, such as ribs, bacon, sausage, bologna, pepperoni, salami, pastrami, hot dogs and most hamburgers. Also avoid fried fish, chicken and turkey as well as poultry skin.



Dairy and Eggs: Stay away from cream and cream products like regular cream cheese, sour cream, whipped cream and ice cream, as well as whole milk, 2% reduced fat milk and whole milk yogurt. Use butter, whole milk cheeses and eggs only in very small quantities.



Fats and Oils Keep saturated fat low and eliminate all fried foods. Also avoid foods containing trans fats, margarine, lard or partially hydrogenated oils found in cookies, cakes, pastries, doughnuts, regular microwave popcorn, French fries, candy, and most chocolate.
For my highest
fish oil supplement
recommendation go to the omega 3
fish oil
web site.
And be sure to check out my
Natural Health Newsletter
.
Click here for the
Site Map
.
Articles you might also enjoy:
Do You Need Nutritional Health Supplements?
Low Glycemic Diet GO and NO Foods
The Many Health Benefits of Walking
11 Omega 3 benefits for Women


To subscribe to the Natural Health Newsletter, just enter your email address in the subscribe box at the bottom of this page.

©Copyright by Moss Greene. All Rights Reserved.


Note: The information contained on this website is not intended to be prescriptive. Any attempt to diagnose or treat an illness should come under the direction of a physician who is familiar with nutritional therapy.



Related Articles
Editor's Picks Articles
Top Ten Articles
Previous Features
Site Map





Content copyright © 2022 by Moss Greene. All rights reserved.
This content was written by Moss Greene. If you wish to use this content in any manner, you need written permission. Contact Moss Greene for details.