Pain, Childhood Blood Draws, Injections, IV Lines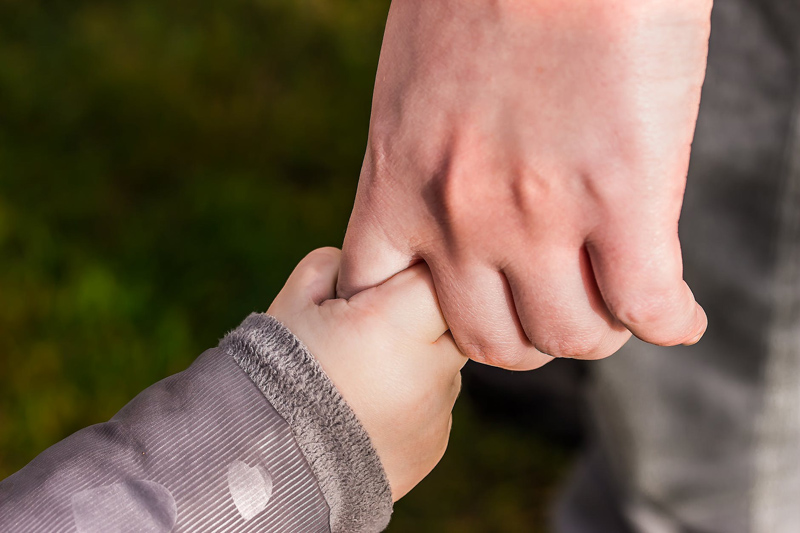 More medical professionals are recommending the use of topical anesthetics and other non-drug interventions to avoid or reduce the trauma children experience in doctor's offices and hospital visits. There are several products that are now in common use in Children's Hospitals and pediatric offices that make a world of difference.
Families have always used soothing techniques and distraction to ease their children through first aid treatments as well as medical tests and procedures. Grandmothers may have suggested putting a cool cloth on a hot forehead; nursing, or offering a bottle of sugar water, pacifier or binky; holding and singing to them or offering calming words. It often helps a child to bring along a favorite blanket, stuffed animal, music CD or DVD, and to read familar stories to them.
Some children, like those with Type One, insulin dependent diabetes, need an insulin pump or individual insulin injections many times each day, along with frequent blood sugar testing using drops of blood on a test strip. Every few months, blood may be drawn for A1C and other testing.
Most families learn how to take care of a child's diabetes needs while they are in the hospital the first day or two after the child is diagnosed. It is often a difficult adjustment for a child to make and there is no end in site until a cure is found.
Many children who have frequent blood draws or treatments involving needles or IVs could have a great deal of their anxiety relieved by the use of topical anesthesia, gentle support and distraction. Health and medical professionals should be aware of the new trends in pediatric pain management.
Browse in local bookstores, your public library, or online retailers for general information about:
Easing Children's Pain
and books or eBooks like
Dylan's Big Surprise at the Doctor: Not-so-scary Shots
U of A study finds music can reduce perceived pain for kids in ER
https://www.edmontonjournal.com/health/study+finds+music+reduce+perceived+pain+kids/8663452/story.html
Pain Management for Children
https://www.bellaonline.com/articles/art51895.asp
HealthDay -

Gel Eases Pain for Babies Getting Shots
https://news.healingwell.com/index.php?p=news1&id=522724
Study Points To Better Numbing Medicine For
Kids Getting IV Sticks
https://www.medicalnewstoday.com/medicalnews.php?newsid=50548
Pain Free Pediatric Emergency Department
Anesthetic Protocol
Central New York Childrens Hospital at University Hospital
https://www.upstate.edu/medalumni/alumni_resources/au05alumjournal/au05peded.pdf
Controlling Pain During Pediatric Procedures
- EMLA, Numby Stuff, Ametop, Freezy Spray, Sedation or General Anesthesia
https://www.acor.org/ped-onc/treatment/treatmentsideeffects.html
EMLA Approved For Newborns, Available In Disc,
and Relieves Pain of
Chest Tube Removal
https://www.mosbysdrugconsult.com/WOW/pu051.html
Guidelines For Pain Management During Newborn Circumcision
https://www.mosbysdrugconsult.com/WOW/op043.html
What is Ametop (amethocaine) gel?
https://www.needlephobia.co.uk/s_pages/usage.aspx
Cincinnati Children's Hospital - Emla Cream
https://www.cincinnatichildrens.org/health/info/medication/a-e/emla-cream.htm
Atraumatic Skin/Vessel Punctures
https://www.mosbysdrugconsult.com/WOW/op022aa.html
Guidelines For
Atraumatic Skin/Vessel Punctures
to reduce the pain associated with heel, finger,
venous, or arterial punctures
https://www.mosbysdrugconsult.com/WOW/op022aa.html
Numby Stuff / iontopheresis low voltage current enhances penetration of topical anesthetic
Numby Stuff
electrodes plus lidocaine and epinephrine topical solution
https://www.iomed.com/prod-numby.html
Pediatric Percutaneous Lidocaine Administration
Iontophoretic Drug Delivery System
https://pediatrics.aappublications.org/cgi/content/full/112/3/578?ck=nck
Use of Buffered Lidocaine
- Xylocaine - for Venipuncture
Fentanyl Oralet - bone marrow aspiration, lumbar puncture
https://www.mosbysdrugconsult.com/WOW/op022.html
Topical anethestics used to numb the skin before
inserting an
insulin pump infusion set
https://www.childrenwithdiabetes.com/pumps/links.htm
Gebauer's Ethyl Chloride
https://www.childrenwithdiabetes.com/dteam/2006-10/d_0d_e9i.htm
EMLA anesthetic or ELA-max cream
https://www.childrenwithdiabetes.com/dteam/2002-11/d_0d_9ua.htm
Journal Watch -
EMLA, Nitrous Oxide Equivalent for IV Starts in Kids
https://emergency-medicine.jwatch.org/cgi/content/citation/2001/1101/6
Medscape: Survey of Interventions
for Needle Procedures (Emla and Ametop)
https://www.medscape.com/viewarticle/497085_3
Use of Emla or Ametop for pain associated with
retrobulbar extraction
- cataracts
https://www.blackwell-synergy.com/doi/abs/10.1046/j.1365-2044.1999.00842.x
ChildCancerPain.org
Using
EMLA
for Spinal Tap (lumbar), starting an IV, subcutaneous injections, finger pokes, procedures associated with childhood leukemia
https://www.oreilly.com/medical/leukemia/news/types_procedures.html
The Crisis in Pain Control for Children who are Complex, Non-Verbal, or Cognitively Impaired https://www.articles.complexchild.com/00036.html
You Should Also Read:
Pain Management for Children
Asking More from Medical Professionals
Mothering Babies with Special Needs


Related Articles
Editor's Picks Articles
Top Ten Articles
Previous Features
Site Map



Follow @DownSynAdvocacy
Tweet





Content copyright © 2022 by Pamela Wilson. All rights reserved.
This content was written by Pamela Wilson. If you wish to use this content in any manner, you need written permission. Contact Pamela Wilson for details.