Interview 1 - Battlestar Galactica: Blood & Chrome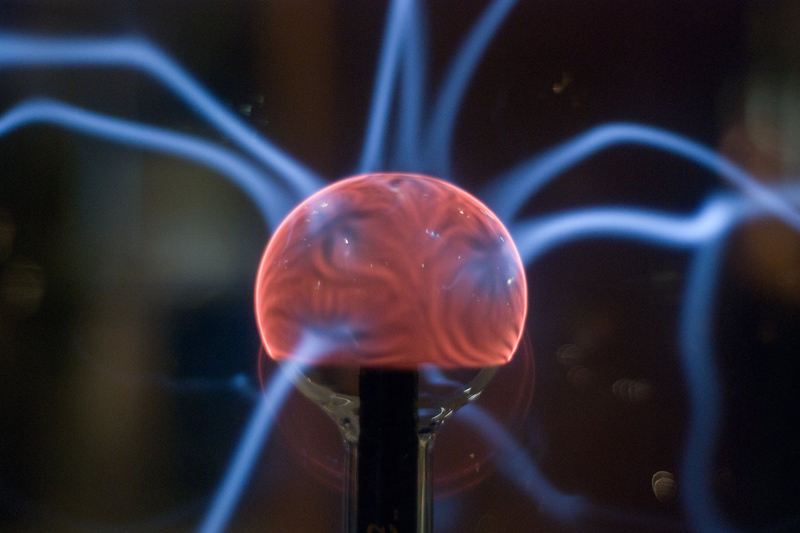 The two first chapters of "Battlestar Galactica: Blood & Chrome" are available on Machinima's YouTube channel, and two episodes are coming up once a week through November 30. A two-hour movie will air on SyFy sometime in the first quarter of 2013, although the network has not announced an airdate. The DVD release, on Blu-ray, takes place February 19, 2013.
During a recent press conference call with creator David Eick, he told us a bit more about what the web series is about, and what's in store for viewers who tune in.
Editor's Note: We have split the transcript up so that actor Luke Pasqualino's responses have been separated, for the sake of readability and length. We have also edited for brevity, flow, and clarity.
Q. Why as there so little fanfare around the show's debut and what was the delay in the premiere about?
David Eick:
When you have a pilot that's going to premiere as the first episode of a series, we're all accustomed to billboards on-air and online and we're all bombarded with a multi-million-dollar advertising budget. This was always intended and designed to be something that would premiere in a much more unusual way, in a different environment, and in a different space....I think the delay had more to do with Syfy finding an online partner, a digital partner that made sense for a project and a title like "Battlestar Galactica."
Q. What kind of differences are you encountering in producing a show for web compared to TV?
Eick:
We did nothing differently because it was geared for online versus broadcast. Absolutely nothing was decided or complicated or managed to accommodate that difference. The only choices that were made aesthetically, creatively and narratively that were different from "Battlestar" were purely driven by a desire to reinvent, once again, this franchise and this title for a new audience....It was not driven at all by a change in environment. It was only driven by our desire to do something unique, and that would feel familiar and evocative of the original "Battlestar."
Q. Where did the idea for doing another prequel come from?
Eick:
I was asked by the network to think about a concept that would be under the umbrella or the rubric of the "Battlestar Galactica" canon that would make sense as an online series. And I was on an airplane and I was thinking about the character William Adama and the fact that we had seen him depicted as a very stoic, strong and uncompromisingly anti-Cylon admiral and commander in "Battlestar Galactica." And then we've seen him as a child being exposed to an alternate, immoral world on the show "Caprica." I thought it might be interesting for an audience to see what that character might've been like when he was Lee Adama's age, the character that portrayed his son in "Battlestar" when he was the young, crackerjack hot-gun pilot, fresh out of the academy. Where did his hatred of Cylons come from? Why was this man that we will later meet as Edward James Olmos in "Battlestar Galactica" so uniformly and uncompromisingly committed to the utter eradication and disillusion of this race of robot people? Where did that come from? Was it because he was a prisoner of war? Was it because he was involved in some horrible conflict? He wants to incinerate them, but why?
And the more I thought about it, the more I finally came up with an answer that I thought was emotionally driven. This came from a very personal place. Through that experience, [he] came to feel that the Cylons were [an] unforgivable race of creatures, that, of course, being responsible for our genocide and being responsible for attacking us, needed to be gotten rid of. But beyond that there was something much more deep and personal driving him, and that was the nucleus, the genesis of it. And I just proceeded from there.
Q. How important was it for you to return to the universe and continue telling Galactica's stories?
Eick:
I consider myself fortunate and uniquely blessed to have been given the opportunity to jump into this world and to reinvent and re-imagine. It has been my number one vocation, now entering into a second decade of all things, and remains my very favorite thing to do; that is, to work on and write and create and produce and be on sets and be in cutting rooms, visual effects rooms and casting rooms and all things "Battlestar." It's where I'm happiest, and it's where I think I do my best work - in all humility. It's something I hope I'll have a chance to continue to do.
Q. Can you talk about some of the more recent innovations that you were able to incorporate into "Blood & Chrome" that perhaps didn't exist when you started out with "Battlestar Galactica?"
Eick:
The truth is, it's not [that] the technology didn't exist, but it has always been cost-prohibitive and remains cost-prohibitive, frankly, if you watch a lot of the expensive digital effects shows on broadcast networks that have five, eight, ten times our budget. I don't know these people personally. I'm not intimately involved in their process, but I have to imagine that bureaucracy and certain traditions [about how] visual effects are produced for television remain entrenched in old thinking, because I look at shots that I know cost a lot more and took much more resources on Fox or NBC than shots we're doing for Syfy or Machinima. I know ours are better...and that there's a more tactical, immersive reality to our 3-D work.
If you can find an environment as we were fortunate enough to find during the earliest days of "Battlestar" where, despite some pressures and some resistance, we were able to win that fight to not be forced to go to a visual house outside, to dump out shots off on, and instead to create them in-house where we had total control of them. We were able to deliver better work as the technology advanced, as it did between "Battlestar" and "Blood & Chrome." We were able to build fewer sets and create more digitally. That's the upside, like "Blood & Chrome"; it also lent an aesthetic distinction. It's not just that we accomplished it differently, it's that it looks and feels different from "Battlestar" and that makes "Blood & Chrome" feel new and unique and different for a new audience.
Q. How difficult was it to recapture the aesthetic we're familiar with from "Battlestar Galactica?"
David Eick:
Well, we were fortunate to have many of the same crew people involved in "Blood & Chrome" who were involved in "Battlestar"...We were able to bring back and re-create and, in some cases, to buy back from the fans who had bought it at the auction at the end of "Battlestar." I think in one case we had to go to some fan who had acquired parts of the Raptor so we could use it to re-create the Raptor on the set. So there were some rather unexpected ways in which some of those items came back into play for "Blood & Chrome." But it wasn't really difficult at all. I think the bigger challenge was finding a way to, then, while armed with those familiar reminders of "Battlestar," introduce an aesthetic that would feel different and new and not necessarily a reminder of the old show. And that was where Jonas Pate [director] and Lucas Ettlin [director of photography] and guys who were newcomers to this franchise became so invaluable.
Q. How did Luke Pasqualino get the part?
Eick: What Luke may or may not know is that he was the only one who [went for] this role who did so on tape. He was in the U.K. and he sent an email with - or his people sent an email with his audition on tape, without the benefit of our casting people to adjust the reading, and who knew what we were looking for. Usually in the casting session, where you're bringing actors to network, you're at a disadvantage if you're not in the room, because people in the room are there and they're physical and you can inter-relate with them. Anyone who's not, you're just watching on a screen. And we knew - me, Jonas, and Michael [Taylor, writer] - that we wanted Luke. But we also knew we were at a disadvantage because he was on tape and everyone else was in the room in person. I have to say, to the credit of the folks at SyFy Channel, Mark Stern and his team, we put the tape on after these very qualified and wonderful actors - any one of which would have been great - but none of them were as special and unique as we felt Luke as. Mark looked at the reading; I think Luke was maybe four or five sentences into it and Mark turns around and looks at us and said, 'Oh my god, we found it." It was just a huge sigh of relief that went out because we were so concerned that Luke may have been at a disadvantage because he wasn't in the room. It's just a testament to how precarious these things are. You never really know how it's going to go, but we were driving home that night on the phone with Jonas saying, "I'm so relieved. I'm so relieved." "Whatever happens," I was joking with Jonas, "Whatever you do to screw this up, we know we've got our Adama."
You can access the first episode of "Blood & Chrome" at Machima Prime:
www.youtube.com/watch?v=pT79x4qM4FE
. Coming up: Eick discusses the storytelling in "Blood & Chrome," and star Luke Pasqualino weighs in.
You Should Also Read:
Interview 2: Blood & Chrome
Interview 3: Blood & Chrome


Related Articles
Editor's Picks Articles
Top Ten Articles
Previous Features
Site Map





Content copyright © 2021 by Helen Angela Lee. All rights reserved.
This content was written by Helen Angela Lee. If you wish to use this content in any manner, you need written permission. Contact Helen Angela Lee for details.