Mold Exposure Raises Risk of Asthma for Infants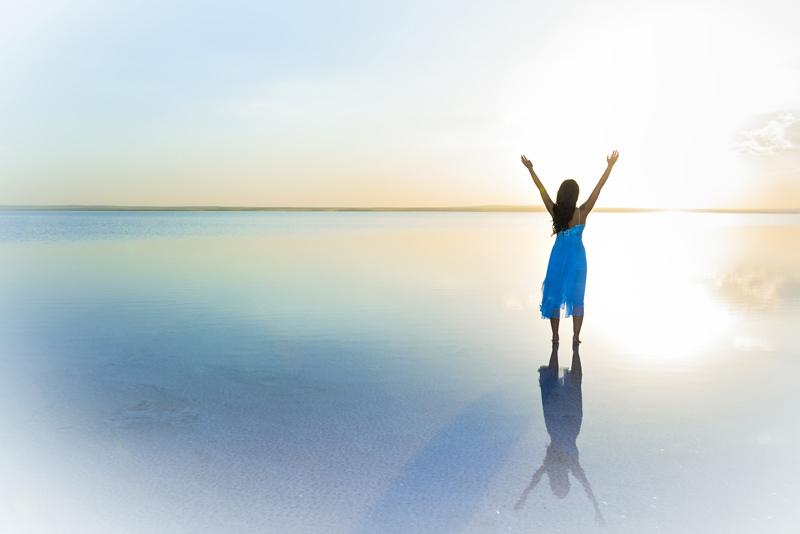 Recent studies have confirmed that infants, who are exposed to certain types of mold, may go on to develop asthma in their childhood years. Molds are microscopic fungi. There are thousands of different types, including the kind of mold you might find on a sandwich that's been in your refrigerator for too long. Molds exist everywhere in nature and in our homes. You can find mold and mold spores in the dust of your home, office or school. Some molds are harmless (including molds used to create medicines such as penicillin), while other "toxic" molds can endanger your health.
Molds
Mold lives in nature in our homes, and prefers to live in moist, damp, dark areas. In nature, mold helps to compost vegetation, such as leaves and grass; however, mold can also grow indoors on any surface in an unventilated room, such as a basement or bathroom. Molds can live on cloth, leather, food and more, causing damage to whatever it grows on or in.
You can usually tell if a room or spot in your home has mold; any moldy spot or room will develop a musty odor and you will be able to see mold growing on walls and other surfaces.
Toxic Molds and Symptoms of Exposure
Toxic molds are not harmful in themselves; however toxic mold does put out toxins that can be harmful for people who are sensitive to mold spores and toxins. These toxins can cause physical symptoms in people who have compromised immune systems (such as cancer patients, allergies and asthma), infants and children, and those who have chronic respiratory problems. Reactions to mold can produce the following symptoms:
• Burning, watery and reddened eyes; blurry vision; light sensitivity
• Dry, hacking cough
• Nasal and sinus congestion
• Worsening allergy and asthma symptoms in those who are sensitive to mold
Mold microtoxins can possibly lead to neurological problems due to long-term exposure or a one-time major exposure event. It's important to note that not all microtoxins are harmful; some are even beneficial (including penicillin).
Study of Infants and Mold Exposure
A study, conducted by researchers at the University of Cincinnati Academic Health Center, showed that infants, who were exposed to three specific types of mold, developed asthma in their childhood years. The three types of mold used in the study were Aspergillus ochraceus, Aspergillus unguis and Penicillium variabile. These types of mold are typically found in water-damaged homes.
The long-term study followed 300 infants through to age seven, studying the development of allergies and asthma in these kids. Researchers also monitored home allergens and mold levels where the children lived. All the kids in this study had at least one parent with allergies. The researchers found that about 25 % of the children (whose parents had allergies) went on to develop asthma by age seven. The three molds studied were found to be the main cause of asthma development in these kids.
Mold Cleanup and Prevention
There are some steps you can take to combat mold in your home. The best way to cope with a mold problem is to first begin with the easiest, less expensive ways to get rid of mold. If these methods don't work, then move on to the more expensive ways to deal with mold, which may include hiring a certified contractor.
1. Fix any water and plumbing leaks.
2. Scrub moldy areas with a mixture of detergent and water, and make sure the affected areas are completely dry. Be sure to avoid mixing bleach and ammonia together.
3. Kitchens and bathrooms are common places to find mold. Mold can grow in a cabinet due to leaky plumbing from the sink or faucet. Steam is also a problem in kitchens and bathrooms. Ventilation can help to get rid of excess moisture; installation of exhaust fans and opening a window help dry out these rooms.
4. A dehumidifier may help to remove moisture in areas where there is high humidity in your room. It's important to keep your dehumidifier clean, as it could become another source of mold.
5. Roof leaks can also encourage mold growth in your home. Make sure roof leaks are repaired as soon as possible.
Mold can be a dangerous problem for everyone who's sensitive, including infants. Your baby may not develop asthma right away after exposure to mold. However, studies have shown that infants exposed to mold may go on to develop asthma in their childhood years. Mold cleanup and prevention are the best ways to make sure your baby isn't exposed to mold.
Please check out my new book
Asthma's Nothing to Wheeze At!
Now also available on Amazon
Asthma's Nothing to Wheeze At!
You Should Also Read:
Asthma in Babies and Children
Childhood Asthma Risk Ractors
How to Create an Asthma-Safe Home


Related Articles
Editor's Picks Articles
Top Ten Articles
Previous Features
Site Map



Follow @SherryAsthma
Tweet





Content copyright © 2021 by Sherry Vacik. All rights reserved.
This content was written by Sherry Vacik. If you wish to use this content in any manner, you need written permission. Contact Sherry Vacik for details.