Theater Access for Children in Wheelchairs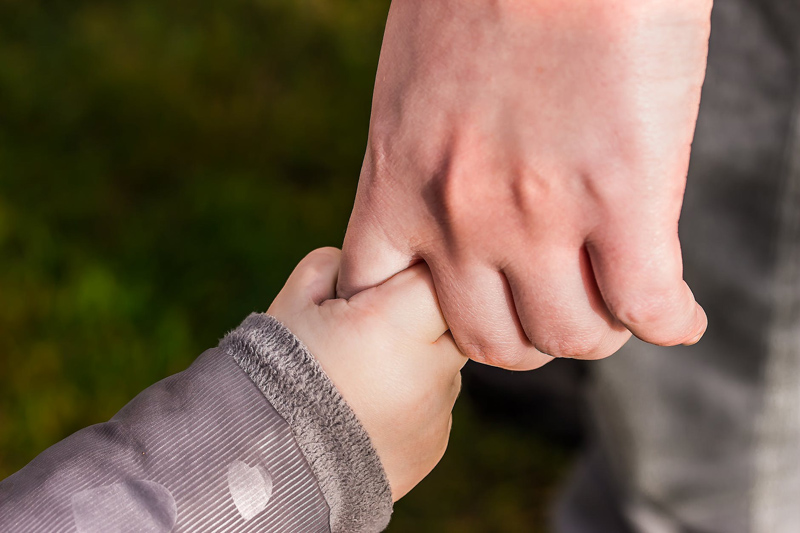 My son needed the use of a walker and wheelchair after a playground injury to his foot and leg limited his ability to get around our home and community.
After one miserable evening and half a day at home depending on me to help him move around the house, we went to a health equipment supply store to rent a walker, and brought home a small wheelchair, too.
Our first neighborhood outing was to the local movie theater. After listening to the laments of moms at my son's early intervention center and preschool about others who used the designated parking spaces to drop off their ambulatory children since they would be there 'just a minute,' I would not consider using a wheelchair designated parking spot. I did not have a placard that would allow me to park in one, anyway.
I carried notices that a local UCP group printed up, the size of parking tickets, to put on the windshields of cars illegally parked in those spaces, to educate and perhaps discourage the drivers. Only twice out of a few dozen times I left these stickers did I later see that a person who was obviously 'mobility impaired' had forgotten to put up their placard. Now I realize that there are conditions that qualify individuals who need accessible parking that I would have considered cheaters back then. We live and learn.
Now that you have a clue about how enlightened I thought I was at that time, I will tell you what I actually learned at the movie theater parking lot. Those spaces are wide for a reason. When I parked in a regular space between two other cars, I could not get the back door open wide enough to get my son's wheelchair out.
I had emptied everything out of our car trunk thinking the chair would fit back there, but never got that to work. We were fortunate the chair fit in our back seat, although that was a challenge. Now I learned what was needed to get the chair back out.
Risking a ticket or the condemnation of someone else like me who would see that a car without a placard was taking advantage of a designated spot, I drove to one of the seven open spaces next to the sidewalk at the side of the theater. Being enlightened I took one of the farther spaces, something I regretted a bit during the thunderstorm that blew in while we were inside the theater.
I wrestled the chair out of the back seat, set it up, and loaded my son and his belongings on to it. I hooked the walker across the back for use inside the theater.
I felt that our local movie house was a good choice because it had a long double ramp up to the box office that we sometimes used to avoid the numerous steep stairs most people used. Sometimes children ran up and down those long ramps while their parents were in the ticket line, but they were wide enough for wheelchairs so the children rarely bumped into others using the ramps.
That worked usually, except there was no room to pass when someone was pushing a wheelchair up those steep grades. Halfway up we rested at the turn and allowed the children who could not get around us running up or running down the ramp to pass. At the top I felt as though I had conquered Mount Everest. My son enjoyed the trip. We waited in the ticket line and I caught my breath. I had left my movie card in the car but no discount was worth going back for it. I paid the price and wheeled my son to the door.
People all around us went in and out the doors, that were hard to open and would spring shut behind them. Although we took up quite a bit of space there on the outside, right in the middle of the crowds going in and coming out, we seemed to be invisible. I thought about the many times I had advised my son to just come inside, when he held a door open for me and then the next twenty people behind us.
Out of the crowd came an angry man, who shouted "Make way here!" and pushed his way in front of us. He kept shouting that as he held the door open and waved us inside. People all around him froze and stared at him, and I was one of them. But he smiled at us and held the door, so in we went. He asked us what movie we were seeing, escorted us to that theater, and asked the young people sitting in the seats next to the wheelchair space at the top of the theater to move so we could park the chair there.
When I thanked him he said that his wife had used a wheelchair, that it was not right that grown people treated people in wheelchairs like they were invisible, and it was a privilege meeting my son and me. I never met him again, but he is still one of my favorite people in the world. I think his wife must have been someone wonderful to know, and I feel as though I met her through him.
After he left, I unloaded the walker, and we made our way down the steeply sloping aisle to the seats we usually preferred. I learned that walkers are quite a bit to handle on downhill slopes. We decided to sit by the aisle rather than in the middle seats we preferred, so we could fold up the walker and keep it in the aisle by my seat.
The movie lasted barely long enough for me to rest up from our adventure getting there.
Browse at your local bookstore, public library or online booksellers like Amazon.com for titles on accessibility for children using wheelchairs, accessible design and community inclusion.
On the Social Indignity of Riding the Bus in a Wheelchair
https://www.patriciaebauer.com/category/wheelchair
You Should Also Read:
Finding Strollers, Walkers and Wheelchairs for Children
Prematurity and Childbirth
Accessible Designs in Playgrounds and Play Areas


Related Articles
Editor's Picks Articles
Top Ten Articles
Previous Features
Site Map



Follow @DownSynAdvocacy
Tweet





Content copyright © 2021 by Pamela Wilson. All rights reserved.
This content was written by Pamela Wilson. If you wish to use this content in any manner, you need written permission. Contact Pamela Wilson for details.