Strollers, Walkers and Wheelchairs for Children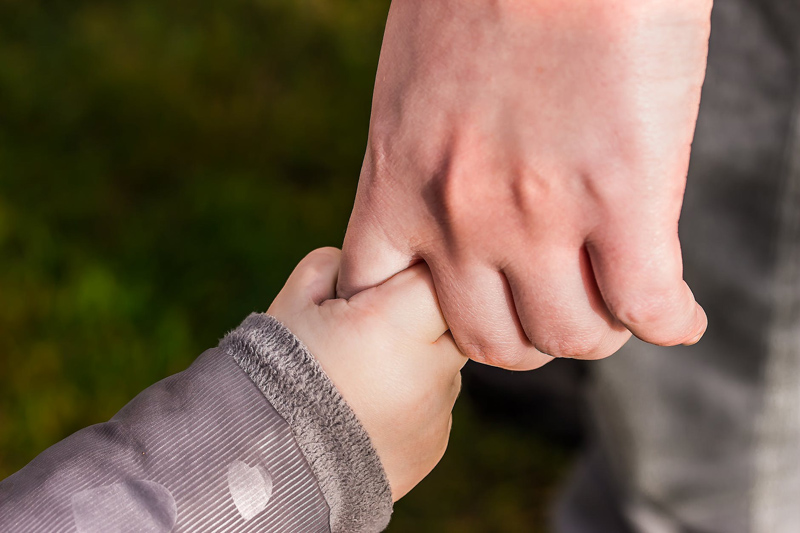 Children who have developmental delays in motor skills, mobility problems due to cerebral palsy, chronic illness, weakness, problems with stamina, or injury due to accidents may require sturdier strollers, more efficient walkers or custom wheelchairs. Researching and shopping for these mobility aids can add an extra layer of stress to families who are already busy juggling family budgets and full schedules.
While we are raising our children we learn how much more there is to each of them than a diagnosis, a delay or combination of special needs. Their unique personalities, interests and talents often give us hope that some of the challenges that most concern medical and educational professionals can be accommodated with dignity and style, and eventually perhaps be left behind.
Some children temporarily lose muscle tone, are weakened by fever or serious illness, or struggle with the effects of seizures or strokes. Long, slow recoveries sometimes means a child misses out on opportunities to relearn or practice how to move and balance after illness or injuries.
Children with Down syndrome who walk later than their peers with DS, children with chronic health conditions or physical injury, and those who do not have the stamina to walk far distances may benefit from the use of larger or specialty strollers, walkers or chairs.
We may find that an older or larger child can get along reasonably well when we use a less sturdy stroller during the years mobility is delayed or difficult. However, families accommodate children's special needs so well and so naturally, we sometimes hold on to what has worked best in the past, when our children can benefit now from newer technologies or aids that are specifically designed for those with physical disabilities or chronic health challenges.
Physical therapists, some sales representatives, parents of older children, and adults with similar diagnoses can be great resources for information about all sorts of options.
Some children find great relief in the temporary use of assistive walking equipment; others are frustrated because the mechanical device they use adds more challenges than it accommodates. Current research suggests that posterior walkers, also known as 'reverse,'or 'reverse-K' walkers, may be more beneficial for children than anterior walkers.
More 'heavy duty' walkers known as 'gait trainers' and other specific types of mobility aids may be more appropriate, according the child's individual needs, a professional gait assessment, and most importantly, the activities that the child wants to do.
A common and misleading reference to children and teens being 'wheelchair bound' is far from the reality of those who enjoy the freedom that mobility provides. When a child or adult has difficulty walking or can not stand and walk, wheelchairs are often theie only source of freedom, choice and opportunity.
This is especially true for children, whose main motivation may be to get out and about on their own. Like other children, they may not be as interested or invested in the need for supervision, brakes, or travel restrictions that parents find crucial to their health, safety or discipline.
Lack of knowledge about available options and 'sticker shock' over the cost of some items may cause delays in recognition and acceptance of our child's need for disability specific products. Many advocacy organizations, professional associations for therapists and medical staff, manufacturers and vendors of this equipment have helpful resources for families who would not otherwise be able to find or afford them.
Some parents consult professionals about their child's specific needs, gather recommendations, and then comparison shop on the internet to find the best price and customer service available. Others work through local medical supply businesses that have relationships with insurance companies or other funding sources that benefit children and families.
Internet discussion groups, websites and local support groups are available that help families discover the best options available as well as easing the transitions that we as parents may find difficult. Reach out whenever you need assistance - down the road apiece other families will need to reach out to you to help build better lives for their children.
Some communities, medical facilities or advocacy groups have equipment loan programs so that families can try out assistive devices. Others have resource lists of organizations with used or subsidized equipment so no child goes without the opportunity of options in mobility aids.
Entertainment arenas, fairgrounds, amusement parks, airports, and other facilities sometimes have wheelchairs or strollers for loan or rent that are invaluable for those who have mobility problems and other difficulties standing or walking but do not use that equipment in daily life. Beware of repair problems that have been disregarded, health and other safety issues whenever using borrowed or rented equipment.
Websites and travel guides may offer accessibility ratings for families whose children walk with assistive devices or use chairs for mobility so parents can find accessible hotel rooms and venues. Sometimes the best research fails to uncover gaps in accessibility that defy logic.
Buying locally during sales and applying for grants or re-submitting properly crafted requests to your child's medical insurance provider can bring high quality strollers, walkers and wheelchairs into your child's life that are especially suited to their special needs.
Browse in local bookstores, public libraries and online retailers for books like
Rolling Along: The Story of Taylor and His Wheelchair
or
Kids on Wheels - A Young Person's Guide to Wheelchair Lifestyle (Children & Adult Volume Set) and products like
Pediatric Wheelchairs
or sturdy strollers like Maclaren Quest, Volo or Triumph;
Bob Strollers;
or the Joovy Caboose
3eLove: advice on where to shop for a pediatric wheelchair
https://fb.me/VwL49HmV
Via Twitter from Ellen Seidman @LoveThatMax: A school bans a 5 year old with cerebral palsy from using her walker; a mom takes action
https://www.lovethatmax.com/2012/03/school-bans-kid-with-cerebral-palsy.html
Via Twitter from Terri Mauro @mamatude RT @OnSpecEd: Advocates File Complaint Against District Over Restriction of Use of Walker
https://blogs.edweek.org/edweek/speced/2012/04/advocates_file_complaint_again.html
United Healthcare's Children Foundation
Look into grants available to cover cost of special needs strollers when insurance coverage is denied or unavailable
https://www.uhccf.org/
Components of Wheelchairs - Definitions and Justifications for Documentation
https://emedicine.medscape.com/article/318092-overview#aw2aab6b6
One-Stop Resource Guide for your state
https://www.ucp.org
UCP Assistive Technology Resources
https://www.ucp.org/resources/assistive-technology
Used Equipment Services, Assistive Technology Loan Closets, and Rental Agencies
Shriners Hospitals - Refer a Child
to one of 22 pediatric specialty hospitals
https://www.shrinershq.org
SpinKids at SpinLife
https://www.spinlife.com/category.cfm?categoryID=296
Reverse, Reverse-K, or Posterior Walkers for children with cerebral palsy, delayed walking and mobility difficulties
PubMed Comparison of anterior and posterior walkers
- gait parameters and energy expenditure of children
Family Village Web Site
Accessibility Shopping Mall
https://www.familyvillage.wisc.edu/mall.htm
Adaptive Mall
All Strollers and Push Chairs
MOVE International
How Does Mobility Help?
Strategies for helping children who are non-ambulatory to work towards sitting, standing or walking through functional activities with the help of temporary physical supports
MOVE International
Improving NDT Physical Therapy for Children with Cerebral Palsy
Rifton Pacer Gait Trainers
How to write letters of medical necessity
Rifton Dynamic Stander
Rehab Strollers and Accessories on Amazon.com
https://tinyurl.com/7qrl9nb
Amazon.com also has Convaid Strollers
https://tinyurl.com/8xpjkc8
This webpage slightly benefits from purchases that are made through Amazon links but I urge you to always compare prices since better deals are often available at other websites (see above). I have never purchased items at the AdaptiveMall website and am not an affiliate of that site, so please check reviews by other purchasers.
Best wishes!
2011 B.O.B. Stroller Recall - Drawstring on the canopy; embroidered patch that bears the company's logo can detach and pose a choking hazard
https://lisabarger.typepad.com/today_in_child_safety/2011/10/bob-strollers-recalled.html
You Should Also Read:
Doorstops for Kids and Teens in Wheelchairs
Home Accessibility and Visitability
Home Access for Children in Wheelchairs


Related Articles
Editor's Picks Articles
Top Ten Articles
Previous Features
Site Map



Follow @DownSynAdvocacy
Tweet





Content copyright © 2022 by Pamela Wilson. All rights reserved.
This content was written by Pamela Wilson. If you wish to use this content in any manner, you need written permission. Contact Pamela Wilson for details.