Melissa Riggio Made a Difference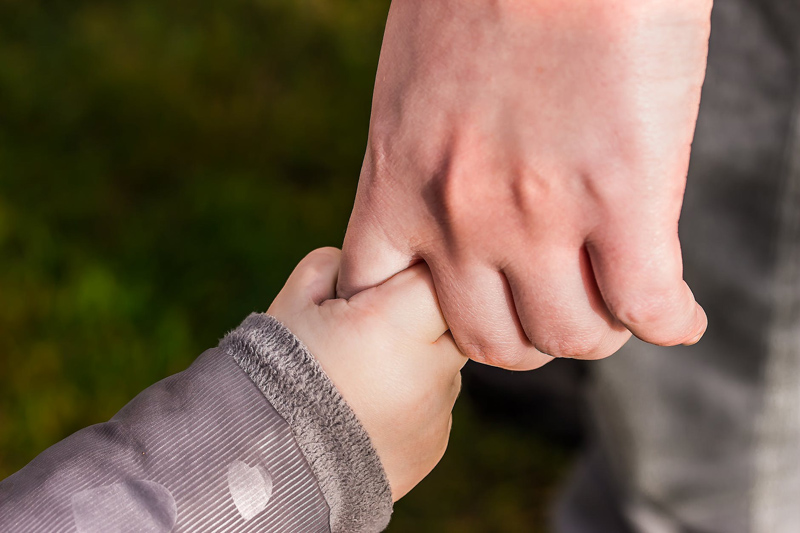 In memory of Melissa Ann Riggio
March 25, 1988 - April 7, 2008
Melissa Riggio passed away on April 7, 2008 at the age of 20, during a battle with leukemia that took her away from us much too soon. My sympathies go to her family. I wish them peace and comfort in their memories of her beautiful life.
Her writing introduced us to her hopes and dreams, as well as her love of her sisters, Laura and Christina. Her poems inspired performer Rachel Fuller to set them to music, with Pete Townshend of The Who producing. Melissa Riggio wrote a fine article for the National Geographic Kids magazine explaining what having friends, and having Down syndrome, meant in her life. Her words set the tone for the book, Chicken Soup for the Soul - Children with Special Needs. She was crowned Prom Queen at her high school, and had a job she enjoyed, with aspirations to continue her education and become a counselor. She also continued working toward her dream of being a singer and performer.
Her parents, Steve and Laura Riggio, became advocates for all our families when newborn Melissa was diagnosed with Down syndrome. Steve Riggio was the executive vice president of Barnes and Noble book sellers at the time. Families of children with any disability, chronic health conditions, or other special needs, should be aware of the impact Melissa's birth had on our access to up to date information in books that may not have been published, had a place for them never been dedicated to them in a specific section in Barnes & Noble and B. Dalton bookstores nationwide.
As CEO of Barnes and Noble Steve Riggio continued to develop practical and creative ways to raise awareness and open up opportunities for young people, learning from Melissa's aspirations, including her desire to pursue further education. He was also inspired to continue to encourage and support professionals and advocates to publish books and find better ways for them to reach their intended audience.
My son was four when Melissa was born, and I still remember the first time I stood in front of the first Special Needs section display at our local store when he was eight years old, recently diagnosed with diabetes. I thought of her every time I walked into a Barnes and Noble store since then, and although we spend most of our time in the same sections we patronized before that small but significant place of welcome was created, those particular shelves are always at the edge of my awareness.
That section is where I found the 2007 Chicken Soup for the Soul book that included one of my stories in it. The first time my daughter, son and I saw the other stories in the book was right there in our local store. Melissa Riggio's words can be found at the last page of the introduction: "See Me."
What she accomplished through her birth into the Riggio family was huge for the rest of us, but I think even that pales in comparison to the effect she had on her community and our whole population by being just the person she was while growing up, and who she turned out to be. It is a tragedy for all of us that we are missing what would have certainly continued to be a remarkable adult life.
Melissa's birth on March 25, 1988, made great positive differences in our access to up to date and comprehensive information on parenting and childhood disabilities. Her life gave us insight into the unique and wonderful mind of a young woman for whom Down syndrome was incidental to her accomplishments and goals. Her inspiration was in the way she approached her dreams, and the simplicity of her expression as an advocate.
Of course it is our day to day contact, our desire to see what our sons and daughters will go on to enjoy and accomplish in the future, how they enhance the lives of everyone they meet, and how they interact with us one to one and at family gatherings, or out in the world, that makes such a terrible empty echo when a life is cut short. Melissa Riggio's story, and everything she wrote, reminds me of what a treasure we find every day in each of our sons and daughters.
Melissa Riggio's spirit and strong, positive influence will continue beyond her twenty years in the world. Those of us who will never meet her in life will continue to benefit from that influence, her inspiration and accomplishments. I wish we could have seen who she would have become if her life had continued along with ours.
Browse at your local bookstore, public library or online retailer for books like
Gifts 2: How People with Down Syndrome Enrich the World
- a book dedicated in memory of Melissa Riggio.
Find
Melissa Riggio's article for National Geographic Kids
at
https://kids.nationalgeographic.com/Stories/PeoplePlaces/Downsyndrome
I Have Down Syndrome - Know Me Before You Judge Me
https://www.ngeo.com/ngkids/0612/index.html
Download
Love is a Potion
and
The Ring
at
https://www.riggio.net/music.htm
Listen to 'The Ring' at
'16 Year Old Poet and Songwriter, Melissa Riggio'
at the
National Down Syndrome Society's Website
https://www1.ndss.org/index.php?option=com_content&task=view&id=1139&Itemid=233
New York Times Notice for Melissa Riggio
www.legacy.com/nytimes/DeathNotices.asp?Page=Notice&PersonID=107274414
Notice and Guest Book - New Jersey Star-Ledger
https://obits.nj.com/starledger/GB/GuestbookView.aspx?PersonId=107293936
Also see Patricia Bauer's article:
Melissa Riggio Inspired Changes in Bookselling and Publishing
https://www.patriciaebauer.com/2008/04/08/
or https://tinyurl.com/55wjcn
It includes a link to a 1991 New York Times interview with Steve Riggio
Reading Up on Childhood Disabilities
at
https://query.nytimes.com/gst/fullpage.html?res=9D0CE7DF103FF93BA3575BC0A967958260&scp=2&sq=melissa+riggio&st=nyt
Terri Mauro - Introducing Melissa Riggio
Daughter of Barnes & Nobel CEO Speaks Out on Down Syndrome
https://specialchildren.about.com/b/2008/04/10/site-of-the-day-melissa-riggio.htm
Terri Mauro's April 10, 2008 Site of the Day - Melissa Riggio
https://specialchildren.about.com/b/2008/04/10/site-of-the-day-melissa-riggio.htm
Thirty percent cuts to children's cancer research? Unacceptable
https://thehill.com/blogs/congress-blog/healthcare/210091-thirty-percent-cuts-to-childrens-cancer-research-unacceptable
You Should Also Read:
Chicken Soup for the Soul - Children with Special Needs
Friendship and Inclusion for Children with Special Needs
Inclusion of Children with Disabilities Benefits Classmates


Related Articles
Editor's Picks Articles
Top Ten Articles
Previous Features
Site Map



Follow @DownSynAdvocacy
Tweet





Content copyright © 2022 by Pamela Wilson. All rights reserved.
This content was written by Pamela Wilson. If you wish to use this content in any manner, you need written permission. Contact Pamela Wilson for details.