The "Refined" Sweet Kiss of Death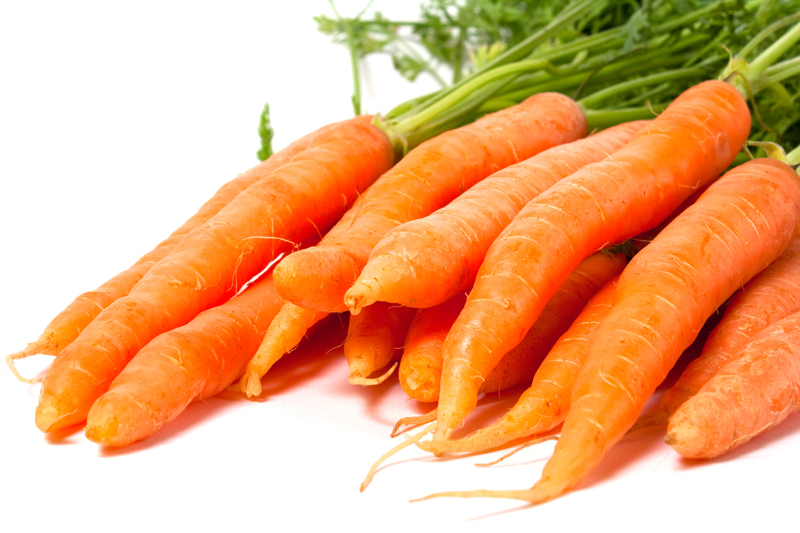 Definition: refined (ri-find') 1. Free from coarseness or vulgarity. 2. Purified.
So I ask you, what is so "refined" about white flour, sugar and other processed foods? And, what is so coarse and vulgar about whole foods? Plus, how did "refined" food ever manage to come up with such a highfalutin name? I was curious.
Here's the story. Before the industrial revolution, the processing of food was extremely difficult. It was an upstairs-downstairs affair requiring the gentry's kitchen staff hand sift whole wheat to create "pure" white flour. Only very wealthy "refined" people could afford this process. It was exclusive to the nobles, aristocrats, kings and queens. The peasants, who were considered coarse, vulgar and "unrefined", had to eat whole grains. (Poor things!)
Even though the peasants were strong, healthy and robust, they wanted to be "refined" like the rich, powerful and elite. In this way, processed food was born and glorified. Never mind the fact that the aristocrats were puny, sickly and dying earlier and earlier from the new "refined" degenerative diseases.
Nowadays "refined" foods and degenerative diseases afflict rich and poor alike. In the past millennium, the use of sugar rose from 0 to 145 pounds a year per person. (And, since I'm not eating any, someone's secretly wolfing down my share.)
The reason? Processed foods have a much longer shelf life (after all there's nothing much left to spoil), so industrialized food companies latched onto the idea - longer shelf life meant bigger profits. Advertising companies loved the image of "refined" – it had great marketing appeal!
But the drawbacks of most "refined" grains and sugars are much worse than you've been led to believe. The problem starts with glucose. Glucose is the primary fuel for all the cells in your body. But, in whole foods, starches are molecularly bound together and your digestive system has to break down the food to turn it into glucose. This digestive procedure takes place slowly over a period of time.
Processed foods however, like white flour and sugar, need relatively no digestion time. They're absorbed rapidly into your system. Your blood and cells get flooded with glucose. It's a physical disaster. Your body knows high blood sugar is extremely dangerous, so an emergency alarm is sounded. Your glands send insulin to the rescue to deal with the catastrophic flood of glucose. Insulin basically turns the glucose into fat to get it out of your blood.
This is an emergency maneuver designed to protect you from life threatening levels of high sugar in your blood. But your body's not designed to manage a glucose alarm on a daily, sometimes hourly, basis. Many researchers believe "refined" or processed, high glucose foods are the major dietary cause of all degenerative disease. How so?
The sugar surge depletes, replaces and uses up important vitamins, minerals and phytonutrients. It quadruples adrenaline output, inhibits immune functioning, lowers metabolism, raises cholesterol and increases triglycerides. The glucose that's produced from refined foods gets stored as fat - to save for a later date when there might be a famine. (Fat chance of that in our society!)
The conversion process not only causes fatty deposits on your body, but also in your cells, on your arteries and on your heart. Fat is even deposited in your liver, kidneys and other organs. The constant bombardment of blood sugar raises your risk of obesity, diabetes, cardiovascular disease, arthritis, premature aging, and cancer. It truly is the sweet kiss of death.
So what do you think? Is "refined" the right word for these deadly, depleted processed foods? I don't think so! Let's call a spade, a spade. Whole food is good, pure and wholesome. As for the processed stuff - "Junk food" fits, but it's definitely not "refined!"
Be sure to check out my
Natural Health Newsletter
.
Click here for the
Site Map
Articles you might also enjoy
Low Glycemic Diet GO and NO Foods
High Fiber Foods for Healthy Results
11 Omega 3 Benefits for Women
Online Glycemic Index List of Foods
To subscribe to the Natural Health Newsletter, just enter your email address in the subscribe box at the bottom of this page.
© Copyright Moss Greene. All Rights Reserved.
Note: The information contained on this website is not intended to be prescriptive. Any attempt to diagnose or treat an illness should come under the direction of a physician who is familiar with nutritional therapy.
You Should Also Read:
Site Map
Health, Weight Loss & Natural Nutrition Newsletter


Related Articles
Editor's Picks Articles
Top Ten Articles
Previous Features
Site Map





Content copyright © 2022 by Moss Greene. All rights reserved.
This content was written by Moss Greene. If you wish to use this content in any manner, you need written permission. Contact Moss Greene for details.