Interview 3 - Battlestar Galactica: Blood & Chrome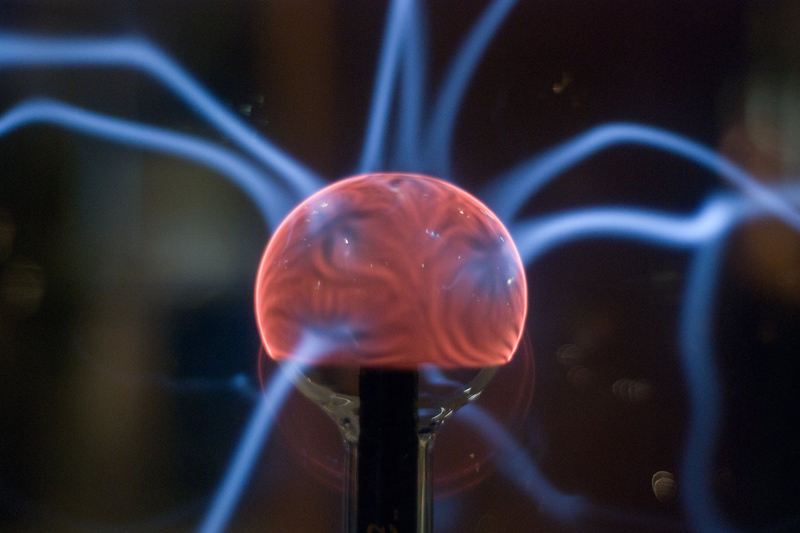 The two first chapters of "Battlestar Galactica: Blood & Chrome" are available on Machinima's YouTube channel, and two episodes are coming up once a week through November 30. A two-hour movie will air on SyFy sometime in the first quarter of 2013, although the network has not announced an airdate. The DVD release, on Blu-ray, takes place February 19, 2013.
During a recent press conference call with star Luke Pasqualino, the actor told us a bit more about what the web series is about, and what's in store for viewers who tune in.
Editor's Note: The conference call included producer David Eick; we have split the transcript up so that Luke's responses have been separated, for the sake of readability, length, and clarity.
Q. How did you get the part?
Luke Pasqualino:
Well, it was pilot season last year. It must have been about February/March I got the script from my team. Essentially, it was a new pilot for a "Battlestar Galactica" franchise called "Blood & Chrome," and when I got the script I was almost thrown - I was kind of scared. I obviously had no clue about the franchise. I didn't have any idea what the premise was. I was just completely out of my comfort zone. But as soon as I started reading, five pages in I just didn't want to put the script down. And [Director of Photography] Lukas Ettlin is telling us as well that, as soon as he read the script, he said, "You really do have to feel that you can connect to the material." And that was one thing I really did feel. I felt in Adama's shoes before I even [was] offered the role. And then I flew to L.A. for the test, and to be offered the role [by Ben Cotton and David Eick] two or three days after that experience was fantastic. It was one of those things to me where it was more excitement than anything - the excitement of the opportunity of possibly having a show where I am the lead, and I just really wanted this. When I finally got offered the part, I just got so thrilled I finally got to be a part of something. I wanted the responsibility of trying to make this what it was.
Q. Had you seen the original "Battlestar Galactica?" Were you excited to be a part of it?
Pasqualino:
Actually, before I even got sent the pilot I'd always heard of "Battlestar Galactica" and the phenomenon it was, but never sat down and watched anything. And then when I found that I'd been offered the role of Adama in this early 20-year-old period of his life, the furthest thing from my mind was watching anything that Edward James Olmos had done, because I think you're seeing this guy, the William Adama character, [at] two completely different stages in his life. I didn't want anything that Eddie did to influence my interpretation of the material. So I tried to steer away from watching any of Eddie's stuff, but I did watch seasons of "Caprica." Mr. David Eick made that a priority, kind of homework for me, really - and I loved it. To be part of the "Battlestar" franchise now and to be welcomed on board as this young William Adama character is truly, truly an honor, and I'm very grateful for the opportunity.
Q. How big a part of "Blood & Chrome" will the Cylons be?
Pasqualino:
It's a big part, because...I don't think "Battlestar" would be "Battlestar," really...without the Cylon element in there. So you do see them. I think to see them from a young Adama's point of view is something completely different. I mentioned yesterday to another woman that to see there's so many different stories that come together to make a big family. There's the "Battlestar" story; there's Adama's story; there's the Coker storyline. And then there's definitely the big fourth one - the Cylons. To see their progression in that story throughout "Blood & Chrome" is quite magical, really.
Q. How, as an actor, do you retain your emotional core - your performance - when you're surrounded by so many technical challenges?
Pasqualino:
When I first came onto set and I saw this huge sound studio just full of green, I thought I was in some kind of field somewhere. But really, just trying. The hardest difficulties acting-wise [are] when we're doing scenes within our Raptor where Jonas [Pate], our director, will be saying, "Okay, there's going to be a bomb lying over top of you now," or "Something's going to hit the screen now." It is trying to judge those points, which are tough. But really, if I'm honest, I didn't find it difficult as you might think to get the emotions and the messages across, just because [of] the cast I was privileged to work with. Ben Cotton, who played Coker, was absolutely fantastic. He and I together, we overcame it. We had a chat. We had a minor conference ourselves and we sat down and realized how we needed to work - how we overcome this green-screen difficulty. And having people like David and Michael and Jonas all on board and involved together, pulling together the green screen, was such a small factor of it. I think to try and pull yourself out of the fact that you're actually working on a green screen and focus as much as you can on the material, the heart of the writing, just became so much more important that we didn't even think about the green screen in the surroundings we had.
I didn't realize how lucky we were to be doing this all on green screen. It's taking slightly longer to air, but we had this opportunity to take this journey anywhere we wanted because we could literally put any kind of backdrop we wanted into this kind of sci-fi, "Battlestar Galactica" world...So it had its pros, it had its cons, but I think everything was overcome, and we executed what we had to do and what was most important as well.
Q. How did you approach William, to understand who he is in this time period as compared to what we saw later?
Luke Pasqualino:
Being 22 myself, I know that being this early 20-year-old, especially when you're going into something new like the flight school that he attended, can be quite a difficult time for a young man. But I think my main goal was to not let anything that Edward James Olmos did influence my interpretation of the material. I wanted to go in there with a fresh head, and I didn't know too much about the franchise before I got the role. So I did my research and knew Edward James Olmos and his character. David Eick gave me some great homework, which was to watch both seasons of "Caprica," which I did, and I thought just to take this on with only the "Caprica" theme in mind was key for me as an actor to try and get across the point....Yes, I mean, it was tough. I did feel quite pressure doing an American accent. That was a big factor too, but to try and get as much of that out of your head - the technical aspects, out of your head - as much as possible, and just really trying to connect with the material as much as possible, was key for the final product.
You can access the first episode of "Blood & Chrome" at Machima Prime:
www.youtube.com/watch?v=pT79x4qM4FE
.
You Should Also Read:
Interview 1: Blood & Chrome
Interview 2: Blood & Chrome


Related Articles
Editor's Picks Articles
Top Ten Articles
Previous Features
Site Map





Content copyright © 2021 by Helen Angela Lee. All rights reserved.
This content was written by Helen Angela Lee. If you wish to use this content in any manner, you need written permission. Contact Helen Angela Lee for details.