Childhood Disability and Supporting Other Mothers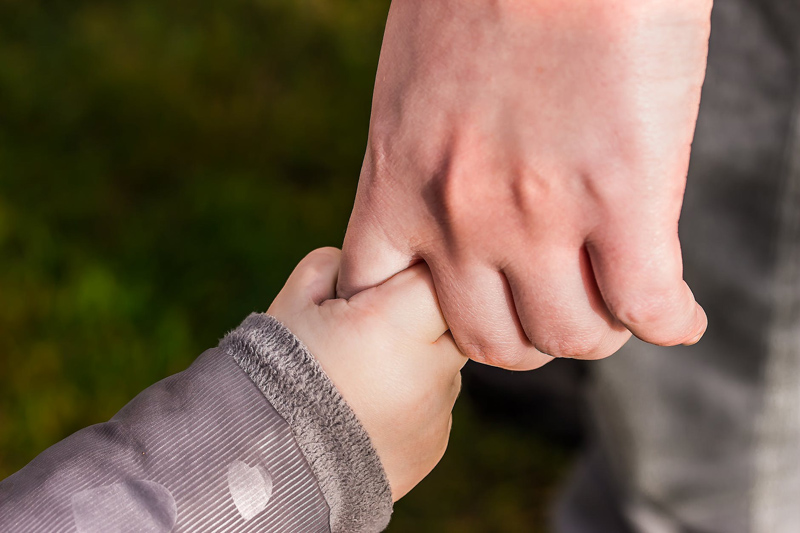 Since I first became a mother, I have found myself moving between 'Us and Them' categories in both positive and negative ways. Becoming a mom is one of the biggest transitions we experience in life. Having a child diagnosed with a disability should not cause as dramatic a difference, but very often does just that.
My son was born with Down syndrome in Maryland, and was seven years old when he developed insulin dependent diabetes after we moved back to Washington state. Friends I made in 'Mommy and Me' classes in the Puget Sound area when his older sister and their children were babies had many different reactions to my son's diagnosis. I had discovered at a First Steps program in Baltimore that there were new friends to be found who also were raising babies with Down syndrome, who understood many of the new realities that it took my previous friends a while to figure out.
Likewise, when my son developed diabetes, friends raising children with Down syndrome as well as those whose children were not diagnosed with anything (NDA) struggled with the lifestyle changes and new way of thinking required by a child's diagnosis of a chronic health condition. I found that some families in my Down syndrome support group moved our family into a different category when my son developed diabetes.
We were fortunate that an active Juvenile Diabetes support group in our region provided parties and monthly meetings where we could get together with other families and children who knew the realities of blood testing, balancing insulin with meals and exercise, and how to avoid or respond to health emergencies common to Type One diabetes.
Each year around my son's birthday, I celebrate the years of motherhood that I have had with him, and the thankfulness I feel for my son bringing those rare friends into my life who hold on to our friendship through each event and new diagnosis. Although it's quite a price for our children to pay to bring us together, they would have paid the price anyway, so I must acknowledge and appreciate the small miracle of those friendships.
Friends who I never expected to be overwhelmed by a new diagnosis or related event have literally run out of my life when I most needed the simplest support. We just never know what straw will be the one, no matter who it is, when a long-time friend or new acquaintance will reach a threshold beyond which her friendship cannot pass. Disability, like ethnicity, is a personal attribute that that some people do not have the capacity to respect or appreciate. Just as bigots find arguments to validate their prejudice or justify their racism, those who are intolerant of people with disabilities have reasons of their own. We cannot avoid them except in our personal lives, so I am grateful to exercise that option.
With a few treasured and notable exceptions, it has been mostly my mainstream friends from Mommy and Me and mainstream preschool parent ed classes who have stood by me all along. I would never have guessed that. They have shown me better than any media presentation, book or article, that my son is more like his mainstream peers than he is different, and that raising a child not diagnosed with anything is already the most difficult challenge in the world. All these women have allowed me to be there for them during their hard times, too.
Friendship between mothers (and fathers) is not so much about how much we have in common, but how our differences and our commitment to one another create a relationship that keeps each of us going through traumatic events, milestones, celebrations and everyday life. There is a place in the world for all kinds of friendships. Our sons and daughters benefit from the refuge we find in one another.
Browse at your local bookstore, public library or online retailer for books like
Momfulness: Mothering with Mindfulness, Compassion, and Grace
or
Reflections from a Different Journey : What Adults with Disabilities Wish All Parents Knew
.
Is Ryan Gosling talking to you?
Hey Girl - The only R-word you'll hear me use is "Relax."
https://www.extremeparenthood.com/2012/03/special-needs-ryan-gosling-week-5.html
Every mom should have a pair of
Wonder Woman socks
!
https://tinyurl.com/SprHeroSox
Humor and Childhood Disability
https://www.bellaonline.com/articles/art59819.asp
Advocating in Multicultural Communities
https://www.bellaonline.com/articles/art11304.asp
Disability Advocacy and Awareness
https://www.bellaonline.com/articles/art35878.asp
Advocacy and Parent Support
https://www.bellaonline.com/articles/art54202.asp
Terri Mauro's blog, Dec 1, 2008:
My Kid Is Less Dysfunctional Than Your Kid
https://specialchildren.about.com/b/
Parenting Children With Health Issues
https://www.bellaonline.com/articles/art56840.asp
You Should Also Read:
Mothering Babies with Special Needs
Civil Rights, Prejudice and Disabilities
New Mother Newly Diagnosed Child


Related Articles
Editor's Picks Articles
Top Ten Articles
Previous Features
Site Map



Follow @DownSynAdvocacy
Tweet





Content copyright © 2023 by Pamela Wilson. All rights reserved.
This content was written by Pamela Wilson. If you wish to use this content in any manner, you need written permission. Contact Pamela Wilson for details.