Independence Through Step Three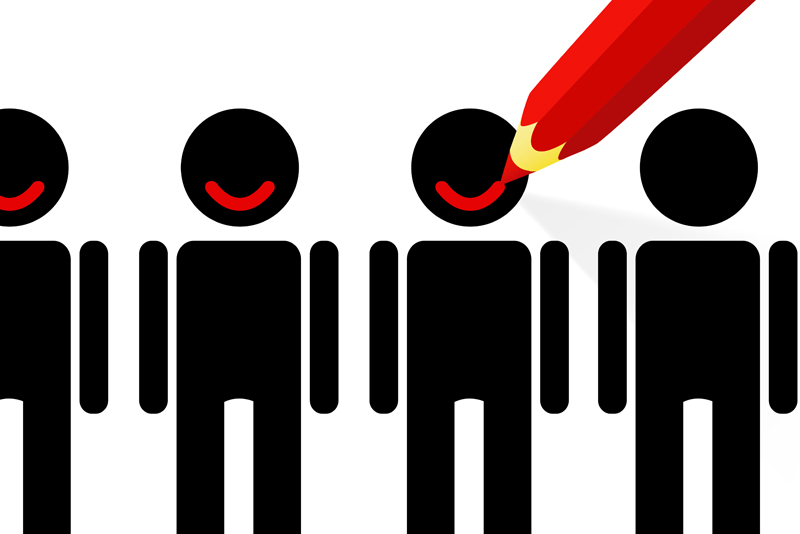 Isn't it amazing how you can read the same pages of the Big Book of Alcoholics Anonymous or the Twelve Steps and Twelve Traditions over and over again and still find something new? Or maybe we are at a different point in our lives and our recovery and what didn't seem important before becomes a "How could I have possibly missed this?" I'm not a big underliner/highlighter kind of person unless something strikes me immediately so I am always amazed at what didn't hit me hard the first, second, third, time.

This month we are reading and discussing Step Three using the Twelve Steps and Twelve Traditions. I cannot be 100% sure that all of you reading this read or use this publication for working and understanding the Steps. In all likelihood you do but if you are a newcomer, you may not be aware that this book brings the steps to us in a much more personal way than the Big Book. The Big Book remains to be the text but I think most of us can relate to the 12+12 because it just speaks to us in a different way.

So here are the few words from the 12+12 that I have read a hundred times but just recently heard: "The more we become willing to depend on a Higher Power, the more independent we actually are. Therefore, as A.A. practices it, is really a means of gaining the independence of the spirit." (p. 36) I used to believe that my most freeing Step was Five; then it was Nine. Today, I believe that Step Three has given me the most freedom emotionally, spiritually, and mentally. That does not mean that I casually turn my will and my life over to my Higher Power all of the time and easily. But it is a lot easier today than it was in the beginning of my recovery and certainly light years from how I felt when I was in the middle of my disease.

Think about how much time we probably spent worrying about a situation or a person. Perhaps we felt we were obligated to care in some way or we might have tried to manipulate anything and everything for the "right" outcome. How often did we believe we had to be the person to make the decision(s) or control others into doing what we thought best for them (and for us)? How many days/nights did you ever spend with a singular thought or problem running around and around in your head and having to drink or drug over it? If you see yourself in these scenarios, as I do, then you know what it feels like to be held hostage to your own ego; how important we are/were.

I have realized recently how free I feel that I don't have to make any decision by myself especially the tough ones. I don't have to face any crisis alone ever again. I don't have to have one problem running around in the hamster wheel that can be my mind. I can turn it over. I can let it go. And the reason I can now let it go is because I have given my Higher Power the okay to take it from me. He was waiting for me. He had been waiting and waiting, ready to lighten my burden but I was too self-absorbed and proud to ask for help. No more! I am FREE! I also have tools. I have a God Box which has served me well and continues to serve me well. And I am amazed when I look inside to read exactly how God has helped me in difficult times.

Look around at the people you know. Look at your family members and friends or maybe co-workers. Are there any of them that just seem genuinely happy and content no matter what life gives them? I have realized that these are the people who continually turn their lives and wills over to their Higher Power and most of them didn't need a 12 Step program to show them how. I am fortunate to be able to witness these types because my parents, brothers and sisters are among them. (Yes, I am the black sheep.) I "get it" now. I understand them and how they get through problems big and small and are in gratitude no matter what the result. I'm learning. I'm willing. I'm teachable.

Turning our will and our lives over to a Higher Power sounds scary. It almost sounds like we would be sacrificial lambs without any will of our own. I don't think my God is asking me not to have a will. I need that will to exist on this earth. I don't have to give up being who I am but be willing to turn myself over to His care. "His care". And when I do, I am not alone. I heard someone share that when we have decisions to make or we face an obstacle, our Higher Power will block it or bless it. And all we have to do is pray for His will! It's a way of saying that God does for us what we cannot do for ourselves (one of my very favorite promises).

I believe (at least today) that Step Three is my favorite. It has had the biggest impact on my sober life because I no longer have to know it all, make all of the decisions, and wonder what is good or not good for me. I have finally been convinced that no matter what He knows best for me even if at the time I doubt that. And finally, my favorite prayer that all of you are probably tired of hearing but it works well for Step Three and for me every day: "The will of God will never take you where the grace of God will not protect you."

Namaste'. May you walk your journey in peace and harmony.

"Like" Grateful Recovery on Facebook. Kathy L. is the author of "The Intervention Book" available in print, e-book, and audio.
You Should Also Read:
The God Box


Related Articles
Editor's Picks Articles
Top Ten Articles
Previous Features
Site Map





Content copyright © 2023 by Kathy L.. All rights reserved.
This content was written by Kathy L.. If you wish to use this content in any manner, you need written permission. Contact Kathy L. for details.