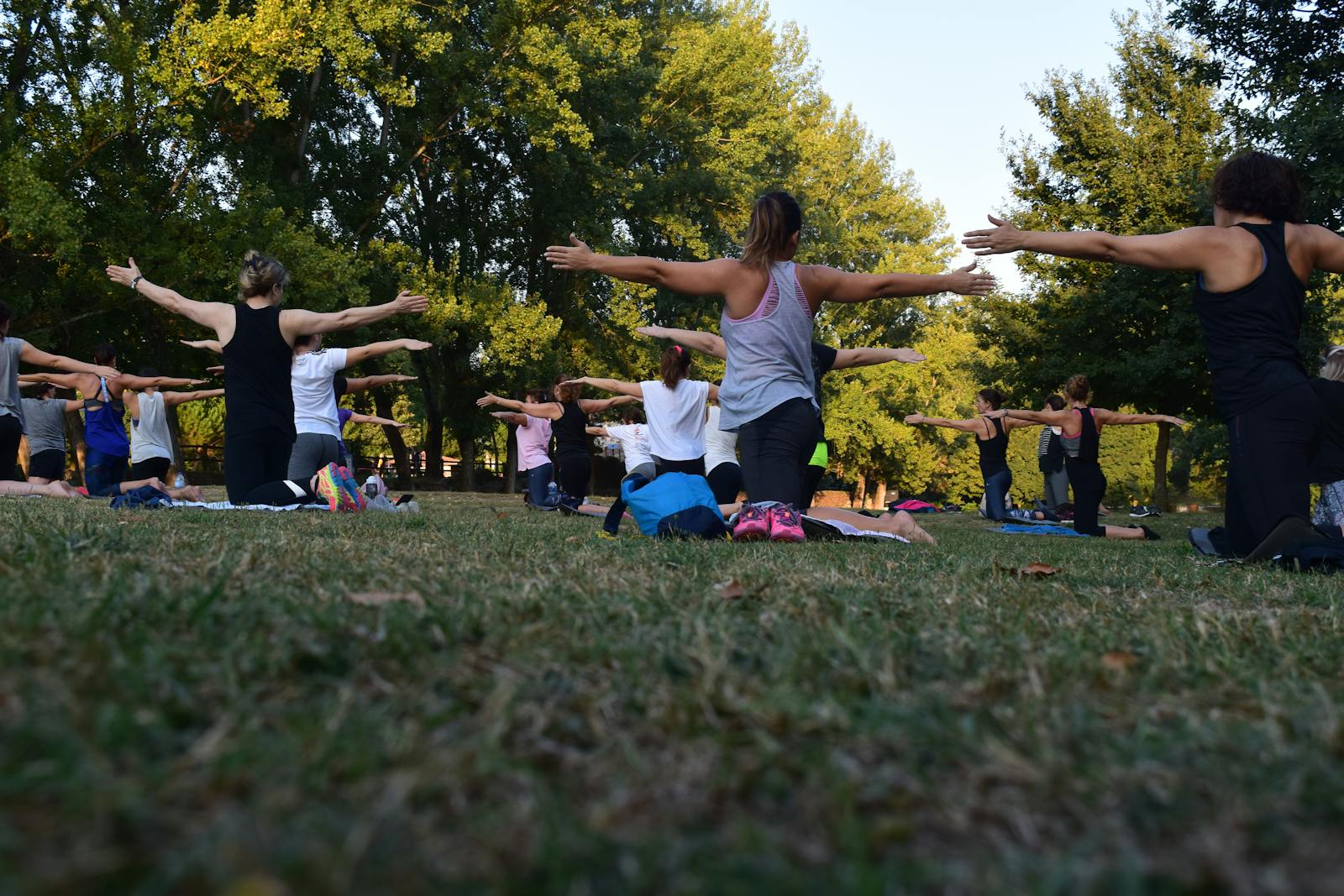 An emphasis on connecting breath to movement sets yoga apart from other forms of exercise, and in fact is part of what makes yoga more than just a trendy workout. We are often told "one movement, one breath" as we transition through vinyasa, instructed to take five full breaths during the Down Dog portion of Sun Salutations, and reminded to focus on the state of our breathing in Mountain and Child's Pose. Yoga's genius here lies in taking what seems obvious and making it central in such a way that what isn't even apparent at first gradually becomes a working part of the mind. When we focus on our breathing, we begin without realizing it to move from merely asana to a more fully integrated practice. How does this happen?

Newcomers to yoga often think of pranayama as an esoteric practice, and it can be – but pranayama is also extremely basic. Without breathing, we die. Yet when we are stressed, we alter our breathing without realizing; we take shallower breaths, gulp air, cut back on the exhale – and, in the process, build up carbon dioxide, excite our nervous system, induce anxiety, and perhaps even panic. We exercise to relieve stress but move so quickly, so involved in the dramas of our minds, that we proceed on autopilot. How does this help us? But how do we break away from a cycle that brings us from stress to stress?

Actually, it's quite simple. Leave the mind. Come back to the body. One movement, one breath.

One of the best pranayama exercises for both newcomers and yoga veterans is to simply watch the breath. Some of the best yoga teachers make this part of the class's opening: sitting up or lying down, take the time to slow down and notice where the breath is in the body. What does it feel like at the tip of our noses? Is it hot or cold? Does it move smoothly through the back of the throat and into the lungs, or does it skip and bump forward like a child's hiccupping cries? What does the state of our breath tell us about the state of the body, the state of the mind?

After taking the time to check in, we transition to using our breath in asana. Perhaps we use ujjayi breathing, or perhaps we simply continue to focus on the breath, noticing how it changes as we hold poses and move through each vinyasa. When asana challenges us, we use the breath to make the pose more accessible; when judgment and criticism cloud our view of today's practice, our breath helps us to let go of perfectionism. We use a focus on our breathing to remind us that yoga is called a 'practice' for a reason – we are practicing an approach to life itself that helps us to release what no longer serves us and embrace what truly matters. We use the breath to stay in the moment because, truly, the present moment is all we have.
The word 'present' is like the word 'breath' in that it contains many different aspects. We live in the present, although our minds are often in the past or the future. We want to be present in our lives in order to truly live, to make life itself a daily present. How do we embrace a concept that includes the meanings of 'today', doing more than merely existing, and gifting ourselves? One very simple way is to embrace the breath as both a metaphor for life and as a process that allows us to live.

In the end, pranayama allows us to unite asana with Patanjali's other seven limbs. We focus our breath to bring in asana and to allow the mind to clear. Often, we find ourselves combating one of the yamas, or, if we are lucky, finding ourselves practicing one of the niyamas. We go inward, experiencing pratyahara or withdrawal of the senses, and dharana, or concentration. This prepares us to experience dhyana, or meditation, and enter Samadhi, or bliss. Not bad for something as simple as 'one motion, one breath!'

Namaste. And keep breathing!

You Should Also Read:
Ujjayi Pranayama
Eight Limbs of Yoga Practice
Pratyahara


Related Articles
Editor's Picks Articles
Top Ten Articles
Previous Features
Site Map





Content copyright © 2022 by Korie Beth Brown. All rights reserved.
This content was written by Korie Beth Brown. If you wish to use this content in any manner, you need written permission. Contact Korie Beth Brown for details.