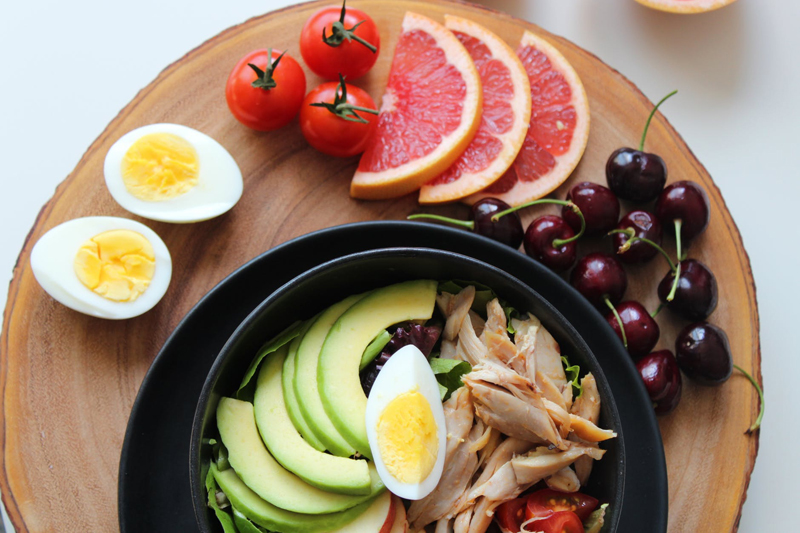 It´s important to snack regularly and healthily when you´re eating healthily.
Chip Reviews


Chips are a staple of the modern diet. These items are often used to hold dips, hummis, salsa and cheese. Here are reviews of potato, pita and other styles of chips.
Chobani Greek Yogurt - Kumquat Topping


Chobani Greek Yogurt is full of calcium, protein, and active cultures. For those who aren't thrilled with the tangy flavor, adding a fresh cumquat topping to it gives you vitamin C and delicious flavors!
Cracker Reviews


Crackers are a great way to maintain your blood sugar levels, if you choose healthy options!
Dannon Light n Fit Carb Control Yogurt


Yogurt is really good for you - but have you seen how much sugar many yogurt makers add to satisfy the American Sweet Tooth? Thank goodness for Dannon!
Hummis / Hummus Information


Hummis is spelled many different ways, but is a healthy treat of chickpea paste, olive oil, garlic, and lemon juice.
Newman's Own Salsa


Sometimes it's important for a healthy snack to be quick and easy. Newman's Own Salsa lets you grab a jar off a shelf, twist the lid, and instantly have food ready. Newman's Own Salsa is tasty and healthy.
Oikos Triple Zero Greek Nonfat Yogurt


Oikos Triple Zero Greek Nonfat Yogurt promises 0 added sugar, 0 artificial sweeteners, and 0 fat. Plus 15g protein. How does it taste?
Orville Sharp White Cheddar Popcorn


Orville Sharp White Cheddar Popcorn is marketed as a 100% whole grain, healthy snack. Just how healthy is this ready-to-eat popcorn, and how does it compare with Smartfood?
Spinach Cheese & Artichoke Dip - TGI Fridays


If you're looking for a healthy snack that is tasty and super easy, I highly recommend this spinach cheese & artichoke dip. It microwaves in about 3 minutes, has almost no sugar, has 2g of protein, and 10% of your vitamin A too!
TastyKake Sensables Orange Finger Cake


TastyKake Sensables Orange Finger Cake are about twinkie in size, but are a solid cake without the cream inside. They work wonderfully with a cup of tea, or a glass of milk.
TastyKake Sensables Sugar-Free Chocolate Cupcakes


I grew up loving Hostess Cupcakes with their squiggle of white frosting across the top. That kind of high-sugar treat doesn't do well for people who want to stay a healthy weight! The TastyKake Sensables version is sugar free and 6g per serving.
TastyKake Sensables Sugar-Free Koffee Kake


If you are addicted to coffee cake treats, it might be worth it to give these sugar-free versions a try. The box contains 12 cupcakes, individually wrapped into two-cupcake sets. This way you just take two out to eat as a treat or dessert.
TastyKake Sugar-Free Coffee Cake


TastyKake offers a variety of sugar free snack options for people looking to avoid excess sugar in their menu. The sugar-free coffee cake comes in nicely packed two-wraps and have no trans fats.
TGI Fridays Queso Dip


As you experiment with recipes, you realize that the sauce is often ALL of the flavor in a dish. That's why this Queso Dip is so wonderful - because it's quick and tasty!
Veggie Krinkle Stick


Veggie Krinkle Sticks boasts that it is made from veggies - but what they mean is they're made from potato, corn, and rice. You have to get down past "salt" on the ingredients before you see spinach flour.
Yogurt - Yoghurt History and Info


The word is not English, which is why we spell it many different ways - Yogurt, Yoghurt, etc. This food was developed in the middle east in the days of the Roman Empire.
Yoplait Fiber One Yogurt


Yoplait Fiber One Yogurt has 5 grams of fiber and 3g of protein per serving, for only 50 calories and 8g of net carbs. Plus you get 15% of your vitamin D.
Editor's Picks Articles
Top Ten Articles
Previous Features
Site Map
Follow @LisaLowCarb
Tweet
Content copyright © 2018 by . All rights reserved.
This content was written by . If you wish to use this content in any manner, you need written permission.
Contact Lisa Shea for details.