African countries have gone through many changes in recent history. This includes their flags. The current flags have elements that represent concepts and ideas important to that country. Each flag is unique in its own way. Below are the flags for the African countries beginning with the letter R.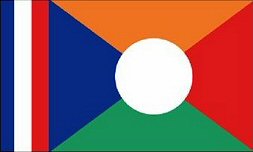 Réunion
The country of Réunion is still an overseas département of France and does not have on official flag. Several flags have been proposed and one of those flags is shown on the right.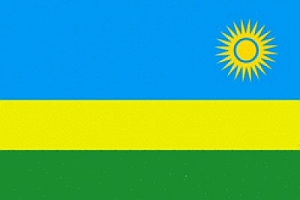 Rwanda
The current flag of Rwanda, designed by Alphonse Kirimobenecyo, was adopted on October 25, 2001. The former flag was replaced due to its association with the genocide in the mid-1990s. The flag has three horizontal bands of sky blue (on the top and twice as wide as the other bands), yellow and green. There is a a golden sun with 24 rays on one side of the blue band. The color blue represents happiness and peace. The color yellow represents economic development and mineral wealth. The color green hope of prosperity and natural resources. The sun represents unity, enlightenment and transparency from ignorance.
More Details About Rwanda
Most of these African Flags are available at
AfricaImports.com
You can find
African Flag Stickers at Amazon.com
More African Flags
|
A
|
B
|
C
|
D-E
|
G
|
I-K
|
L
|
M
|
N
|
R
|
S-SI
|
SO-SW
|
T
|
U-Z