Camp-Ins and Living Room Passport Suggestions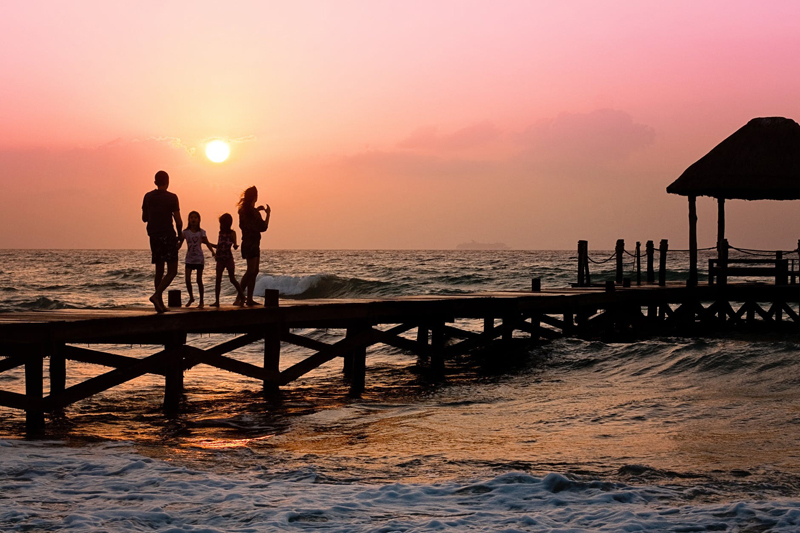 Here are a few ideas for weekends or evenings at home, as an alternative to taking a trip. (Read Camp-Ins and Other Living Room Passport Activities" for more information.)


Set up a "hunt" or "Safari."
Print and Cut out or draw pictures of some of the more interesting animals of the area. Make a note of their names and one or two facts about each and spread them throughout the house. When the troupe of mighty hunters, equipped with binoculars, nets, etc. spots a specimen, give your best approximation of the sound it might make and share the info about that animal.

For younger children, divide the family into two teams—the animals and the hunters, with one parent or older child on each team. The animal team is given a very brief description of the animal they are portraying :We're gonna be cobras guys, those are snakes that have hoods around their heads. Act like snakes! The hunters then guess what animal is being portrayed and, when they've guessed it correctly, get to "catch" their animal-like siblings. Animal sounds as hints may or may not be allowed, depending on the ages of the children.



Sleep Under the Stars
Teach your children what constellations are. Cut out star shapes in advance, then help your kids use them to make representations of constellations. Put them in a rough bear shape for the two Ursas, a man shape for Orion, and a couple of ladles for the dippers. Tape them onto the wall (or the ceiling, if it's not too high) to show where they are in relation to each other. Explain the importance of Polaris
Or, focus on the mythology behind the naming of the constellations. Wherever in the world you are visiting, learn a few of the creation myths of the ancient or indigenous people that relate to heavenly bodies. My kids love the story of Anansi the Spider-- an Ashanti myth about the moon (This is a great opportunity to contrast what ancient people in different parts of the world imagined about how the earth was formed with what the scriptures teach us about the creation and what scientists have learned about our earth and solar system).



Hike or Trek Across the Terrain
Visiting the Alps for the weekend? Take butcher paper and draw mountain peaks to tape on the wall beside the stairs. (Your best rendering of an Ibex or Chamois would go nicely here). Talk about what a hiker might need to deal with the cold. (This would be particularly good in the middle of a summer that has driven the family indoors. I may have mentioned once or twice the Arizona summers that are the bane of my existence).

Popped in with the family to the Pacific Islands? See if you can get your hands on a real lava-lava , or make your best version of one (and convince Dad to wear it), and pin swaying palm trees around the living room. Make leis and eat coconut (just don't cut yourself trying to open it). Talk about the type of footwear that is appropriate for your trip as opposed to what the kids wear in your neck of the world.


Send an Ambassage and Greet Local Peoples
Designate an area or room of your home to be the home of a native Wherever-you-are-ian. Have a parent, neighbor, etc. waiting with regional cuisine, a few words of greeting, appropriate dress, etc. If you have a friend or ward member who is actually from a part of the world you would like to highlight, you might invite her to the activity and ask her to share about her culture with your family. Please, please be very respectful. Avoid assuming that clichés or stereotypes are correct. Make it clear that you are trying to broaden your family's horizons, not categorize, mock, or label anyone.


These experiences can be as simple and "just for fun" as nuking hot dogs and playing "go fish," or as elaborate and educational as replicating full Scottish highland regalia from 1640 and serving Haggis while designating the home as a Gaelic-only zone. The point is to grab a weekend, an hour, any opportunity to make a moment in time special, to focus entirely on the family unit and connect with each other in whatever corner of the world you call home. Just a little bit of effort to tweak the routine makes a family activity special. Your kids will remember, I promise.




Follow @LDSFamilies1


You Should Also Read:
Camp-Ins And Other Living Room Passport Activities
Cranium Hullabaloo - Product Review
FHE on DVD - Product Review


Related Articles
Editor's Picks Articles
Top Ten Articles
Previous Features
Site Map





Content copyright © 2022 by Jamie Rose. All rights reserved.
This content was written by Jamie Rose. If you wish to use this content in any manner, you need written permission. Contact Jamie Rose for details.