Playboy's New Host & Bar Book - Book Review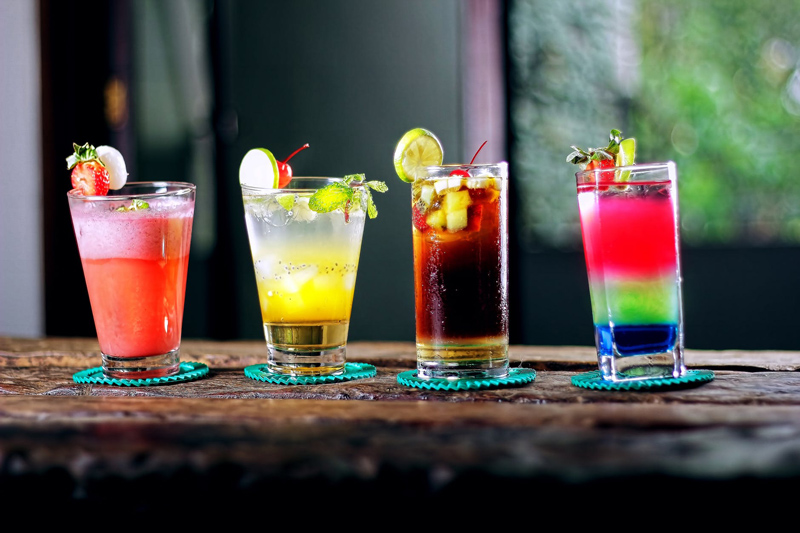 I wonder how different my life would be today if I hadn't gotten Playboy's New Host & Bar Book in 1979. This book, written by Thomas Mario and first published in 1971, never led me to a Bunny suit but it sure did make entertaining look inviting. I quickly fled my office job and began a 30-year career in the hospitality business.

With more than 1,000 cocktail recipes in the book, there's plenty of stuff here to keep most readers interested. The recipes are great and I've used them often over the years. What I think I find even more valuable, however, is the far-reaching scope of the book, even beyond its extensive cocktail recipes collection. This book takes the reader from the differences between bar glasses' sizes and shapes to the history of every kind of booze imaginable to some truly scrumptious food recipes that are ideal for serving with cocktails. There's even a chapter devoted entirely to bottled water.

Mario describes how to establish, stock, and maintain a home bar that rivals the pros. He then coaches the reader through several chapters explaining how to mix and serve every cocktail imaginable; how to convert the metric system measurements used today from the quarts, pints, fifths, and half-gallons Americans remember from earlier days; and how to serve party guests with style and elegance.

The very thorough list of liquor descriptions has been a tremendous help to me through the years, as both a chef and a bartender. This list satisfied my curiosity in many cases, led me to try liqueurs and other spirits I might not have tried otherwise, and I've even discovered a few new favorites over time. Even so, this list is so big there are things on it I don't think I'll ever see in person. But that doesn't stop me from looking for it.

With the winter holidays coming on, this book provides some ideal recipes for hot cheer as well as punches by the bowl full. You'll find some classic hors d'oeuvres recipes, drink calculators that might keep the party from running dry before it's over, and some of the best party ideas I've ever seen.

One of my favorite party ideas ever comes from this book although I have to confess at the outset that I've never had the stamina to host this particular theme myself. It's kind of like a New Year's Eve time-zone crawl, partying under the premise that it's midnight somewhere!

Say you start the party when it's midnight in the Land of the Rising Sun, even though you are in Wasilla, Alaska. For the first hour of the party, simply serve Japanese fare. For the second hour, when midnight strikes one time zone closer to you, serve foods and beverages indigenous to that zone and refresh the menu each time midnight moves one hour closer to where you are. For example, for one hour serve Indian curries and gin and tonic, another might call for French crepes and champagne, while still another calls for Texas chili and icy, cold beer served in longneck bottles. When midnight finally brings the new year to Wasilla, Alaska, serve what you and your guests like best.

This book is a keeper. I won't ever part with it.


You Should Also Read:
Party Every Month
Drinking at Home


Related Articles
Editor's Picks Articles
Top Ten Articles
Previous Features
Site Map



Follow @drinkandbemerry
Tweet



Content copyright © 2019 by Sandy Hemphill. All rights reserved.
This content was written by Sandy Hemphill. If you wish to use this content in any manner, you need written permission. Contact Sandy Hemphill for details.