Maintaining Your Toddler's Routine While Traveling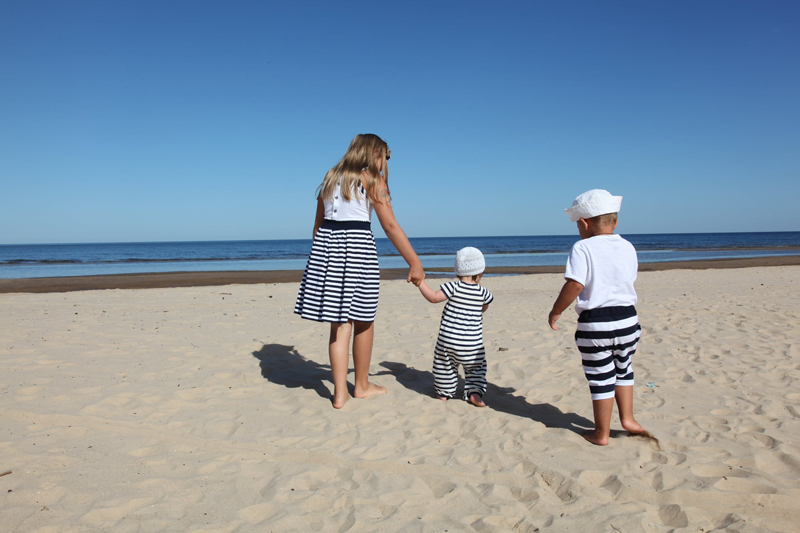 Toddlers can be challenging to travel with because many thrive on routines and familiarity. To keep them happy while you travel, bring along their favorite routines and give your lodging a more home-like atmosphere.

1. Keep to a basic routine of eating and sleeping. Try to eat meals at basically the same time as you do at home. Hungry toddlers are cranky toddlers. Likewise, arrange your schedule so your toddler can go to bed at his usual time and take naps, even if they have to be in the car or stroller.

2. Bring favorite toys from home. If your toddler is attached to a favorite stuffed toy or blanket, bring it along (but be prepared to guard it with your life). While it may cause extra stress for you, a favorite toy might help your toddler settle down at night and be more confident during strange experiences, like his first airplane ride.

3. Bring his bedding. Familiar sheets and blankets make a strange bed more inviting. If packing space is tight, bring along a favorite pillowcase.

4. Pack favorite snacks. This is particularly important if your toddler is a picky eater or if you're traveling far from home, where you may not be able to find the things your child enjoys eating.

5. Make your hotel room more like home. Set up a toy corner for small toys, line up favorite books on a shelf, and give your toddler a drawer for his clothes.

6. Make your temporary home pretty. Consider letting your toddler choose a bunch of flowers to decorate the room, or ask him to color a picture to display on your refrigerator or nightstand.

7. Look at photos. Bring along a small photo album full of pictures of pets, Grandma and Grandpa, the swing set, your toddler's room, etc. This also makes a on-the-road diversion for antsy toddlers.

8. Pop in a favorite video or CD. If your child has trouble settling down at night, a favorite diversion may do the trick.

9. Keep bedtime routines sacred. Try to do most of your usual bedtime routine, even while you're on the road. Bring favorite bath toys, bedtime books, and a nightlight.

You Should Also Read:
Child-Proofing Your Hotel Room
Dealing With Tantrums While Traveling


Related Articles
Editor's Picks Articles
Top Ten Articles
Previous Features
Site Map





Content copyright © 2022 by Kimberly Misra. All rights reserved.
This content was written by Kimberly Misra. If you wish to use this content in any manner, you need written permission. Contact Tiffiny Spire for details.