Throw Away Unwarranted Guilt!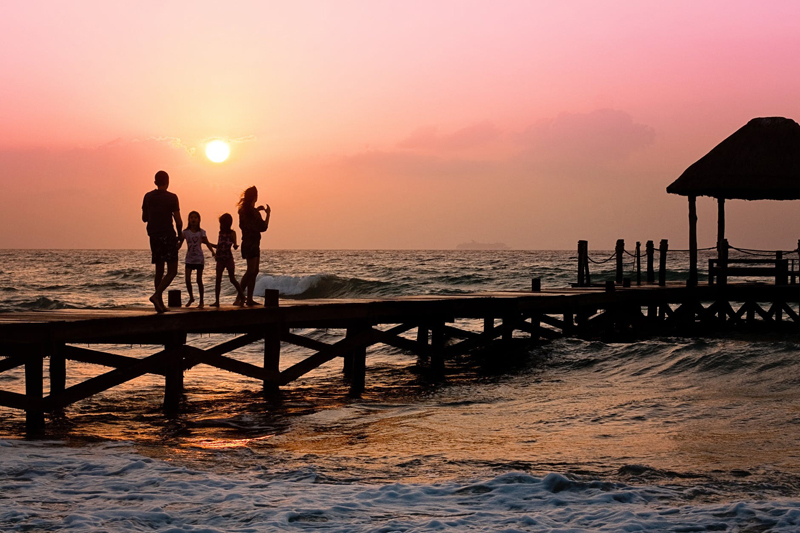 As Satan follows us, hounding, nattering, we may look at our lives and see only what is missing. The book on Isaiah we never finished, the hall closet that spews make-up, sheets, and sports equipment Jack-in-the-box-like every time it's opened, the workout equipment in the same closet, reproaching us for failing to care for our bodies as temples, the halfhearted attempt to forgive whoever offended us last week. These things become in our minds, not merely areas in which we may improve, but the definition of who we are and a condemnation of the same. Sneaky as he is, that "Father of all Lies" manages to turn opportunities for improvement into hammers to bash us over the head with.

You may have heard of Catholic Guilt and Jewish Guilt, well I submit that Mormon Guilt is just as real a phenomenon. Having been instructed to "be ye therefore perfect, even as your father who art in heaven is perfect," (3 Nephi 12:48), and--particularly if we find ourselves to be not only LDS but also female--maintaining an ever-present checklist in the back of our heads containing every little thing "active" or "faithful" members of the church are supposed to do, we become especially susceptible to this trick of the Evil One. And a nasty trick it is—unwarranted guilt, as silly and endearing as it may at times appear, is a waste of our time, energy, and spirit.

Guilt is a natural consequence of sin, and in the final analysis is truly a gift from a loving Father. Its function is to push us to resolve the matter, to repent and come back to a life of obedience to our Heavenly Father. Just as the throbbing agony of a dislocated joint, or the searing that echoes through burnt flesh prompts us to seek medical attention, if we're lucky the torment of a guilty conscience drives us to the Healer of All. But just as chronic physical pain is debilitating and demoralizing, guilt left over from a sin repented of, or manufactured by a clever enemy thwarts a healthy spiritual life and cripples our relationship with heaven. I experienced this myself as an over-anxious teenager and through much of my early twenties. I feel sad for that girl now, remembering my frequent pleas to Father: Please, just tell me what I've done and I'll repent of it! The truth is, of course, I hadn't done anything. He was not ignoring my sorrow; on the contrary, He was there loving me, speaking to me as He ever had been. But I was so caught up in this amorphous cloud of guilt that the messages just didn't get through.

The gospel provides plenty of instruction on sin, guilt, and repentance. Let's look at just one example:

"Therefore if that man repenteth not, and remaineth and dieth an enemy to God, the demands of divine justice do awaken his immortal soul to a lively sense of his own guilt, which doth cause him to shrink from the presence of the Lord, and doth fill his breast with guilt, and pain, and anguish, which is like an unquenchable fire, whose flame ascendeth up forever and ever." (Mosiah 2:38)

Ouch. Wait, wait, before we go piling that on top of the angst we've got going on over not hand-stitching our children's Halloween costumes, let's hear the other side of the story:

"And I also thank my God, yea, my great God, that he hath granted unto us that we might repent of these things, and also that he hath forgiven us of those our many sins and murders which we have committed, and taken away the guilt from our hearts, through the merits of his Son." (Alma 24:10)

That's right, the Anti-Nephi-Lehies having repented of "many sins and MURDERS" enjoyed the priviledge that all of us may have of peace in the Lord's forgiveness. "Behold, he who has repented of his sins, the same is forgiven, and I, the Lord, remember them no more." (D&C 58:42) (As an aside--He "remembers them no more", but we retain our agency, and may continue to beat ourselves up over our past transgressions, turning away from peace.)

Think about what you have felt guilty of in the past 24 hours. Are we talking grand theft, or not sending out Thank You cards within a week of receiving your birthday gift? What silliness we all become caught up in from time to time. It's ok, don't go feeling guilty about that too. (Ever had this conversation?: A--You apologize too much! B-- Oh, Sorry!)So how do we avoid becoming mired in the sludgy pit of guilt? If you hear yourself, or a loved one utter the words I feel so guilty… (and particularly if the dot-dot-dot pertains to that especially pernicious "Mommy-guilt") stop right there. Ask yourself if what you are bemoaning is a sin. Not sure? Ok, will it keep you out of heaven, or just incur your neighbor "Superwoman's" vague disapproval? Is it forbidden by the scriptures, or some woman's magazine in the dentist's office? Would it make the prophet gasp, or just your Mother-in-Law? Ah-ha, I see you taking my point.

More importantly, and not at all fodder for my pathetic comedic strivings, have you repented of it already? If that soul-crushing dread that comes when you recall something you've done that you regret to your toenails is so heavy you can't raise your head, face it one more time. Face it not to flagellate yourself again, but face it clear-eyed and purposefully. Ask God if you have truly repented. Still not sure? Ask your Bishop. The gift of the Atonement is that those who repent are forgiven, thoroughly, no strings. We waste that gift when we waste our souls' strength, carrying guilt that is not ours to bear, rather than the gifts the Lord would pile upon us. You are too precious for your worth to be lost, leaked into endless torment, and nothing is worth that loss to your Father, your loved ones, or the rest of us your uniqueness could benefit. Whatever it is, if you have humbly repented of it, know that He no longer holds it against you. Don't lose one more moment of this life or the next. Take a deep breath, lay it down, and leave it in His hands, friends, where it is anyway.



You Should Also Read:
The Atonement and the Principle of Grace
Respecting Children's Agency
A Tribute to Eve


Related Articles
Editor's Picks Articles
Top Ten Articles
Previous Features
Site Map





Content copyright © 2022 by Jamie Rose. All rights reserved.
This content was written by Jamie Rose. If you wish to use this content in any manner, you need written permission. Contact Jamie Rose for details.