First 2 Weeks Low Carb Food List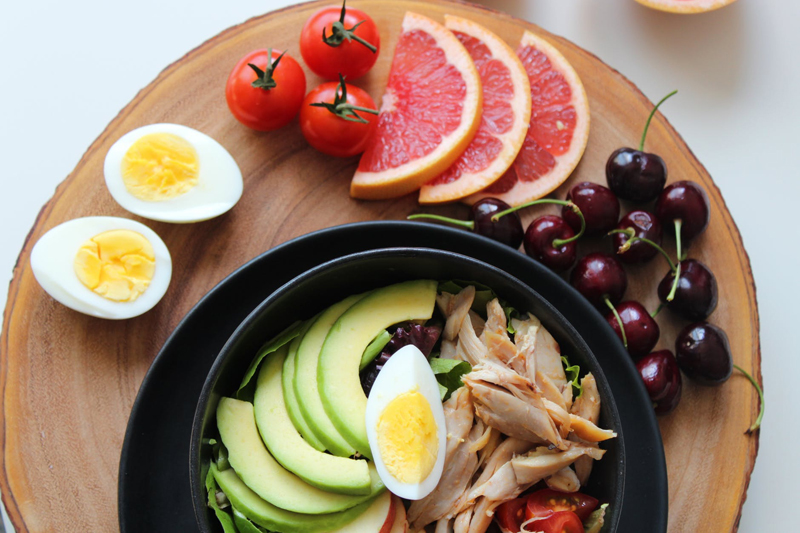 Are you starting out with your low carb diet - whether it's Atkins, South Beach or another style? Here is a food list to get you through those first two weeks. Print this out and bring it with you to the grocery store! Choose your favorites, plus add one or two "new things" each time you shop too, to explore new foods. You might be surprised how tasty it can be to eat fresh food!
Meats/Fish
Just about every meat and fish has 0g of carbs. Do not eat processed meats, hot dogs and liver. Get meat into each meal.
__ EGGS!! Eggs can be eaten for breakfast, lunch, dinner and snacks :)
__ Steak
__ Hamburger
__ Chicken
__ Chicken Wings (deserves special mention, these are PERFECT snacks)
__ Pork
__ Salmon
__ Tuna
__ Swordfish
__ Cans of Tunafish (get the chunk lite, NOT the white/albacore)
__ Whitefish (cod, haddock) great for broiling!
Vegetables
It is extremely important to eat your vegetables! They are chock-full of important nutrients. Try to have a veggie or two at each meal, and extra veggies for snacks. Learn new, fun veggies recipes!
__ Alfalfa Sprouts
__ Asparagus
__ Bamboo Shoots
__ Bean Sprouts
__ Broccoli
__ Cabbage
__ Cauliflower
__ Celery
__ Collard Greens
__ Cucumber
__ Eggplant
__ Lettuce
__ Mushrooms (try all sorts of varieties!)
__ Radishes
__ Sauerkraut
__ Spinach
__ Tomato
__ Turnips
__ Water Chestnuts
__ Zucchini
Cheese
__ Cheddar Cheese (great for sprinkling over salads)
__ Swiss
__ Mozzarella (make an eggplant pizza)
__ Gouda
Other Food Items
__ Olive Oil
__ Vinegar
__ Butter
__ Splenda sweetener
__ Sour Cream
__ Chicken broth (get a low salt version)
__ Diet soda (with Splenda), bottled water, low carb iced teas
__ Olives
Herbs
Make sure your spice cabinet is up to date! You will find it amazing how flavorful your food can be when it's made fresh and cooked with delicious spices.
Things to Avoid
For now, avoid fruits, berries, milk, nuts, and of course anything full of sugar like soda! No chips or candies! There are lots of great low carb chocolates and ice creams, but avoid these for the first 2 weeks. You're trying to cleanse your system of potential allergens right now. When you add these things back in after 2 weeks, you'll find out how your particular body reacts to each of these items.
A Note About Soda
In an ideal world you'd cut out all soda too, because many people are allergic to artificial sweeteners found in soda. However, I know many people are addicted to soda and trying to go cold turkey would cause them to abandon the new eating plan after a day or two. If you currently have sugary soda in your daily life, definitely change to a diet brand - but I wouldn't try to cut it out completely right now. You want to give yourself the best possible chance of success. In the future, as you settle into this way of eating, be sure to read my pages on weaning yourself off the chemical brew!
Low Carb Food List - General Maintenance
Low Carb Basic Information
Low Carb Food Count Charts
Low Carb First Two Weeks

by Lisa Shea
If you're getting started in low carb, or know someone who is, this is the book you need. Step by step instructions, background information, plus great recipes!

More Details ...
Lisa Shea's Library of Low Carb Books


Related Articles
Editor's Picks Articles
Top Ten Articles
Previous Features
Site Map



Follow @LisaLowCarb
Tweet





Content copyright © 2022 by Lisa Shea. All rights reserved.
This content was written by Lisa Shea. If you wish to use this content in any manner, you need written permission. Contact Lisa Shea for details.