Itinerary for Art Lovers with Kids in Chicago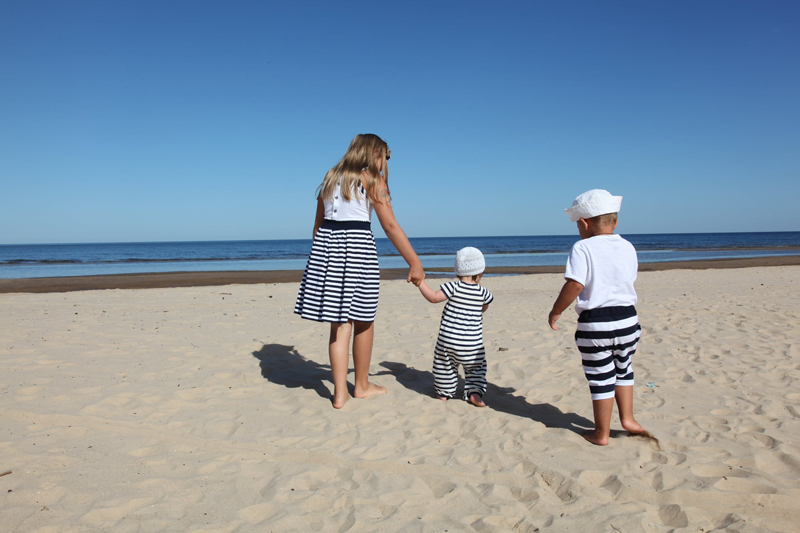 During our last trip to Chicago, we were attempting to plan an itinerary that would be kid-friendly, but interesting for adults as well…a unicorn, some might say. Luckily, the concierge at our hotel came through for us. She recommended visiting Millennium Park which is adjacent to the Art Institute of Chicago.

Here's what we did and why it turned out to be such a great day for the whole family.

We started this fine summer day by playing in the monolithic water features in the Crown
Fountain right at the front of Millennium Park. It didn't matter that we weren't prepared to play in the water. We simply rolled up our pant legs and took off our socks and shoes and padded around on the wet concrete. If you bring a change of clothes, you can also play in the waterfalls that periodically shoot out of the monoliths.

Next, we moved on to Maggie Daley Park which sits just outside Millennium Park. My three-year-old was ecstatic to discover a gargantuan playground. There were swings and slides galore. In addition to the very large central play area, there were several smaller areas geared toward different age/skill levels. Words can't really describe this amazing playground except to say it is a child's dream come true. We spent a significant portion of our morning here exploring the different play areas.

Eventually the heat of the day made us want to seek air conditioning. The inspiring architecture of the Chicago Art Institute beckoned us inside. We started with the children's area (free of charge) where we enjoyed some quiet time sitting and coloring with pastels and painting with watercolors.

At this point, we decided we were hungry. There are a variety of dining options in the museum, but we found the cafeteria to be the most family-friendly.

Now we had cooled down and filled our bellies, so it was time to explore the art. For my daughter, it was time for a nap. We put her in the stroller with a toy and began our walk through the museum. It wasn't long before she fell asleep giving us adults ample time to browse the artwork in peace. It felt quite luxurious analyzing and discussing Pollock and the like without the disruptions of a child. Right about the time my daughter was waking up from her nap, we hit the coffee shop, Caffe Moderno. So we stopped for refreshments. A perfect end to our outing.

At first I couldn't believe my luck as to how the day had gone. (The morning was a fun adventure for us all, and the afternoon provided intellectual respite.) Then I realized that the recipe for success was all in the timing. First wear out the kids, then feed them, then give them a comfy place to rest. If you find yourself in Chicago with young kids in tow, give this plan a try, and hopefully you too will have a day that provides fun for the whole family.
You Should Also Read:
Sunny Locale Packing List for Kids
Museums are Family and Budget Friendly
Renting a Car Versus Public Transportation


Related Articles
Editor's Picks Articles
Top Ten Articles
Previous Features
Site Map





Content copyright © 2022 by Tiffiny Spire. All rights reserved.
This content was written by Tiffiny Spire. If you wish to use this content in any manner, you need written permission. Contact Tiffiny Spire for details.