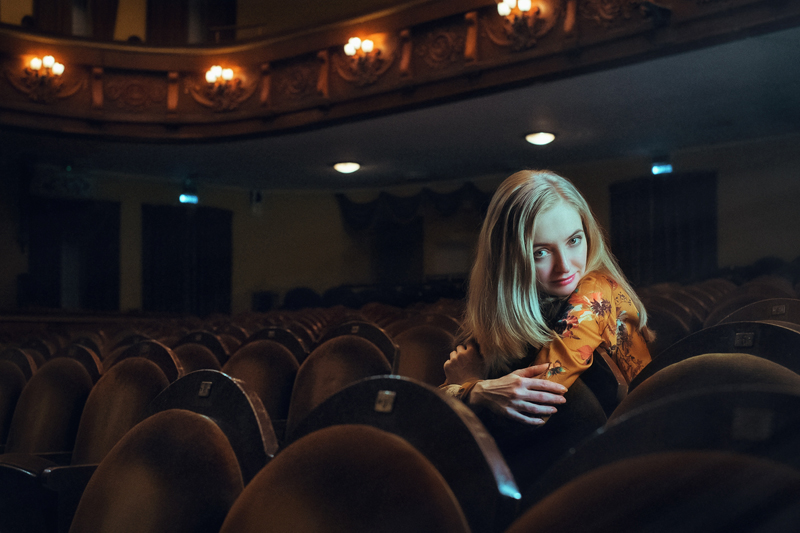 Millions of people have seen the short films of Chuck Workman, even if they do not recognize the name. For twenty years, Workman created the montages used in the Academy Award broadcasts. He edited clips of the Best Picture nominees and the In Memoriam segments. Workman has also directed several documentaries. His most recent film is "Magician: The Astonishing Life & Work of Orson Welles". Welles is celebrated by critics, in part, for his brilliance in editing so it is understandable why Workman was drawn to his subject.

"Magician" is divided into eleven chapters and follows the extraordinary life of Orson Welles in chronological order. Born in 1915, Welles was a successful theatre and radio producer, actor and director before he went to Hollywood. He managed to negotiate an incredible contract with RKO Studios that gave him complete freedom in making his first film. Welles directed, co-wrote and played the title role in "Citizen Kane", completed when he was only twenty-five years old. Unfortunately, "Kane" was the only film on which Welles had complete control. His subsequent studio productions were taken away from him and recut. Welles had to independently finance his own films, leading director Richard Linklater to declare him the patron saint of indie directors.

Workman does not employ a narrator for "Magician". When he needs a transition between scenes, he uses a printed sentence on the screen. As an editor, Workman relies on the juxtaposition of images to create meaning. This is especially effective in a segment documenting Welles's attempts to finance his films. Workman alternates between clips of Welles receiving tributes, like an honorary Oscar in 1970, and the horrible movies and television ads he appeared in to earn cash. Hollywood's elite was happy to shower Welles with praise, but refused to finance and distribute his films. There is also a clip of Welles, clearly frustrated, saying "I would have sold my soul to play "The Godfather", but I never get those parts offered to me."

Appearing in "Magician" are biographers of Welles, including Simon Callow and Joseph McBride. Workman also interviews film critics (Elvis Mitchell, Jonathan Rosenbaum) and directors who were friends of Welles (Peter Bogdanovich, Henry Jaglom). It is difficult to justify the appearance of Steven Spielberg, though, in this film. The only thing he has to say is that "Citizen Kane" is really a great movie. More illuminating is the comment by the late director Sydney Pollack. Pollack states that part of Welles's genius as a filmmaker is that "Every shot has an idea. There's a concept, and an idea being executed at every second."

Peter Bogdanovich also makes an interesting point. He remarks that none of Orson Welles's pictures received a wide distribution by the studios, except for "The Stranger". "The Stranger" happens to be the only film directed by Welles that made a profit in its first release. His implicit suggestion is that Welles could have been a commercial director if the studios had the courage to support his films.

When Orson Welles died in 1985, he left close to twenty film projects uncompleted. Welles's detractors like to use this fact as proof of his failure as an artist. As "Magician" makes clear, though, Welles loved film and he loved to work. He suffered his heart attack while he was writing a script. His creative impulses could only be stopped when he could no longer breathe. Workman's film, at 94 minutes, is too short to cover all aspects of Welles's life and work. Nor is it meant to be an academic treatise on Welles's films. It is a tribute to an artist that Workman obviously admires.

"Magician: The Astonishing Life & Work of Orson Welles" was originally released in 2014. The DVD was released in May, 2015. I watched this film on DVD at my own expense. For a more extensive report on the last years of Orson Welles's life, read "Orson Welles's Last Movie: The Making of The Other Side of the Wind" by Josh Karp (published April, 2015). Review posted on 7/17/2015.



Related Articles
Editor's Picks Articles
Top Ten Articles
Previous Features
Site Map





Content copyright © 2021 by Angela K. Peterson. All rights reserved.
This content was written by Angela K. Peterson. If you wish to use this content in any manner, you need written permission. Contact Angela K. Peterson for details.