The Meaning of Thanksgiving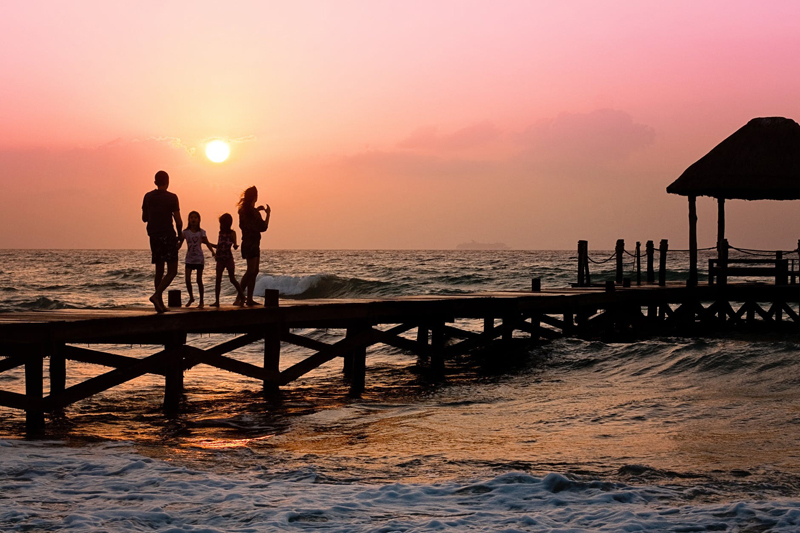 Since I became a grown-up, and particularly since I became the grown-up in my family most often preparing Thanksgiving celebrations, I have become increasingly distressed that the holiday is not much more than a huge meal. Impeccably delicious, I must admit, but inhaled over the course of roughly six and a half minutes, following the laborious four days of preparation. Though extended family shares the holiday, there is far too much of a few people in the kitchen the entire time, a few staring at the football game on TV, grunting very occasionally, a couple snoring in various corners, and children on varying degrees of "sugar high" racing circles throughout a space that I swear shrinks by inches every time the oven timer dings. Maybe it's different for y'all, but if you find yourself on the good ship
Disillusioned
as you chase down
The Mayflower
, I have a plan to reclaim some meaning as we celebrate the gifts in this here new world. This first article focuses on becoming clear about what we are celebrating to give direction to our traditions and preparations.
Contemplating the "true meaning" of Thanksgiving, we in the 21st century tend to be a teensy bit cynical. The rosy image of peace-loving, tolerant pilgrims exchanging knowledge with the American Indians who had been waiting for their arrival over breathless centuries has certainly seen revision in the past few decades. At the very least most of us now acknowledge that the culture clash was messy, the loss of life to disease, hunger, and human conflict sobering, and the wardrobe tragic. That the puritans were, well,
puritanical
, and our nation's true history rough does not mean we should dismiss the holiday, though. Realizing that the majority of we Americans are immigrants, and that many of our ancestors never set eyes (or foot) on Plymouth Rock, it is worth going deeper than turkeys made out of hand tracings and headdresses of construction paper to focus our celebration, rather than giving up on "All Turkey's Day". As we prepare the unfortunate bird and break out the jerseys we'd do well to give real thought to what meaning these traditions emphasize and what lessons we'd like them to pass on to our children. Consider the following:


"Pilgrims and Indians"/Honoring our Forbearers -- We can connect with the pilgrim's hardships, remembering the devastation of those first years and the need to thank God for each life spared, each morsel eaten. In the same way that all members of the church may claim the legacy of LDS pioneers in America by virtue of the universality of the struggle Saints endured no matter where they came from in the world, all Americans may claim the legend, myth as much as fact, of the "Thanksgiving Story". While we acknowledge that the events and motivations were not entirely pretty, it is still our heritage. Courage, sacrifice, loss, generosity all deserve acknowledgment as well.


Giving Thanks-- Yes, it is self-evident. Many families have traditions that include some public declaration of what each member is thankful for. Again, it is worth recalling that just as the First Thanksgiving in 1621 was born out of painful darkness, Abraham Lincoln issued his Thanksgiving Proclamation during the civil war, seeking the healing and reconciliation that comes with showing gratitude, particularly when people come together to thank God. Finding ways of making our giving thanks meaningful will bring depth to the holiday.


The Abundance of the Harvest-- The cornucopia—"horn of plenty"—a centerpiece drooling plastic fruit and hay all over tables bearing the most elaborate meal in American tradition; decadent preparations; several varieties of meat, sides, and dessert (heavens above, the pies alone!), all serve to demonstrate how blessed and rich we truly are. This is well worth remembering, even as many of us find ourselves with less "stuff" than we had been used to in the past. We are still so very blessed.


Sharing the Wealth-- The generosity of the Native Americans in our tradition, and the unfailing generosity of our Father in Heaven are important elements of Thanksgiving observance. Stepping up and extending generosity and service to others is a part of the holiday that is often lost or obscured.


Connection to Loved Ones-- At the core of it all is basic unit of community—family and close friends—that we strive to strengthen. Without each other we are all lost. A feast alone is just a binge, and most of our diets, er, excuse me, lifestyle choices (Pa-hah! If I have to write it down, count it, or give myself a pep talk to eat it it's a DIET) just can't bear that. Without the kindness, sacrifice, and support family members and fellow-countrymen grant one another, no one survives.


With these aspects, and perhaps others, clear in our minds, it is time to forge ahead and plan this thing!
Please see the next article,
Create Thanksgiving Memories and Meaning
You Should Also Read:
Create Thanksgiving Memories and Meaning
The Thanksgiving Ceremony - Book Review
Post Thanksgiving Soup


Related Articles
Editor's Picks Articles
Top Ten Articles
Previous Features
Site Map





Content copyright © 2021 by Jamie Rose. All rights reserved.
This content was written by Jamie Rose. If you wish to use this content in any manner, you need written permission. Contact Jamie Rose for details.