Create Thanksgiving Memories and Meaning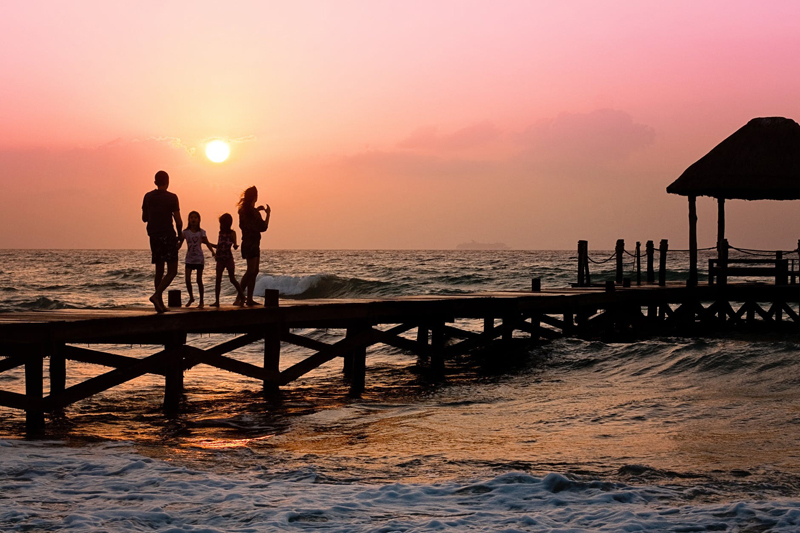 As usual, November is just not as long as I remember it being. Here comes T-day again and precious little time to get everything together. Little as there is, though, it is enough to plan a truly special day, building on traditions long-loved, and consciously creating new ones that will add richness and meaning to our families' celebrations. This article picks up where
Give Thanksgiving Celebrations Meaning
Ended. Having given some thought to what it is about Thanksgiving that is worth celebrating, it is now time to purposefully demonstrate and emphasize those aspects of the holiday. If we focus on allowing everyone to participate, rather than one or two laboring in the kitchen for hours; tailoring the feast and activities to the people involved; and actively giving thanks and connecting with loved ones, rather than passively eating and resting, we may create a celebration that is more than a pumpkin-pie blip between Halloween and Christmas. Here are a few suggestions for making the day about more than food and football!


Create a Ceremony-- Consider writing a ceremony or presentation that your family can read each Thanksgiving. Advise your guests in advance that this will happen and ask everyone to remain seated at the table, rather than jumping up as soon as they finish licking their plates. Provide crayons and paper for the young children who might become bored. This may be as simple and casual or as complex and formal as you like. Begin with something like, "Today we gather, in our nation's tradition, to give thanks for our blessings and honor our forbearers…"

If this idea sparks your interest, give a read to Edward Bleier's The Thanksgiving Ceremony (link below). He provides a script you might like rather than writing your own, along with several quotes and hymns you may supplement it with. Consider allowing everyone present to participate, perhaps by asking ahead of time for your guests to prepare to share tidbits such as what they are grateful for, the best piece of advice they've received this year, or hopes for the coming year. If you have a lot of little ones, put on a pageant. We all remember how to make the pilgrim hats from second grade, right? While it isn't necessary to become graphic about the dark side of the story, do not entirely gloss over the hardship and suffering, either. It is good for us to remember the sacrifice involved in the pilgrim's journey, and what the indigenous people may have felt or thought, as well.


Plan a Service Project-- Set aside a spot for guests to participate in a hands-on activity that will benefit someone else. Keep it simple and straightforward. For example: Contact a woman's shelter and ask what might be needed for an "emergency kit." Ask your guests to bring along little bottles of soaps and shampoo, sanitary napkins, toothbrushes, toothpaste and floss, etc. Provide supplies to make small cards with inspirational quotes, scriptures, or well-wishes to put in each bag. Have guests participate in assembling them. Or, find out the name of a missionary in your ward, or military member who is deployed to Iraq or Afghanistan. Put together care packages, explaining to the children why these people are far from home. Or, have an old-fashioned quilting bee and donate the results.

Keep in mind the ability of your guests to contribute. It may be difficult for some to purchase items for donation. Seek the Lord's guidance and ask for input from those who will be participating. Remember to emphasize that by giving to others we are showing the Lord that we truly are grateful for His gifts. We are also emulating the American Indian's generosity, and playing out the critical aspect of generosity and helpfulness that human beings depend on to survive.


Tailor the Feast- I would never suggest forgoing turkey, stuffing, and marshmallow-laden yams, but it is fun to mix it up, too. In keeping with celebrating the harvest, make a few side dishes specific to the region you live in. If you are hosting the day, provide all the traditional items, and ask each guest to bring a "non-Thanksgiving-ey"dish that either is their favorite, the one they make best, or has some special significance to their family. Ask that they bring along a recipe card with the recipe and a brief explanation as to why this dish is so special.


Hold a Talent Show-- Along with sharing the harvest in the form of food that is special to us, ask each family or guest to prepare a song, skit, work of art, or other "act" to share and showcase. This helps to underscore what is unique about our families and the individuals within them, characteristics and abilities that contribute to our lives that we are thankful for.


Plan a Craft Project that Commemorates the Day-- Again, simple and straightforward is good. For example: If you have the ability, take, download, and print photographs throughout the day (or go "old-school" with Polaroids), and have fun assembling quickie scrapbooks together in the evening. Add the recipe cards, and if everyone contributed pieces of advice, favorite quotes, etc from the ceremony, add these as well. This need not be expensive. Ask those who are coming if they'd mind bringing scrapbooking or craft supplies to share. Chances are you've got at least a couple of people who have the supplies and know-how and would be happy to share. Rather than buying a bunch of photo albums, assemble the books themselves with a few pieces of card stock, hole punch, and some twine.

Or, have everyone participate in writing a story. Have someone begin with "once upon a time there was…" and switch from person to person every few sentences. Or get fabric pens, have everyone bring an old, plain Tee and make commemorative shirts. The point is to engage in this activity together and have something to remember the day.


Carry it Over From Year to Year-- Create continuity and lasting tradition by referring to past celebrations. Of course the composition of the group will change from year to year, and you may not always be the host, but you can take it upon yourself to be the Thanksgiving or Holiday historian. For example: Create a Time Capsule that you open each Thanksgiving. Toss in that year's recipes, extra polaroids, a sample of the craft or service project, list of attendees, etc. Have everyone contribute an observation of the day (Don't forget a recording of that year's talent show!). Or, create a "Master Thanksgiving Book" that comes out each Thanksgiving to be added to. As everyone works on their smaller books every year, add the same info into the big book. Have everyone add a dream, wish, or goal for the coming year and review them each new T-Day. Or, take photographs of everybody in the same location and the same pose every year (such as sitting cross-legged in front of Grandma's fireplace).


Thanksgiving is sadly underrated in our pantheon of holidays. There is too much worth celebrating to drown the whole thing in gravy! Take a deep breath, break out your notepad, and conquer the day!
May your turkey be tender, and your kitchen filled with little helpers!
You Should Also Read:
The Meaning of Thanksgiving
Two Books to help Observe Holidays
The Thanksgiving Ceremony - Book Review


Related Articles
Editor's Picks Articles
Top Ten Articles
Previous Features
Site Map





Content copyright © 2021 by Jamie Rose. All rights reserved.
This content was written by Jamie Rose. If you wish to use this content in any manner, you need written permission. Contact Jamie Rose for details.