Tips for Eating Out With Kids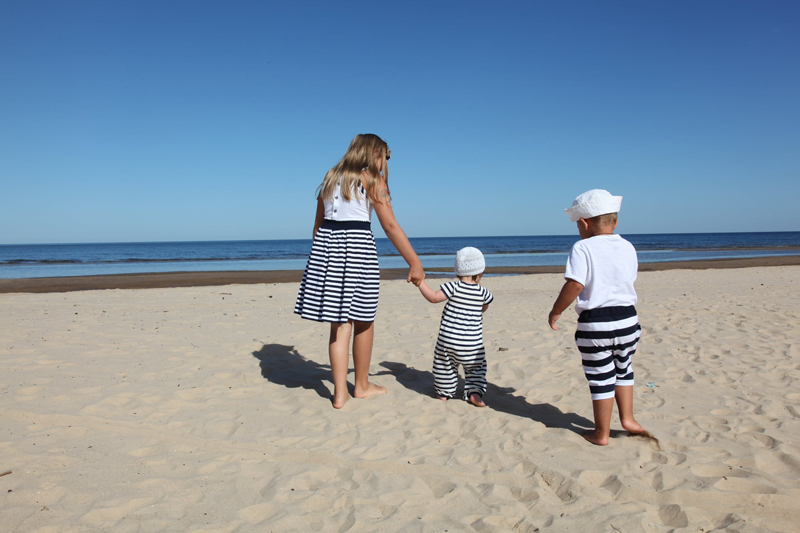 Ten tips to make eating out with young kids easier and more fun.

1. Choose the right restaurant. You don't have to stick to pizza parlors and fast food joints, but some restaurants are more family friendly than others. Busy, noisy restaurants are always good, as are restaurants with built in entertainment (a fish tank or landscaped grounds for example) or outdoor seating.

2. Go early. Restaurants will be less crowded (and waiters more attentive) if you eat at off-peak hours. Also, by arriving at the restaurant earlier than your normal dinner time your kids will hopefully be willing to wait a little while for their food.

3. Sit where the action is. You may feel like choosing a table in the deepest, darkest corner of the restaurant so no one will see if your child acts up. But most kids are happier and more content in the center of the action where there is plenty to watch.

4. Bring supplies. Don't assume the restaurant will provide bibs (most won't) or kid-friendly cups (many will but not all). Bring a good supply of hand wipes for cleaning sticky hands or wiping down the table.

5. Bring your own entertainment. Many family-friendly restaurants provide coloring sheets and crayons but don't depend solely on these. Bring along quiet toys such as an Etch-a-Sketch, drawing board, or sticker book.

6. Order early. You may want to preview the restaurant's menu online beforehand so you can order as soon as the waiter arrives. Let kids order for themselves if they can, it makes them feel big and important. Have toddlers share some of your or a sibling's meal (most restaurants are fine with this; just ask for an extra plate). If you're dining with a baby, choose a meal you'll be able to eat with one hand if necessary.

7. Take a break. If your kids get restless while waiting, walk them around the restaurant or take them outside for awhile. Try some table games like tic-tac-toe on napkins or "I spy".

8. Request a high chair or booster seat. But don't put your child in it until their meal arrives. This makes it more likely that you'll be able to eat your meal without someone on your lap.

9. Let them get dessert. To reward good behavior (or just extend the time you have to eat your own meal), letting kids choose a dessert is a great way to cap off a successful meal out.

10. Clean up after yourselves. Dining with young kids is messy. It's a good idea, especially if you plan on returning to the restaurant, to try to pick up the table a little and surreptitiously clean up a bit of the mess on the floor. And leave a nice tip.


You Should Also Read:
Dealing With Laundry on Vacation
Preparing Healthy Meals on Vacation
Choosing a Child-Friendly Hotel


Related Articles
Editor's Picks Articles
Top Ten Articles
Previous Features
Site Map





Content copyright © 2021 by Kimberly Misra. All rights reserved.
This content was written by Kimberly Misra. If you wish to use this content in any manner, you need written permission. Contact Tiffiny Spire for details.