Preparing Healthy Meals on Vacation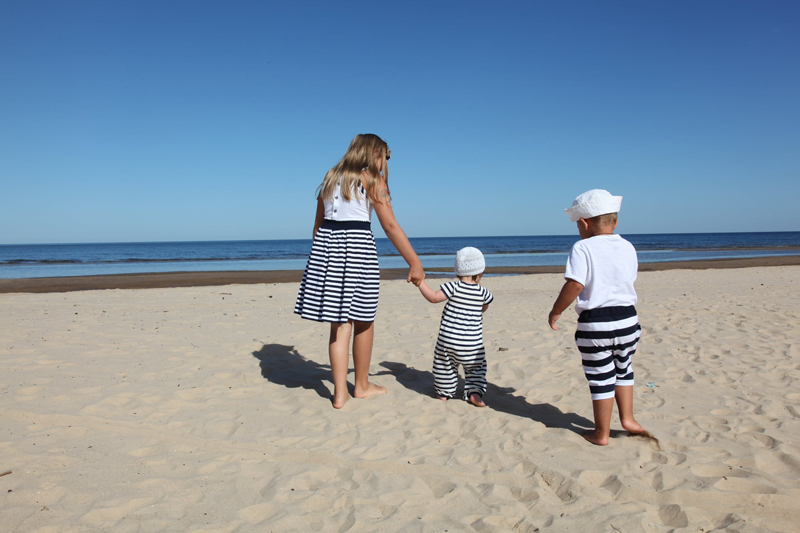 You may not want to want to have to bother with healthy eating on vacation. It's a vacation right? You're supposed to relax! But taking the time to plan and prepare nutritious meals and snacks can payoff with your family feeling more energized, plus you won't come home with as many souvenir pounds. If you're lucky enough to have a vacation rental or hotel with kitchenette facilities (even a refrigerator is a big help) you'll have an easier time preparing your own meals and snacks. If not, you'll need a little ingenuity. Try bringing along a cooler, stocking it with fresh ice each morning from the hotel ice machine. You probably won't want to store milk in it, but some of the less perishable items should do fine.

Five Quick Breakfast Ideas

1. Cereal and milk: Store milk in your fridge or pick up a small bottle at a nearby shop or drugstore.
2. Instant oatmeal: Great if you have a microwave.
3. Whole-grain bagels: Top with low-fat cream cheese or jelly.
4. Fruit and muffins: Kids love muffins, but they can make a crumbly mess in the hotel room. Buy fruit that doesn't need refrigeration, such as bananas, apples, and oranges.
5. Yogurt and granola: Small yogurt containers can fit into the hotel fridge or your cooler. Top with low-fat granola for a little crunch and carbohydrates.

If your family likes to have juice in the morning but fridge space is tight (or non-existent), buy individual juice boxes. In a pinch, you can stick these in the ice bucket to chill while you prepare breakfast.

Five Ideas for Picnic Lunches
1. Sandwiches: Always popular, sandwiches are the ideal vacation lunch. If you have a refrigerator, you can buy deli meat, cheeses, whole grain bread, and condiments. If you don't have a refrigerator, peanut butter and jelly sandwiches are always an option (store the jelly in your cooler or ice bucket).
2. European Style Lunch: Pick up a nice loaf of bread and some cheese. Serve with fresh fruit.
3. Yogurt and Fruit: Bring individual yogurt cups in a cooler. Serve with fruit that can be dipped into the yogurt, such as grapes or apple and orange slices.
4. Cold Pizza: If you have leftovers from last night's pizza dinner pack them up for an easy, nutritious lunch. Serve with raw vegetables, such as baby carrots or celery sticks.
5. Tortilla chips and Salsa: Serve with string cheese or bean dip to add protein.

Be sure to bring along plenty of water while you're out and about since it's easy to get dehydrated while traveling. Also stash some flavored water or 100% juice boxes in your cooler to have with lunch.


Five Easy Dinner Ideas

1. Pizza (frozen or prepared): Serve with a bagged salad mix.
2. Burgers or Hot Dogs: If you have access to a grill, have a cookout.
3. Pasta Salad: Buy some ready-made at a deli counter. Serve with garlic or Italian bread.
4. Sandwich Wraps: If everyone is getting sick of sandwiches, try buying soft tortillas or wraps and filling them with tuna fish or turkey and vegetables. Serve with baked potato chips.
5. Order in: It would be a shame to have to cook every dinner while you're on vacation. To save money, let your kids choose something at the grocery store they don't normally eat at home, (perhaps a frozen kids dinner or stuff from the salad bar). Order yourself a take-out dinner from a nice local restaurant. You'll save money on kids' meals, drinks, and tips.





You Should Also Read:
Choosing a Child-Friendly Hotel
Snacks on the Go
Tips for Eating Out with Kids


Related Articles
Editor's Picks Articles
Top Ten Articles
Previous Features
Site Map





Content copyright © 2021 by Kimberly Misra. All rights reserved.
This content was written by Kimberly Misra. If you wish to use this content in any manner, you need written permission. Contact Tiffiny Spire for details.