Three Steps to Great Creativity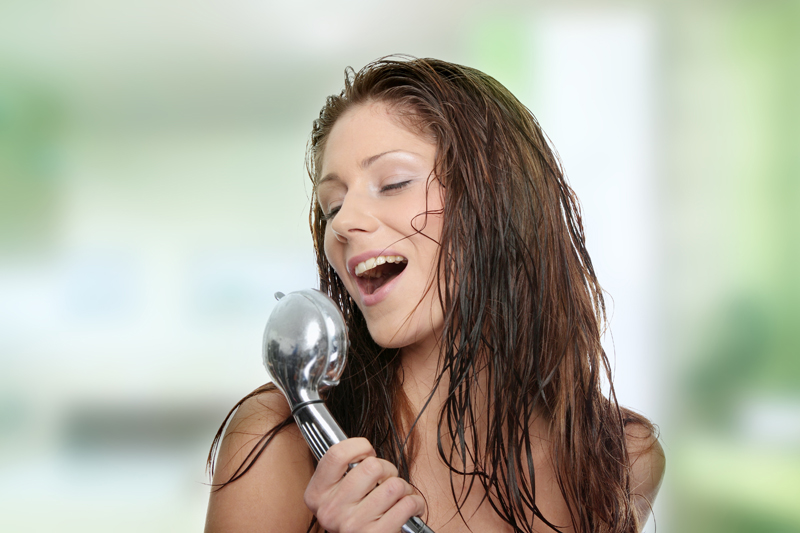 Some jobs demand your creativity, others just demand that you show up.
So how do you keep your creative juices flowing when you don't feel like it?

What do you do when you need new song lyrics NOW? Or you have to quickly score part of a movie or a game? What if you need to finish an article on marketing yourself for a two o'clock newspaper or magazine deadline?

The secret is this: just show up, no matter what!
Give yourself the conditions you need to start.

When you want your car to take you somewhere, you…

- Put gas in your fuel tank.
- Start the engine.
- Keep it running.

… And it takes you where you want to go.

"But that's mechanical," you say. "Step one, two and three."

The creative process is similar.

Gas in your tank allows your car to run. Similarly, you can set up conditions to allow your creative juices to flow. If you're thinking…

- "I can't do this, because I don't feel like it."
- "because I'm not feeling inspired."
- "because the well has run dry." Etc…

Clear the decks.

Go back to step one and put some gas in your tank. How? Allow yourself the possibility to explore what you DO want! Did I know the exact way this article would come out before I wrote it? No. The fun of writing was to LET the words flow out in a different way than I expected. That's FUN.

Fill your fuel tank by changing your attitude from "I can't" to "I don't know if I can or not," to "maybe I can," to "I'll just explore no matter what I feel like, and maybe it will even be fun."

Step two – start your engine. Take some action steps. You don't have to go to the front of your car, raise the hood and connect wires for it to start. All you have to do is put a small key into a slot and turn it. Do the same thing creatively. Take a tiny action step.

If you're writing a tune, give yourself permission to be silly, just to see what will happen. Fool around with a series of chords – any chords. Put one in front of the other. Change them around. Add a new one. Pretend you're a kid with a new set of blocks and you can assemble them any way you like.

Writing lyrics? Put some on paper. Make a dumb rhyme. Replace some words with others. Move them around. Make silly associations.

For step two, instead of working at it, play at it. The more you play, the more ideas will come to you. If your engine has been inactive for a while, you may have to push the starter a few times. No matter, because you're priming your pump, until it becomes easier and easier.

Step three: keep your car running till you get where you want to go. Creatively, just keep doing what you're doing. If your brain says "I can't," say "thank you for sharing," and then keep on keepin' on. If your brain says: "I'm too tired," thank it for sharing again, and keep going.

After a short time, your brain will get the idea that you've started your car and you want it to carry you to your destination. You just put the key in the ignition, turn it, and it responds. You can get to the same point creatively.

A friend of mine was a professional writer, but got out of practice. He needed to write a series of articles to boost his business, but he had a classic case of the "I cant's." The first week of trying to write was agony, because he was stretching muscles he hadn't used for a long time.

It took him a couple weeks till he was regularly writing again, till it started to flow. Then it felt great! And he was ecstatic.

How do I know this process works? Because when you have a production company, you have to produce on demand. Did it work? Sure. For a few hundred projects.

So put some gas in your tank. Start your engine, and keep it running. It will take you where you want to go.

The best of luck on your creativity.

Allan
BellaOnline's Musician Editor

You Should Also Read:
Successful Creativity
Boost Your Happiness and Your Creativity


Related Articles
Editor's Picks Articles
Top Ten Articles
Previous Features
Site Map





Content copyright © 2022 by Allan Harris. All rights reserved.
This content was written by Allan Harris. If you wish to use this content in any manner, you need written permission. Contact Sabira Woolley for details.