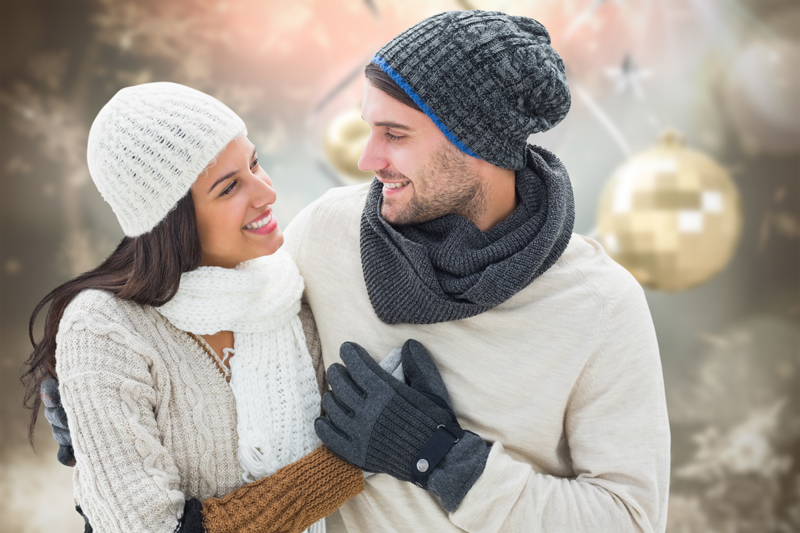 Mothers have been depicted over the years in many ways – as good mothers, evil mothers, self-serving mothers, self-sacrificing mothers, greedy mothers, fawning generous mothers, and of course as truly bad mothers. Mothers make a good topic for stories and books and movies and bear the brunt of blame sometimes and the joy of appreciation sometimes. No matter how you feel about your own mother when Mothers Day comes along it's not a bad idea to acknowledge that you owe some of who you are, and what you do and how you behave and who you become to your heredity from both of your parents.
How do you feel about that? Well if you don't like something about yourself and you think you inherited it from your mother perhaps there's something that you can do to change that particular part of who you are. If you're really proud of something about yourself that you feel is something about you that's just like your mother feel joyful and appreciate the connection. The point I'm making here is that Mothers Day is a holiday to be celebrated with positive emotions and feelings and not a day to dwell on negative feelings connected with your mother if you have them.
Holidays are tricky. Expectations are always so high regarding the gifts and the events that surround them; but the most important expectation for any holiday, including Mothers Day, is to celebrate and enhance the good, overlook the bad, and to acknowledge and appreciate the day, the people and the special moments of life.
All About It – Mothers Day
Many famous people have been quoted regarding their devotion to their Mothers. Here are some of my favorites:


" When you are a mother, you are never really alone in your thoughts. A mother always has to think twice, once for herself and once for her child."
- Sophia Loren


" A mother is not a person to lean on, but a person to make leaning unnecessary."
- Dorothy Fisher


"All that I am, or hope to be, I owe to my angel Mother."
- Abraham Lincoln


"Mothers hold their children's hands for a short while, but their hearts forever."
- Author Unknown


"Men are what their mothers made them."
- Ralph Waldo Emerson


"Youth fades love droops, the leaves of friendship fall a mother's secret hope outlives them all."
- Oliver Wendell Holmes


"A mother is the truest friend we have, when trials, heavy and sudden, fall upon us; when adversity takes the place of prosperity; when friends who rejoice with us in our sunshine, desert us when troubles thicken around us, still will she cling to us, and endeavor by her kind precepts and counsels to dissipate the clouds of darkness, and cause peace to return to our hearts."
- Washington Irving


"Water me, watch me grow. I'm not that different from a flower you know."
- Kate Woods, from An American Holiday Patchwork

I'd like to celebrate my own Mother who is no longer with us, with a personal quote. She remains forever in my heart this Mothers Day and always.


"There is no other like my Mother. She is better than the best, if she were a star she would outshine all of the rest."

Common symbols associated with Mothers Day and their meanings:


FLOWERS, CANDY, GIFTS, GREETING CARDS –
These are some of the traditional ways to show
appreciation to our Mothers.


RED AND WHITE CARNATIONS –
These flowers were given to Mothers in attendance
at early Mothers Day observances.

Mothers Day is thought to have first been celebrated in the United States in 1908. Although showing honor to mothers was observed as far back as honoring Rhea, the Mother of the gods in ancient Greece; and in the 1600's there was an annual observance called Mothering Sunday when the live-in servants were encouraged to return home and honor their mothers. Several women share the credit for the idea of Mothers Day. But it was Anna Jarvis of West Virginia who is credited with spear-heading the official observance of Mothers Day. In 1908 she and some others began a campaign of letter-writing with the goal of establishing a national Mothers Day. In 1914 President Woodrow Wilson made an official announcement proclaiming a national observance of Mothers Day on the 2nd Sunday of May each year.
Happy Mothers Day to all. Remember to celebrate and enhance the good, overlook the bad, and to acknowledge and appreciate the day, the people and the special moments of life.
Until next time, have a warm heart but be COOL! Be happy, be well, and be the best you that you can be!
Best Regards,
Kate Woods
Of course, information presented on this site or found online in articles or forums should never be relied on in lieu of professional consultation for problem resolution.


Related Articles
Editor's Picks Articles
Top Ten Articles
Previous Features
Site Map





Content copyright © 2022 by Kate Woods. All rights reserved.
This content was written by Kate Woods. If you wish to use this content in any manner, you need written permission. Contact Kate Woods for details.