Self-Help Relationship - Be Your Own Best Friend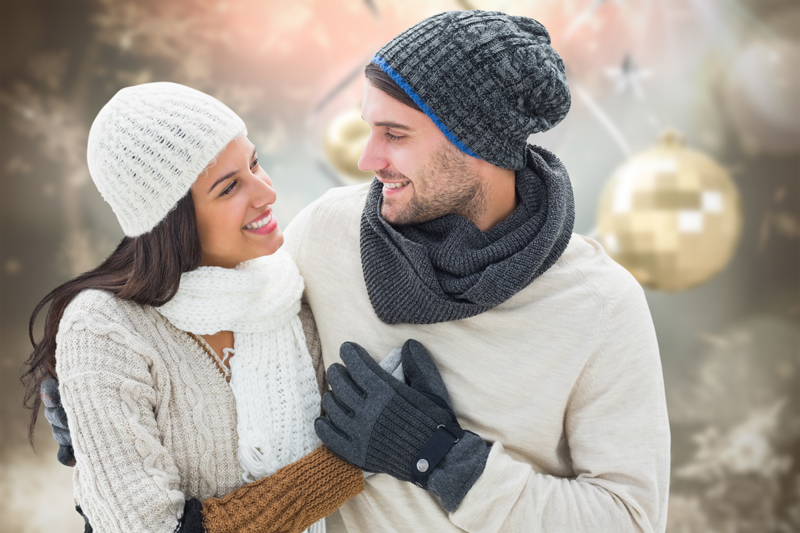 If you were your own best friend what would you say to yourself?
A Happy Ending


Who among us can say that they don't want a Happy Ending to everything that happens in their lives? We plot to reach certain goals, to have certain things, to find peace, love and understanding in our relationships. You are responsible for your Happy Endings, only you should control your choices!
Are You A Star, A Thriller, A Creator Of Magic?


Creativity is a gift to be cherished, nurtured, shared and enjoyed. This concept is front and center right now with the untimely passing of Michael Jackson. His creativity in his music and signature dance style will Rock On and touch people far into the future. Are you nurturing your creative gifts?
Are You Haunted by Insecurity in your Relationship


Are you haunted by insecurity in your relationship? Insecurity is like a ghostly apparition that's always hanging around haunting you at any opportunity. Do you think your guy goes out of his way to make you question your self-worth or do you just feel insecure and question your own self-worth?
Because ...


How many times have you been asked a question that you answered with just the one word – Because? It's one of those words that seems to be a satisfactory answer that isn't really an answer but yet is often accepted as one. Just maybe that one small word expresses many different meanings.
Butterflies, Caterpillars, Hope, Despair - Proverb


Has your heart ever been so broken that you thought that the world could end in the next moment and you wouldn't care at all? What is that horrible depressed feeling? It's despair! But its important to try to take a moment to realize on the other side of despair is HOPE! Just ask a caterpillar...
Dancing As Fast As I Can…


How long can a person keep up the pace that it takes to keep dancing through the difficulties of life and its many relationships? Are you metaphorically dancing through raindrops; or dancing in the sweltering sun trying to get your daily to do list done? How fast can you dance?
Dare to Dream The Impossible Dream


Why do we love to watch movies where the underdog comes from behind to win what they are dreaming of winning? Is it because they Dare to Dream the Impossible Dream? What's your Impossible Dream? Are you ready to treat your relationships with yourself and your dream as possible? Dare to Dream!
DUPLICATION - TO BE REPLACED


PERFECT? Are you PERFECTLY PERFECT? I sure hope not! Perfection can be so boring. You may be wondering why anyone would think that being perfect in every way is boring. Well lets just think about that for a minute.
Good Witch or Bad Witch? Which are you?


"Are you a Good Witch or a Bad Witch?" This is a quote from the classic The Wizard of Oz. What a great question. Am I a good person or a bad person? Am I inherently nice or uncontrollably naughtly, kind or wicked? So what's your aura, mean and green or bright and like crystallized white light?
How and Where to Find Strength


Our daily lives are filled with both good and bad events and emotions. Sometimes in the midst of the hectic lives we live have moments where we just don't know how to keep going forward when we keep getting shoved backwards. Where can we look for strength?
I Know – Right?! What You Think Vs. What You Know


Are you your own worst enemy? Do you mull over things in your mind and make decisions based on what you think rather than what you know? Sometimes life can be a little confusing like a math problem. You're response may be, I know. Right?! But are you confusing what you think with what you know?
Lifetime Movie Junkie? What's the Title of Yours?


Are you a Lifetime Movie junkie? Do some of the characters remind you of yourself or someone you know? Do you think life imitates movies or do movies imitate life? What would the title of your Lifetime Movie be? Would it be upbeat and inspirational or a poor, poor pitiful me movie title?
Mind, Body, Spirit - The Real You


What's in your mind? How do you nurture your body? How do you tap into your spirit and your inspiration and aspirations? How's your relationship with yourself – with your own mind, your body and your spirit? Who is the real YOU?
Perfect In Every Way – No Way


Why would anyone want to be perfect in every way? Cookie cutter perfection is boring but variety is the spice of life and unique. If someone asks you if you want to be perfect in every way, I hope you'll say - No way I'd rather be unique and spicy at any given time on any given day!
Self-Help - Summertime and the Living is Easy


What would we do without all the song lyrics and cliché sayings that we all know and love? Sometimes they hit home and other times they're not precisely accurate when you hear them. Is your summertime living easy or do you need a workaround or two?
The Gingerbread Man and How the Cookie Crumbles


"Run, run fast as you can, can't catch me, I'm the Gingerbread Man." I often return to children's stories to make a point by identifying the moral of a story and then applying it to commonly occurring behavior in today's world. This is no different - LOL. Go ahead and laugh - you know you want to!
There Are Two Sides To Every Story (Or More)


How's Your Perspective and Perception? Do you see things from only one side? In reality there is usually more than one side or perspective to every story. On the inside of the WINDOWPANE, a Hibiscus plant blooms, as on the outside of the windowpane a winter storm rages; what do you see?
Unhappy? Rock & Roll


Are you an active participant in your own life or are you a complaining spectator? Are you like the people at a dance that stand around the room and watch while the dancers rock & roll and fully participate in their own lives and criticize them but never try it? Maybe it's time to rock & roll.
Who Defines You?


Who defines you? I hope your answer is that You Do! Just exactly who are you? If you don't know, maybe it's time to figure it out. You are the only one who can truly define you! "Who Defines You? You Do !!! And You Can Be Amazing! Tell Yourself That Everyday!"
WOW Time? What? When? Where? Why? How?


Life is filled with questions that start with what, where, when, why and how. What are your What, Where, When, Why, and How questions that you should ask yourself?
Your Relationship With Your Christmas Spirit


How's your relationship with your Christmas Spirit? Have you looked everywhere for it? Have you found it?
Editor's Picks Articles
Top Ten Articles
Previous Features
Site Map
Content copyright © 2018 by . All rights reserved.
This content was written by . If you wish to use this content in any manner, you need written permission.
Contact Kate Woods for details.