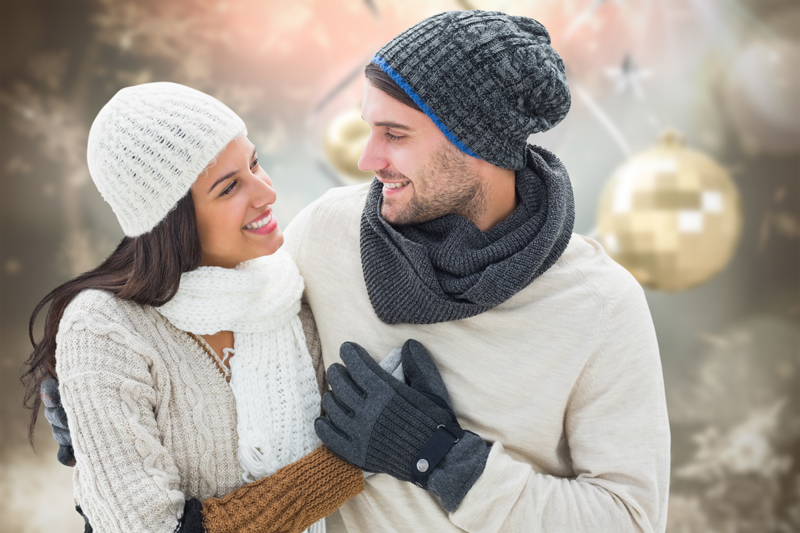 Keeping the lines of communication open isn´t always easy but it is certainly important in all relationships.
Be Nice - Sugar, Spice and Everything Nice?


Women have been set up by expectations of the population at large far back in time. According to a well known rhyme we are said to be made of sugar, spice and everything nice. Now boys on the other hand are said to be made of snips and snails and puppy dog tails. Rewrite time. We should all BE NICE
Can You Have Your Cake and Eat It Too?


Who among us can resist a nice piece of our favorite cake? Having your cake and eating it too is often applied to wanting to have everything your own way while also appearing to be compliant in a relationship. This can be related to both things and actions. Can you have your cake and eat it too?
Connect-The-Dots - The Great American Picture


Most of us at some time have done a connect-the-dot picture. What if it was a picture of your life? Could you connect-the-dots if you didn't have a pencil or a pen? Each choice we make in our lives is like connecting one dot to another and the completed pictures tell the story of our life.
Drama Addiction? Got One?


Do you have a Drama Addiction? Maybe this seems like a silly question to some of you but the reality is that an addiction to drama in your life from your relationships is difficult to get over just like any other addiction. What exactly is a drama addiction? Let's look at a few examples.
Everybody Has A Story – What's Your Story?


So - what's your story? That's a question that everyone has an answer to even if they say they don't. Everybody has a story if they've been living their life - the single, the separated, the married and the divorced, and all the jesters and fools. So - What's your story? Is it fact or fiction?
Fairytale and Nursery Rhyme Lessons


Once upon a time adults read Fairytales to children as a form of entertainment but they were also an excellent tool for teaching them basic values, good and bad, naughty and nice, truth or consequences, etc. I think its time for adults and children to revisit Fairytale and Nursery Rhyme lessons.
Fault and Playing the Blame Game in Relationships


In all probability most people have heard the following words in their lifetime – It's your fault. No matter who says it, the recipient is usually annoyed by the innuendo. It seems that no one likes to be tagged by a fickle finger pointing at them and blaming them for something.
How To Deal With Illogical People


Can you be logical with illogical people? Can you make them see things your way? Should you try or should you take a different approach? Sometimes you can make progress if the person is just stubborn but sometimes you're just fighting a losing battle. What to do is entirely up to you.
Invisible? Ghost? Wear Sunglasses at Night?


So you put on your shades, and have your eyes closed behind them. That should do it right? Especially if you wear those sunglasses at night, right? That should be enough to make you invisible. You can just keep pretending you're taking care of life and not just wasting time on nonsense right? Wrong!
Mutual Respect And The You People Insult


Any relationship works better if there is mutual respect shown to all parties involved. So starting a conversation with the words, "you people" is not a good idea as it implies the speaker does not respect the listener. When you are speaking to others, remember everyone likes to be respected.
NebNose - Mind Your Own Business


Seems like sometimes you must turn upside down and inside out, go through a maze, and up a down staircase - just to end up right where you started… before a NebNose interfered in your life … We all know one - a NebNose, who thinks they have a right to meddle in your relationships. Well, they don't!
Promises Don't Have Expiration Dates


Promises Don't Have Expiration Dates. Promises are meant to be kept, and even if you think that a promise that you made a long time ago doesn't mean anything anymore and that you can just pretend you never made it. A promise is a promise, is a promise...
Real Man? Please Step Forward!


Someone recently told me that he knew how to be a real man and to admit when he was wrong. That was a good start but being a real man is much more. A real man does not blame others for problems he creates. Only a fool would try to fly a kite in a hurricane and then blame the wind for stealing it...
Say What You Mean and Mean What You Say


It seems to me that relationships would proceed much more smoothly if everyone involved would say what they mean and mean what they say. Too often, especially in new relationships both sides of the equation say what they think the other person wants to hear.
Seasons and Cycles


Life seems to run in seasons and cycles. Of course there are the four seasons of winter, summer, spring and fall. There are the cycles of the moon. There are seasons that revolve around specific sports. And unfortunately there is Tax Season. But what does that have to do with personal relationships?
Stubbornness – Is It Destructive Behavior


If you have functional ears but refuse to hear another persons viewpoint because you are too busy stubbornly shouting your viewpoint loud enough to drown out the words of others, that's an example of destructive stubborn behavior. Are you too stubborn for your own good?
Tornadoes, Volcanoes, Hurricanes, Rumbling Words


What do tornadoes, volcanoes, hurricanes and rumbling emotions and words have in common? They often leave overwhelming consequences of rubble, destruction and clean-up in their wake and they are rarely unaccompanied by repercussions. It's important to control rumbling emotions and words.
Editor's Picks Articles
Top Ten Articles
Previous Features
Site Map
Content copyright © 2018 by . All rights reserved.
This content was written by . If you wish to use this content in any manner, you need written permission.
Contact Kate Woods for details.