Reviews - Books, Novels and Movies & Stage Shows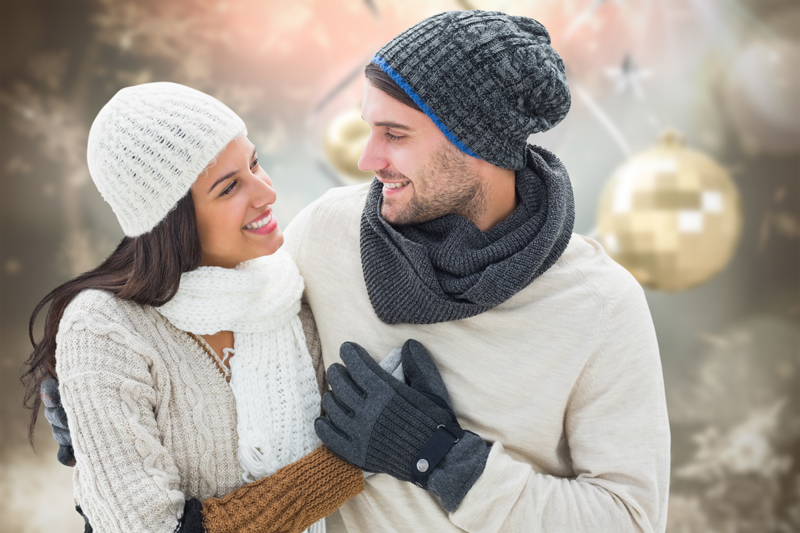 Relationships consume our attention in real life and in books, on screens and on stages. Of course, some of them are better than others and we remember them forever.
A Book Review - The Cheat Sheet


When you suspect that someone you trust and love cheated on you - it's heart wrenching. Raw emotions make it tough to verify or dispel suspicions. The Cheat Sheet, A Clue-by-Clue Guide To Finding Out If He's Unfaithful, is an excellent how-to guide to prevent or uncover cheating.
Book Review - Faith In Avalanches


For the past six years I've been writing Relationships articles for Bellaonline.com; and for the past three years I've also been working on a my novel Faith In Avalanches. I hope my articles are helpful. My articles and my Book are both about relationships: the good, the bad, and the ugly.
Everything Happens For A Reason - A Book Review


Everything happens for a reason – how many times have you heard someone make that statement? Why do relationships fail or disasters befall you? Psychotherapist Mira Kirshenbaum has answers in her book Everything Happens For A Reason.
Looking for a Happy Ending - Read a Romance Novel


It is a logical assumption that most people like happy endings. So much of life is filled with difficulties we don't get to experience as many happy endings as we would like. Perhaps that is why many people turn to stories about love and romance when they are searching for their own happy ending.
New Ebook - Are You In Love With Being In Love?


Are You In Love With Being In Love? I think that maybe many people ask themselves that question because my article with that title is my most widely read article online. That fact prompted me to create an Ebook of the same title with many related articles plus just a little more food for thought.
OSTRICH – A Book Review of a Labor of Love


Let me tell you a little bit about OSTRICH. It is not a book about a bird. It is a self-help book of sorts for women about life's ups and downs. It's eclectically styled, wisdom gone wild for a woman's inner child. Readers can't help but be inspired by these pages. So why IS IT called OSTRICH?
Review Cupid's Secret - Online Dating Profiles


If you're thinking about entering or re-entering the online dating arena – STOP! Before you write one word of your headline or your profile read Cupid's Secret by Mark Petterson. The cover page promises - Irresistible Personal Ads using powerful marketing techniques of professional ad agencies...
Review – Don't Forget to Sing in the Lifeboats


In these somewhat volatile times of earthquakes, hurricanes and rocky roads, I find it comforting to turn to favorite familiar people, places and things. Some of mine are my old gray sweatshirt without the zipper pull, flowers, art, pics and little books filled with amazing sayings. What are yours?
SPIRIT BEACH – Ghosts, Vampires, A Beach & Romance


Do you believe in ghosts and vampires? How about love and romance that endures for a century? If you're looking for a newly released mid-summer beach romance, you may want to check this one out. Available online - in paperback and digital formats.
Suze Orman´s 2009 Action Plan - A Book Review


How's your relationship with your money. Lots of people are having relationship problems with their money these days. Who can you turn to for help? It's not as if you can see a psychologist or a relationships counselor. Perhaps you should turn to a money doctor. My choice is Suze Orman.
Voyager Tarot - A Review - Make Your Life Go


What do you do when you have questions about your life with no answers? How do you tap into your own intuition to find directions? Try Voyager Tarot to Make Your Life Go – Go – Go. Don't mistake these cards for fortune telling tools although they are tools - they are serious intuition tools.
When Good People Have Affairs – A Book Review


There is no denying the fact that people have affairs. Whether you approve or disapprove of this it is still an undeniable fact. In her book When Good People Have Affairs, Inside the Hearts and Minds of People in Two Relationship, Mira Kirshenbaum, well known couples therapist explores this subject.
WICKED, a Musical – Stage Show Review


In an amazing twist of fate, my best friend had an extra theatre ticket and invited me to a touring company matinee performance of WICKED, a Broadway Blockbuster. This is the untold story of the Witches of OZ in the time before Dorothy was delivered there by a Twister in the classic The Wizard of OZ
Women & Love – A Book Review


This book by Mira Kirshenbaum is "An Owner's manual for the Heart." A well known couples therapist and author, with over thirty years of experience, reaches out to readers with "a book to teach women to find true love AND to stay true to themselves. "You have the power to say NO to crummy love."
Editor's Picks Articles
Top Ten Articles
Previous Features
Site Map
Content copyright © 2018 by . All rights reserved.
This content was written by . If you wish to use this content in any manner, you need written permission.
Contact Kate Woods for details.