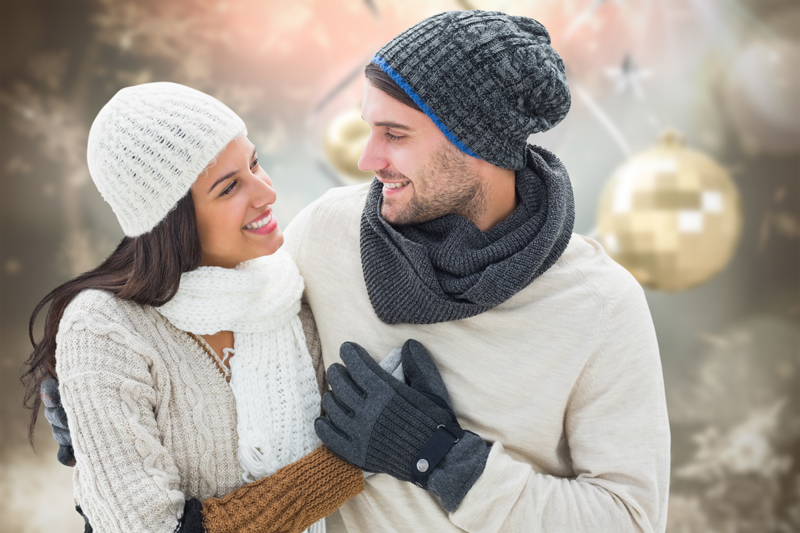 One and one equals two but that is not necessarily a couple. A couple is two people who are connected in a relationship in all the ways that allow communication and closeness to grow.
Are You Superstitious in Matters of Love?


What goes around comes around, or so they say, and they also say that Friday the Thirteenth is just another day. Don't walk under that ladder or don't step on a grave or sidewalk crack, and if you spill the salt throw some over your back.
Are Your Hearts In Two Different Places?


It's a well known concept that opposites attract. Just like two magnets that only connect when the opposite poles meet, people who are polar opposites of each other often seem to be attracted. But what about their hearts, can two people complete each other if their hearts are in different places?
Do Social Networks & Texting Hurt Relationships


Do Social Networks, Texting and Sexting Help or Hurt Relationships? OMG, what a stupid question; they help; or do they? Multiple relationships on MySpace and Facebook, while also texting or sexting others is cheating. That might make sense to grown-up pretenders but not to a real grown-ups.
Do You Question the Magic of Love and How It Works


Have you ever watched a show that goes behind the scenes and shows you how magic tricks work? Everyone knows there's a trick to the magic trick but it's really so much more enjoyable to believe its magic than to believe it's a trick. Love is sometimes like that as well.
Fear of Commitment and Trust


Fear and trust are two emotions that follow the rush of feelings that people usually have at the beginning of a relationship. Why is that? What happens to make one person or the other begin to fear making a real commitment to a relationship? What are they afraid of?
Halloween Magic - Do You Believe in Magic?


At Halloween we focus on magical and mystical, spooky and scary things. Well, relationships can be magical and can sometimes feel mystical and unfortunately are sometimes spooky and scary. Do you believe in magic? Is there magic in your relationship? Is it mystical; or is it spooky and scary?
If There is Love, There is Hope


So, you have a broken heart. You and your heart are sad. You feel like sitting in a corner in a huddled pose and dwelling in the sadness. You have all this love to give that you used to give to that someone now no longer in your life. So what do you do with all that love? Give it first to yourself.
Liar, Liar, Pants on Fire


If he's a liar - is he also a cheater at heart? We all know this guy. He's a compulsive liar. He lies about everything. He's Pinocchio in disguise. There's a lot of wisdom in the children's chant liar, liar, pants on fire. Is the guy you're involved with a big fat liar?... and a cheater?
Love Affairs with Inanimate Things


Do you know someone who is in love with their car, or their laptop or with the gym? Are you or someone you're close to in love with a phone? Perhaps, being in love with inanimate things or places is not love, perhaps it's an obsession. Is it healthy? One has to wonder about that.
Relationship Expectations Damsel Seeks Knight


Damsel In Distress Seeking Knight in Shining Armor - If you were posting your profile on an online dating service would this be similar to your listing? Do you think that the needier you are the more likely you will be to attract a Sir Lancelot type of guy to protect and defend you for life?
Scumbags – Men Who Won't Make Commitments


What is it about some men that makes them think it's OK to behave like such dogs? Rewind - that's demeaning to dogs who love a caring owner till the day that one of them dies. So, what is it about some men that makes them think its OK to be a promiscuous scumbag - a slithering snake in the grass?
Editor's Picks Articles
Top Ten Articles
Previous Features
Site Map
Content copyright © 2018 by . All rights reserved.
This content was written by . If you wish to use this content in any manner, you need written permission.
Contact Kate Woods for details.