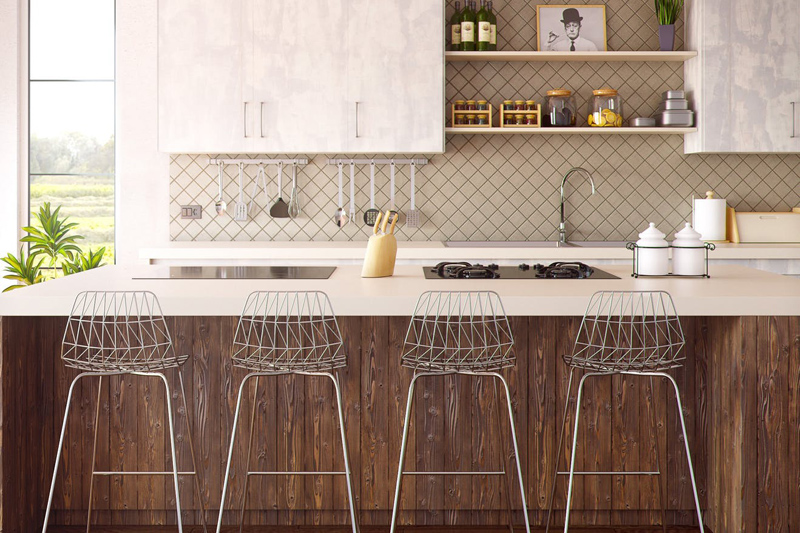 "Gifts In a Jar" seem to get more popular every holiday season. I've had many requests for these! Since cookies are the perennial favorite homemade holiday treat, most of the recipes are for cookie mixes. There's also three cake mixes, a mix for Hush Puppies and a dog biscuit mix.

Each mix recipe includes a printable tag to attach to the jar. These are double-fold gift cards with directions for preparing the mix included.
The ingredients can be layered in the jar, sand art style, or they can be mixed together before they go in the jar. For the most eye appeal, layer ingredients with contrasting colors and textures next to each other. For mixes with ingredients that are basically all white, there's really no point in layering. Blending the ingredients ahead of time eliminates that step when preparing the recipe.
Powders and fine granules can seep down through other ingredients. When layering, I usually start with the flour, baking soda, baking powder, sugar, cocoa, etc, then add the nuts, raisins, chocolate chips, candies and coarser ingredients. Flour, cocoa, and similar ingredients will leave a powdery residue in the jar. After adding powdery ingredients, use a dry paper towel to wipe the inside of the jar before adding more ingredients.
Always pack down each layer before adding the next. These mixes are designed to fit one quart canning jars. That should mean that the total volume of the ingredients must be less than 4 cups. In a few recipes, however, the total is actually a bit greater. By carefully pressing down each layer, the volume is decreased and everything will fit. For most of the recipes, either a standard or a wide-mouth jar can be used, but it's easier to press down and compact the ingredients in wide-mouth jars.>For gift giving, you can add a fabric topper. Look for calico, checked or plaid fabric in holiday colors or a small holiday print. Most fabric shops and stores such as Wal-Mart will cut a piece of fabric as small as one quarter yard, 9" wide. Use a pinking shears to cut a 7" round piece of cotton fabric for standard size lid or a 9" round piece for a wide mouth jar. Place the fabric over the 2-piece jar lid. For a puffy look place a few cotton balls under the fabric. Secure the fabric with a piece of thin ribbon or raffia. Punch a hole in the gift tag and tie it around the rim also.
Always use the freshest ingredients when making jar mixes. Like all baking supplies, they should be stored in a cool, dry place and used within three to four months. For best results use mixes that contain nuts, brown sugar, or raisins within two months.
Click on the name of a mix to view the recipe and print the tag.....
Chocolate Peanut Butter Chip Cookie Mix
White Chocolate Macadamia Nut Cookie Mix
Permitted use of these jar gift recipes and tags:
These recipe tags may be printed and used for personal, non-profit use only.
Please do not post the recipes or copy the tags to a newsgroup or forum.
Do not copy them to another website.
Do not copy them to an online newsletter or add them to a printed newsletter or publication of any kind.
Observe the copyright notice below.
If you would like to share this article with others...
You may link to this article on Home Cooking at BellaOnline - "https://www.bellaonline.com/articles/art14385.asp".
---
Order my Ebook for many more ...
    Gift In a Jar Holiday Mixes
This collection of Gift in a Jar holiday favorites features a variety of simple to prepare recipes and country look recipe cards - ready to print and attach to the jars - No more typing or writing directions! Get 22 recipes in all, including recipes for Christmas Soup mix, brownie mix, muffin mixes, hot chocolate mixes, cookie recipes like Snickerdoodles, Sugar Cookies, Fruit & Oatmeal Cookies and more... all in a convenient, easy to use ebook. All the colorful, double fold cards and labels feature beautiful "Original Country Clipart by Lisa".
---

Ball Set of 12 Wide Mouth Quart Jar
Ball® Glass Preserving Jars are ideal for preserving fruits and vegetables like peaches and green beans. Enjoy homemade pickles year round. These jars go beyond preserving and are ideal for Gift-in-a-Jar Mixes. 12 Ball® Wide Mouth Glass Preserving Jars, 12 Ball® Wide Mouth Lids with Bands, and step-by-step instructions are included.
---
You Should Also Read:
The Home Cooking Recipe Index and Site Map
The Home Cooking Cookbook Corner
Tis the Season for Christmas Cookies


Related Articles
Editor's Picks Articles
Top Ten Articles
Previous Features
Site Map





Content copyright © 2022 by Sandy Moyer. All rights reserved.
This content was written by Sandy Moyer. If you wish to use this content in any manner, you need written permission. Contact Allyson Elizabeth D´Angelo for details.