Should I Take the Kids to a Bed and Breakfast?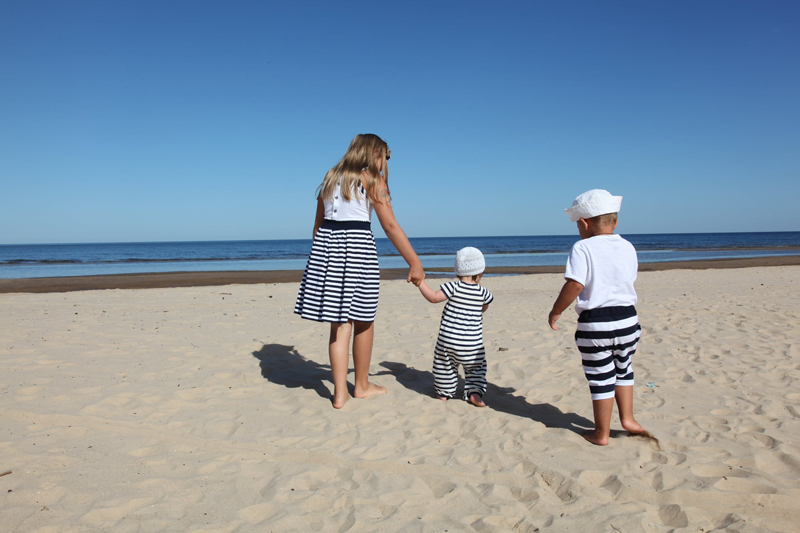 Bed and breakfast experiences and hosts are wonderful! Their sites are usually local to tourist attractions and the hosts are generally personable, hospitable, and absolutely love to meet new people, host amazing meals—and offer great insights to the local travel hotspots. But—should you take your kids to a bed and breakfast? How do you know if a bed and breakfast or small inn is suitable for children?

If you are viewing travel accommodations online, it's hard to know if what you see in the awesome digital photography is really what you get in real life. As a family of travelers, it's even more difficult to know if a site labeled as "family friendly" by public relations professionals who may never have traveled with children is really going to be friendly to your family! How do you know? There are some surefire ways to research the suitability of a B&B for you and your little ones.

Watch for keywords on the site. If a bed and breakfast or inn is noted for "romantic getaways" and "secluded couple time"—the odds are it's not as family-friendly as a "family package" deal makes it sound!

What is on the menu? Check not only the price-tags, but the offerings on the menu for child friendly selections. Look for budget friendly options. While it's not always the case, fine prices equals fine, adult style dining—with little real family friendly choices. Remember too that just because the locale offers a grilled cheese "kid's" meal—when they serve that along with $30 dollar adult entrees it will likely mean that the place will not be, or should not be, booming with kids or families.

Have an upfront, honest conversation with the staff. Skip the online booking—and give the Inn or B&B a direct telephone call. Give them the low down, dirty details…you have three kids, one who will not stay in a high chair, one who does not possess an inside voice, and one who has been known to feed her imaginary dog under the table during dinner. Okay—these examples are extreme—but, in all honesty, most inns will gladly let you know if they are truly child friendly. They do not want unhappy guests—whether it's you and your family or the other guests registered during your stay!

Check out family travel specific review sites. Post a question in the BellaOnline Family Travel Forum—or visit another family specific or frequented travel review forum. List your three top options in the area of your proposed trip and ask for advice! Remember that not every traveler's opinion is the same, nor should it be, but—a consensus of opinion in those family travelers in the know is certainly worth something!

Consider your own family's needs and personalities. What may not be right for one family may work quite well for another. If your children are mild mannered, or a bit older, and more subdued—even B&B's or Inns not typically suited for families may work well for you. Never rule out an experience for your family simply because it's not suitable for everyone—but, do be considerate of other non-family travelers!

Having a family does not automatically determine that you destine yourself to some secluded hotel or family water park resort on your next vacation. There are family friendly bed and breakfast options available—but, you'll miss out on those more personal, non-mainstream, local destinations if you do not research, explore and ask questions!





You Should Also Read:
Finding Lodging for Large Families
Should you Choose an All Inclusive Resort?
Packing the Family's First Aid Kit


Related Articles
Editor's Picks Articles
Top Ten Articles
Previous Features
Site Map





Content copyright © 2022 by Angela Thompson. All rights reserved.
This content was written by Angela Thompson. If you wish to use this content in any manner, you need written permission. Contact Tiffiny Spire for details.